Frost & Sullivan Rates Social Links Top OSINT Provider 2023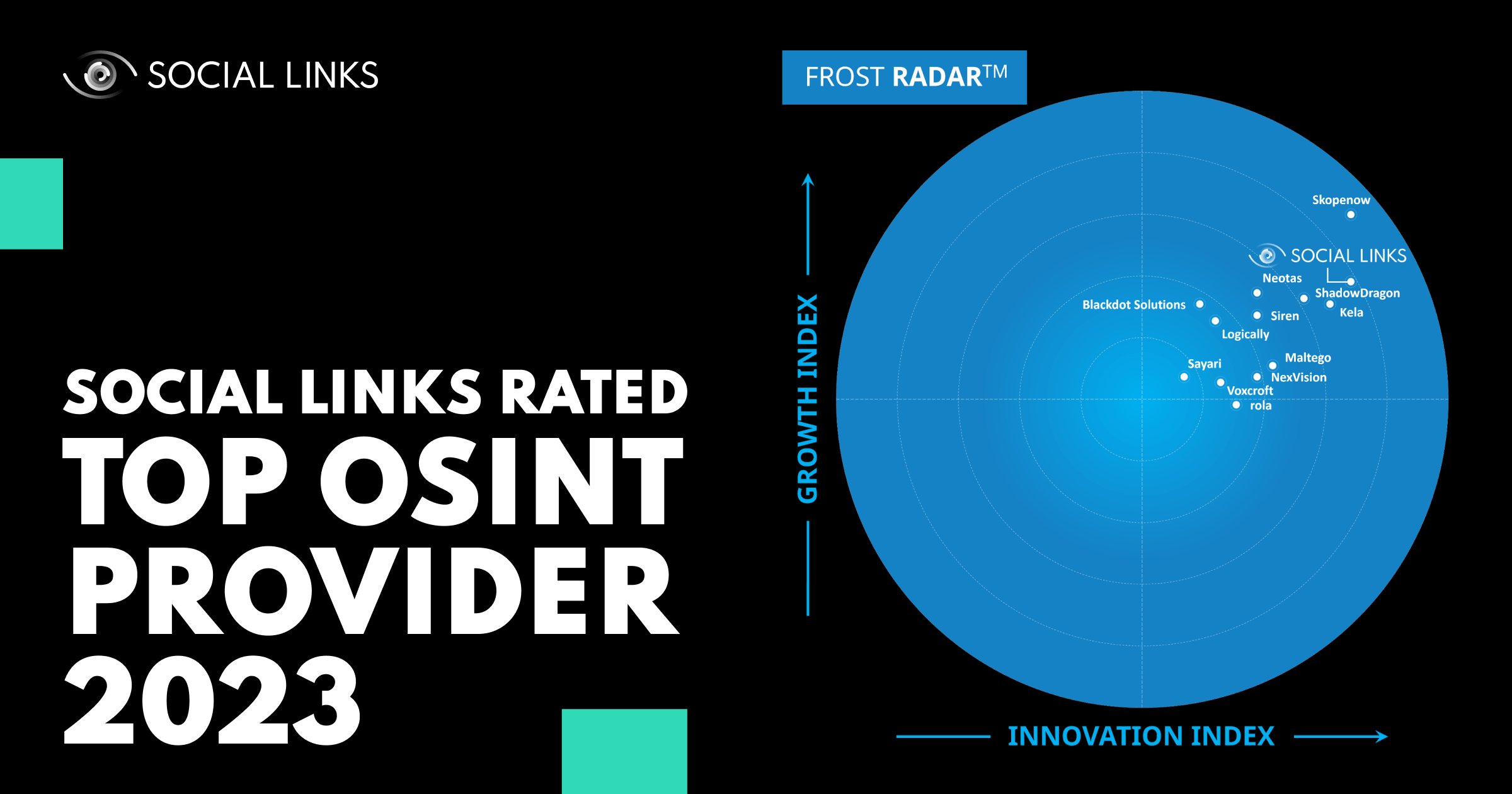 We just wanted to share some great news!
The world-renowned business consultancy firm Frost & Sullivan has ranked Social Links among the top Open-Source Intelligence providers in 2023. In the prestigious Frost Radar report, we've been recognized as leaders in innovation and growth.
Understanding the Frost Radar Report
This Frost Radar study offers high-quality, illuminating research into the OSINT industry to determine its growth potential and the key companies involved:
A trustworthy source to get a good understanding of the current OSINT landscape, highlighting companies' commitment to innovation and the ability to convert this into reliable business growth.
A detailed study looks at 13 of the OSINT industry's leading providers of wide-reaching and versatile solutions that can aggregate data from a comprehensive range of sources and functions.
An analytical look at Social Links through various viewfinders, including the company's product line, features, applications, customer approach, and development outlook.

"With a versatile, highly scalable OSINT platform that can integrate with external and customers' internal data sources, Social Links is able to provide a robust, single-pane-of-glass offering for investigators across the public and private sectors."—Frost & Sullivan Analyst

A big thank you to everyone who has trusted our solutions and supported us in getting to where we are today. We'll continue to develop next-generation, user-friendly tools that empower our users to reach their goals more easily and quickly.