Social Links brings the OSINT solution to IBM's i2 Analyst's Notebook platform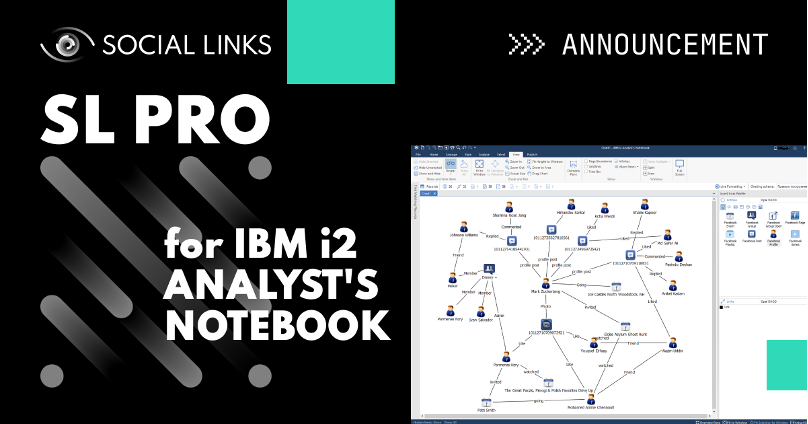 The product integration will be available to the IBM clients in May 2021.
Social Links has just announced the release of its Social Links PRO integration for the popular IBM i2 Analyst's Notebook platform. Delivering the most effective and dynamic solutions using open-source intelligence (OSINT) methods, the new SL Pro integration will place the developer's full range of powerful technologies at the users' fingertips.
In accomplishing this integration, Social Links has become the first external developer to provide OSINT solutions for IBM, a collaboration which has culminated in the IBM i2 Analyst's Notebook platform: a product which will become available to the company's customers in May.
Target audience
Social Links PRO for IBM's i2 Analyst's Notebook will make a range of open-source solutions available for existing and new IBM clients including LEA (Law enforcement agencies) as well as large private companies. Social Links deeply understands the immense utility of open-source data, and how it can be harnessed to fulfill wide-ranging investigation opportunities. Yet we also appreciate that such effective tools require a stable platform to support the increasingly powerful capabilities and features.

Range of applications for the Social Links PRO for IBM i2 Analyst's Notebook:
Criminal Investigations
Cybercrime and Threat Intelligence
Financial Fraud
Incident Response
Journalism and Media
Corporate Security
Procurement
Trust and Safety
Compliance
Product background
The integrated solution has emerged from the already well-established technologies and methods developed by Social Links with proven effectiveness and reliable results. Expansive searches elaborated from various inputs:
E-mail
Phone number
Phrase
Name
Alias
Company
Cryptocurrency
Geolocation
And more
Searches based around such queries are carried out using over a thousand methods and transforms that Social Links constantly adds to within the solution as part of its ongoing product development. The implementation of these methods and technologies will allow IBM customers to use not only the internal data available on the platform, but also to collect and analyze a wealth of further information through open sources. In doing so, the user will also be utilising a culmination of vast experience in R&D development, in which genuine customer tasks have always driven design, with best practices being adopted for working with data and supporting OSINT solutions.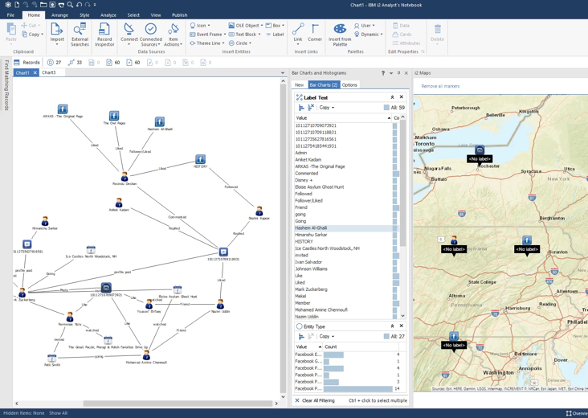 Central product advantages
The product will take the form of a plugin that enables data extraction and analysis through the application of search queries. Search results are then made available as visual, analytic links that can be organised, manipulated and utilised in multiple ways for further investigation.
Key benefits
The first and only OSINT technology application for IBM i2 Analyst's Notebook
Thorough and detailed investigations can be easily conducted within a minimal time frame
An extremely powerful database of sources and search technologies is made available for use
The probability of finding the necessary information is significantly increased
Product pipeline
The initial release will take place in May and will include all key transforms for conducting informational searches. Subsequent product updates will include new features, expanded databases, as well as new sources and search methods designed specifically to meet customer needs.
Recap
Social Links is pleased to present an adaptation of its well-established technologies for the new platform: after many years of ceaseless development, the Social Links Pro integration with IBM's i2 Analyst's Notebook will make cutting-edge OSINT technologies available for an ever-growing client base in a context of continual development, as progressive and innovative updates are constantly added to the already-powerful solution.
💡
Any questions? We'd be happy to give you a guided demonstration of our OSINT tools and show how they can transform your workflows. Simply follow the link, fill out the short contact form and we'll be in touch promptly to arrange a call.