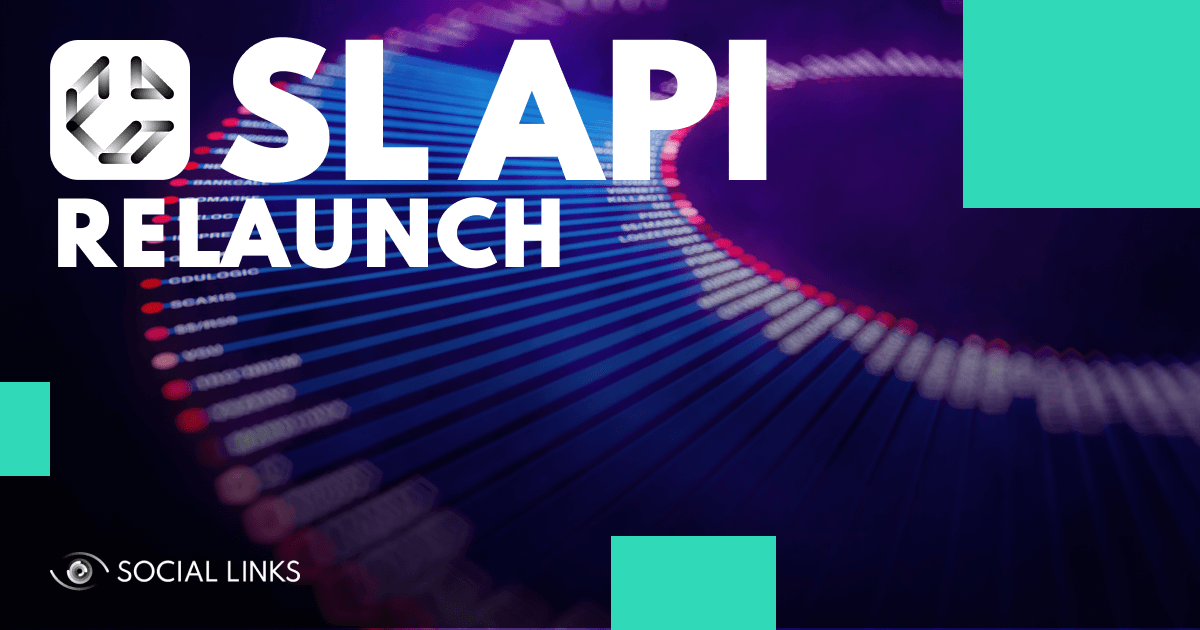 In a climate where OSINT solutions are proving to be essential for a variety of use cases, we have been working to make our suite of data gathering and analysis tools available to all who need them. Since most organizations already have their established in-house IT platforms in place, we want to provide clients with an easy way to directly integrate their existing system with our Social Links platform. While we have offered this option, significant work has recently been put into reshaping and updating the integration package, which we are now relaunching under a new name: SL API.
How It Works
The entire range of search and analysis methods we provide can be thought of as comprising a single powerful platform. This huge suite of tools has always been accessible through major OSINT vendors such as Maltego and i2, but with SL API the full SL Professional functionality can now be enjoyed through direct integration with the client platform, meaning that now additional tools are needed.
Once the client infrastructure has been integrated with SL API, users can channel unstructured open data through SL Professional to receive all necessary data in a structured, usable JSON format. SL API essentially operates as a bridge which directly connects the client system to the Social Links platform via data modules. This information can then be brought into and used in any relevant workflow.
The Benefits
As a leading OSINT provider, we offer a vast functionality. Users gain full access to over 1000 original search methods, 500 data sources, and 1.3 billion identities spanning social media, messengers, corporate databases, the Dark Net, blockchains, DNA databanks and our exclusive search engine SL ISE.
On top of this, customers can take advantage of our suite of advanced AI models including Facial recognition, Object recognition, and Deepfake detection – functions which can dramatically save time, and achieve results that would otherwise be impossible.
Interested? Contact us, and we will give you all the details about SL API.