Social Links to take part in ISS World Middle East and Africa 2021 in Dubai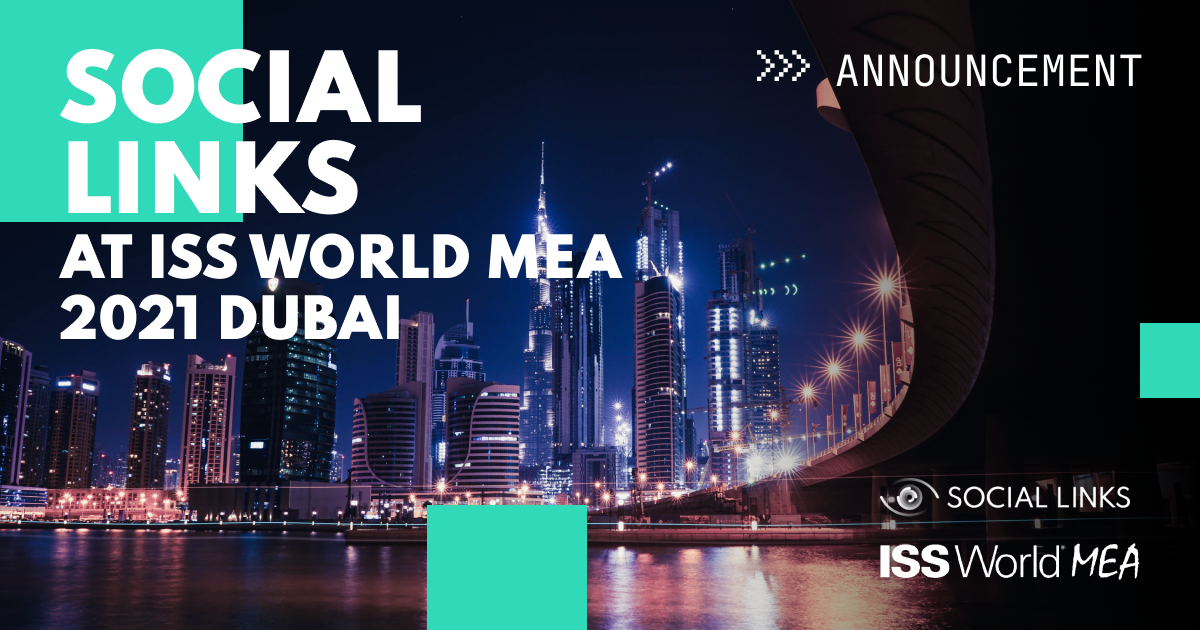 ISS World Middle East and Africa is the world's largest annual cybersecurity conference, gathering professionals in law enforcement, government intelligence agencies, and homeland security from around the globe. The upcoming event will be held in Dubai, UAE, at the JW Marriott Hotel, between June 28 and 30. While this event is focusing on Middle Eastern and African regions, the ISS World Training is also regularly held in Europe, North and Latin America, and Asia. Organized by TeleStrategies, a private company led by Dr. Jerry Lucas, ISS World, with 15 years of history, annually brings together over 20,000 participants including over 80% of the world's officials from law enforcement agencies and other government bodies.
While taking part in this year's Dubai conference, Social Links will discuss their latest developments in open-source intelligence products. The company will be hosting booth #41 at the exhibition venue listed above for the entire duration of the event.
Social Links on ISS World 2021
Social Links will bring a range of contributions to the ISS World Dubai program, including presentations of the company's innovative product line, as well as imparting their methodological expertise and technological experience to attendees of the event. As part of the official program, Social Links will deliver the presentation, which will detail the process of how to accelerate investigative work using their all-new software Gamayun — a web-based solution for conducting open-source investigations, aimed at both industry professionals, as well as people new to OSINT technologies. The product is designed to be easily adopted and applied within the workflows of LEAs, companies, and private investigators, bringing a selection of widely-used OSINT tools to a single efficient platform.

The Social Links team will also introduce SL BOX - the company's flagship, on-premise solution for law enforcement agencies and enterprises. By bringing SL Box to the OSINT market, Social Links' primary focus is to keep the clients' environment and data completely secure and private, as well as to provide a wealth of investigative strategies, tools, and methods for extracting and analyzing both internal and open-source data from within the client's IT perimeter.
If you are interested in the company's products or would like to visit the Social Links booth at the venue, follow Anastasia Kornilova at LinkedIn, where you will be able to reach company representatives and book an exclusive demonstration or business meeting during the conference.
For more information on Social Links participation in the ISS World MEA in Dubai, follow company news on our blog and social media, including LinkedIn and Twitter.