Center of Excellence Column: The Role of the Center of Excellence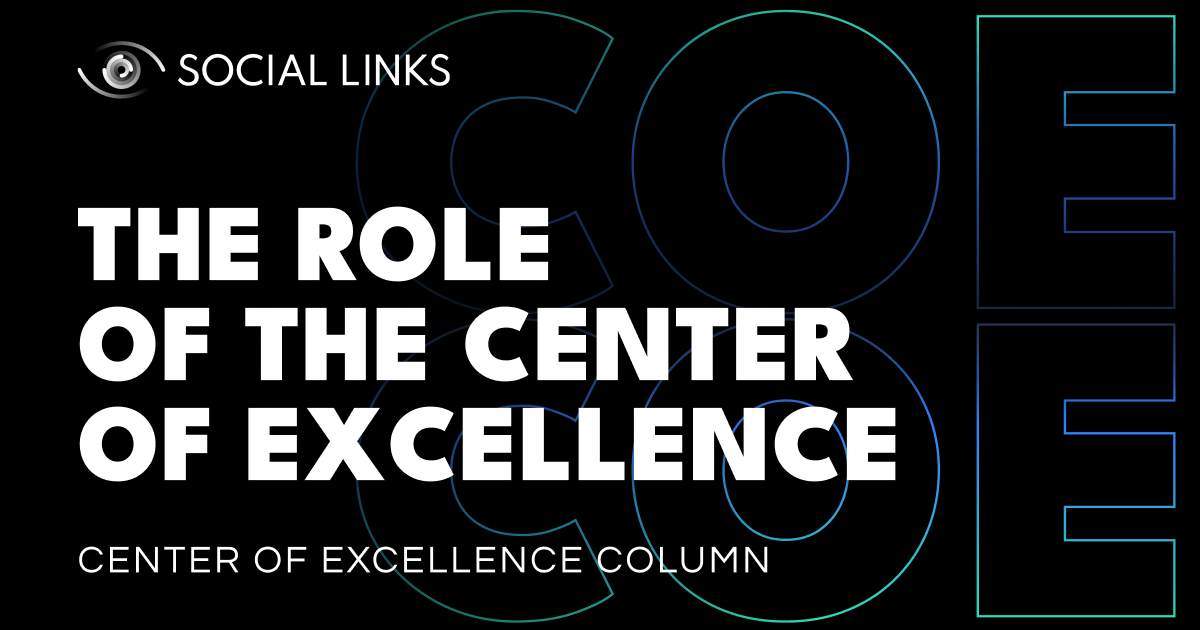 In our newest weekly article segment, fully prepared by the Social Links Center of Excellence, we explore our experts' roles in various fields, from investigations to technical training. So, as an introduction, we're focusing on what the team does and what their plans are for the future.
Let's hear it from them!
What does "Center of Excellence" mean?
Businesses are evolving, new challenges are popping up, and people are trying to adapt. Staying afloat and pushing forward with agility is crucial in this dynamic environment. As conditions shift, it's essential to have a dedicated team responsible for critical elements such as technical skills, processes, and specific domains (like cybersecurity, Quality Assurance, Artificial Intelligence, and more). Enter the Center of Excellence (CoE)—a group of experts who concentrate on a specific domain, assume control over it, and leverage it to enhance various processes within the company.
Why did we build the OSINT Center of Excellence?
As company departments grow and responsibilities become more specialized, OSINT knowledge can become scattered. There's no need for everyone to be an open-source intelligence expert, but having a shared understanding is essential for smooth and effective teamwork. The better you grasp OSINT, the more helpful your solutions will be for investigators and researchers. This knowledge allows you to share valuable expertise with others and drive innovation within your company.
What do we do at the OSINT Center of Excellence?
A lot of things. We ground our work into three strategic directions: business, product, and expert. We divide them into 7+ streams: investigations, training, dogfooding (testing our product in real-world scenarios), presales, content, education, and more. We work daily to solve actual cases: customer requests and internal research. We also organize workshops for different audiences, sharing detailed instructions and investigation tips. Moreover, we help to improve our product and gather insights to broaden our knowledge base (which we hope to tell you all about!). For now, we are a team of 5 people, but we are hiring!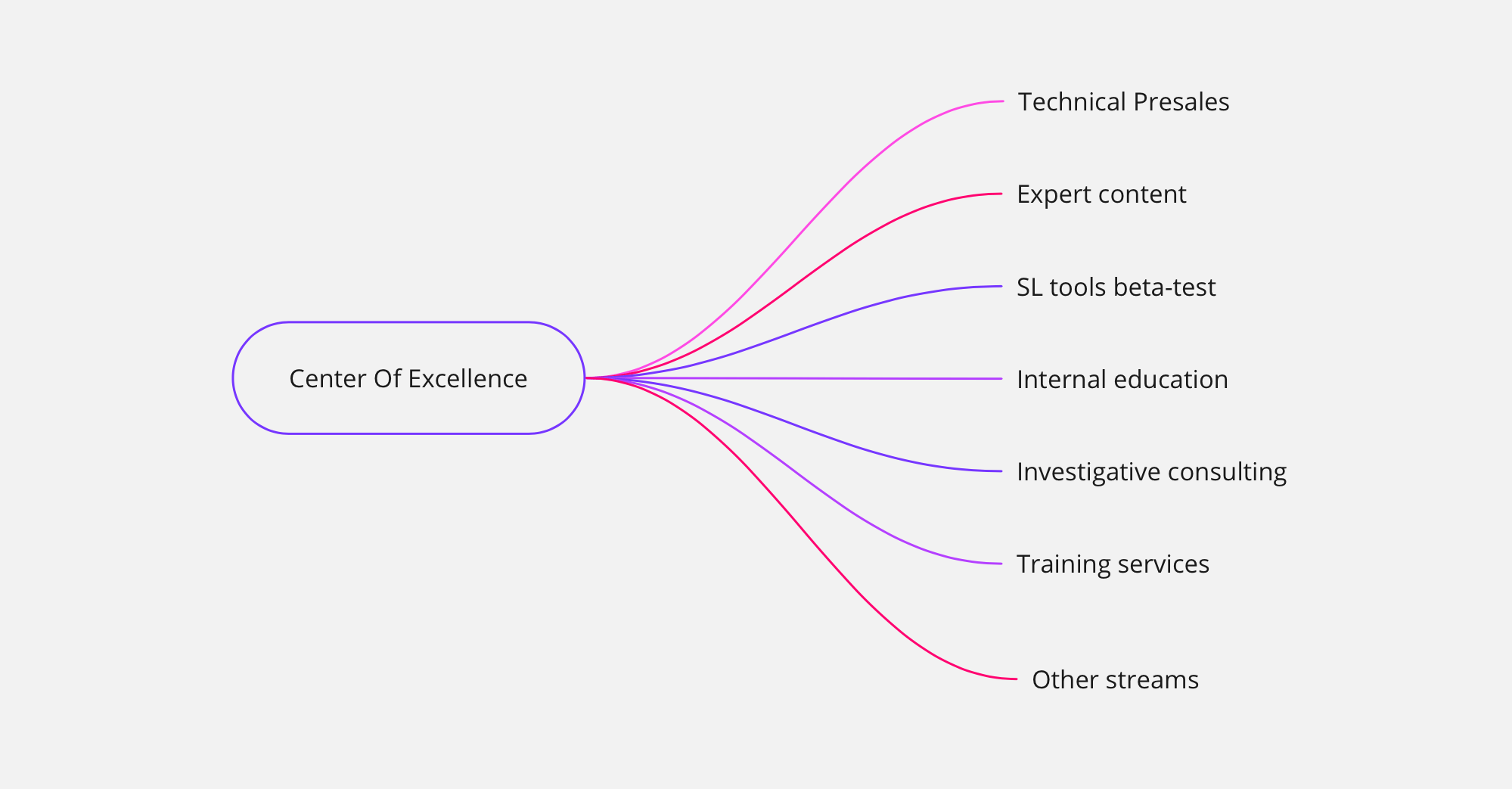 What to expect from the Center of Excellence Column?
We share breakdowns and solutions for many different cases, as well as provide information about tools. Additionally, we host monthly webinars focusing on various aspects of OSINT applications, and you can find the recordings on our YouTube channel. Last but certainly not least, don't hesitate to contact us directly by emailing us at osint@sociallinks.io.
Want to learn more about us?
This is the first post in our exclusive weekly section on the Social Links blog, and we encourage you to subscribe! Your engagement on social media, such as liking, reposting, and commenting, will influence our decision to expand on specific topics with a complete article. So, please show your support, and we'll try to return and address your comments and questions!