Social Links at ISS World 2022 in Prague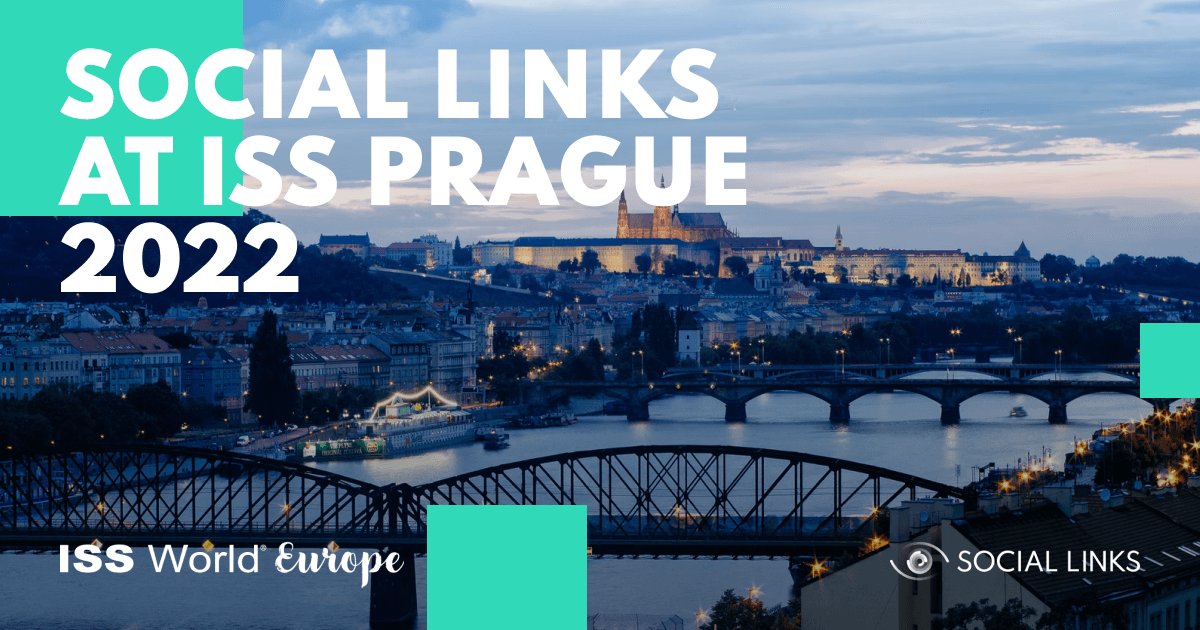 It's time for the next European ISS World event and we're delighted to announce our participation in this year's conference to be held between 14-16 June at the Clarion Congress Hotel, Prague.
About ISS World Europe
This superb event is the world's largest intelligence conference, bringing together professionals in Law Enforcement, Government Intelligence, Homeland Security, and Telecoms from around the globe. The programs feature some of the latest tools and techniques which are becoming essential to organizations and workflows across a wide range of sectors, both public and private.
What We'll Be Showcasing
Social Links are part of the official program with two presentations:
Human Trafficking: How OSINT Tools Can Fight Its Many Forms
Track 3, Thursday, 16 June, 09:15-10:00 Session B
Social Links' Veronika Wildenberg is joining forces with Larry Cameron from the Anti-Human Trafficking Intelligence Initiative to raise awareness on the growing global issue of human trafficking, and demonstrate a range of practical ways in which the intelligence community can effectively counteract such activities.
OSINT Case Study: Tracing International Money Launderers
Track 4, Tuesday, 14 June 2022, 15:25-16:05
OSINT specialist at Belgium's Federal Judicial Police, Christof De Windt, will be joined by Social Links' Alexandra Samuseva to demonstrate a full investigation. This authentic case will detail the techniques and tools used to identify two frauds who had money laundered in Europe then rechanneled to accounts in Africa.
How To Find Us
Details on the conference location can be found on the ISS website here. Throughout the whole duration of the event, the Social Links Team will be located at booth #97 so stop by and we'd be glad to talk to you!