Social Links at The Annual Conference for i2 Users in Mexico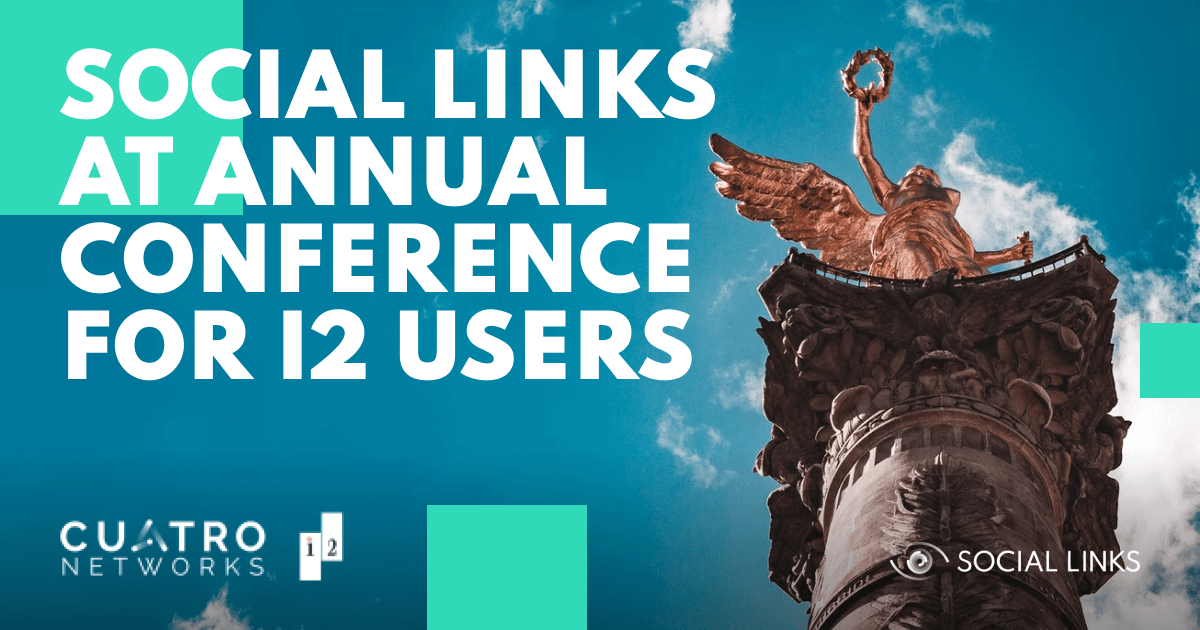 We're stoked to be taking part in the upcoming Annual Conference for i2 Users organized by Social Links' partner in Mexico: Cuatro Networks. The event will be held on August 3, at the Hotel Marquis Reforma, Mexico City.
About the Event
Cuatro Networks i2 is an annual one-day summit, put on in collaboration with the i2 group, and which for the first time ever will be taking place in Mexico City. The conference is anticipated to draw 200+ key i2 clients with a relatively even representation across the sectors of banking, law enforcement, military, and cybersecurity.
An outstanding feature of the event is that it will allow guests to directly try out all of the solutions presented by participating providers. In other words, guests can get first-hand guidance on using the products, straight from the developers themselves! Neat, right? And that opportunity of course extends to our very own flagship – SL Professional!
Our Contribution
On top of our product guides and demonstrations which will be ongoing throughout the day, we'll also be giving a presentation. Our speakers will be Arina Tsygankova, Head of Partnerships, and Philipp Rozhkov, Partnership Manager.
The talk will focus on the wide-ranging utility of OSINT tools and techniques across both the public and private sectors. In addition, the presentation will be illustrated by demonstrations of authentic cases incorporating sources including social media platforms, messengers, corporate sources, and blockchains, as well as forums and marketplaces on the Dark Web.
See you there!