Social Links for the Darkwebathon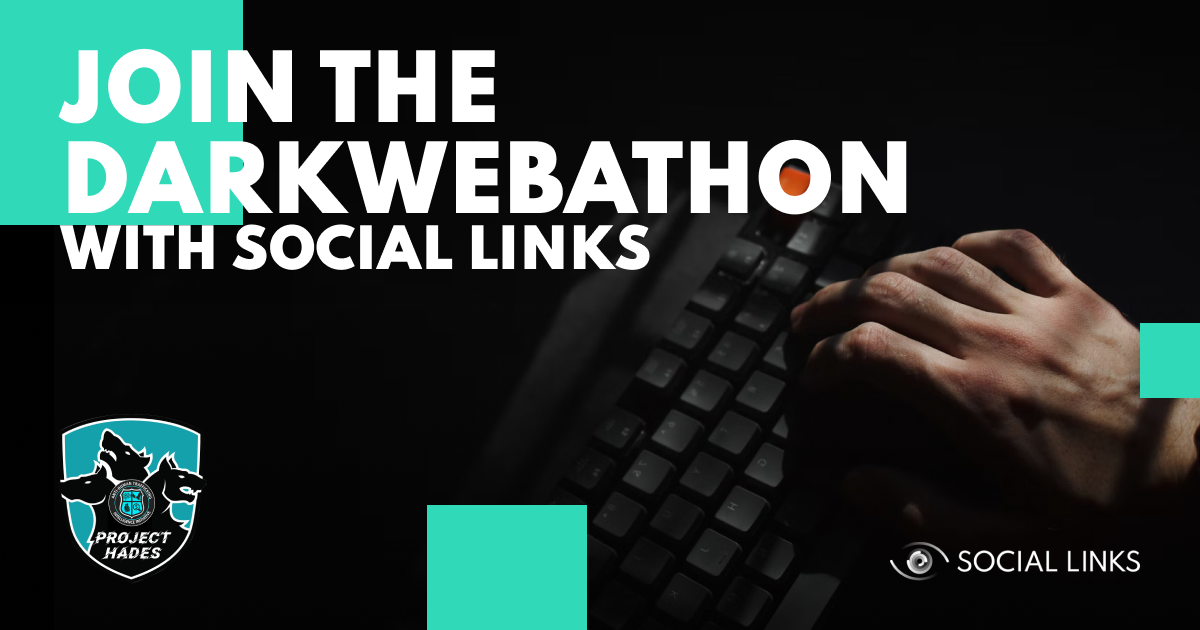 We are thrilled to announce that we will be taking part in the Darkwebathon on 21-22 May as ambassadors!
The event has been organized in aid of an important social cause — to fight slavery and cybercrime. Over two days, participants will identify and profile potential traffickers via various suitable OSINT tools, all to prevent cyberthreats, strengthen organizations, and protect society.
Social Links see the Darkwebathon as a unique opportunity to support our partners ATII who host the event. We strongly believe that such initiatives will help tackle cybercrime more effectively and promptly.
As ambassadors, we are providing the teams with a free license key for the Maltego version of SL Professional. We hope this will help to demonstrate the capabilities of modern OSINT tools and assist investigators with their work and goals.
We wish all participants luck. See you there!