Top Social Media Intelligence (SOCMINT) Tools in 2023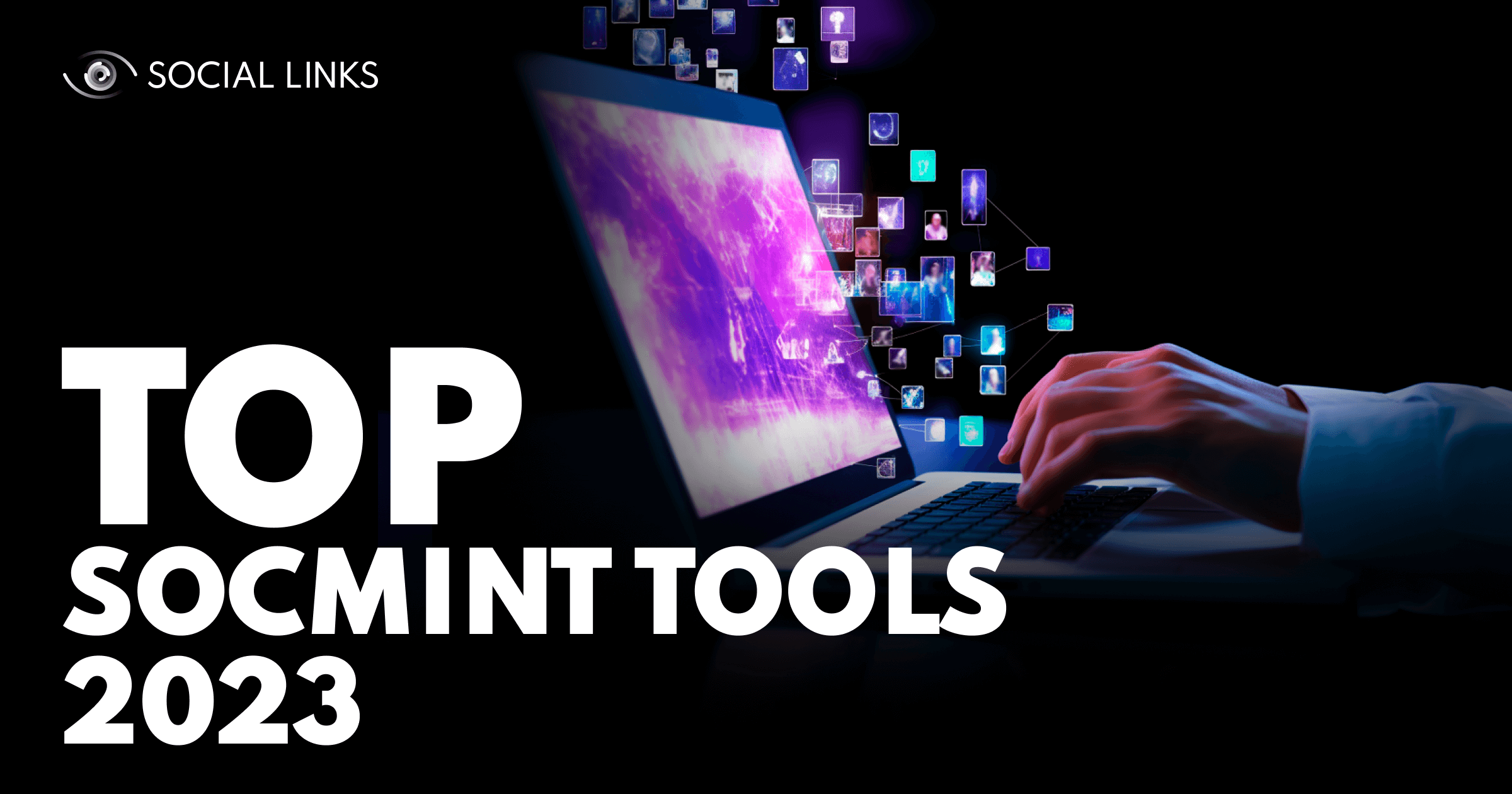 Social media is an essential aspect of modern life for people and businesses alike. So it's no surprise that these platforms are crucial in criminal investigations due to the wealth of public data they offer. However, manually doing all the necessary research is a complex and time-consuming strategy. Luckily, social media intelligence (SOCMINT) tools can automate the process. But with so much variety, picking the right software for specific goals might become daunting.
In this article, we give our recommendations for the top social media intelligence (SOCMINT) tools in 2023. Our picks provide value across the board as we take a look at a wide variety of solutions. We also present some of each software's crucial OSINT use cases, which will help with the decision-making process when picking one according to the organization's needs.
Let's get to it!
Reasons to Use SOCMINT Tools in 2023
Social media is staggeringly popular, with 4.9B active users in 2023. And the figure is expected to keep growing and reach 5.85B by 2027. In the meantime, according to statistics, on average, people now use 6-7 different social platforms per month, and emerging services quickly amass a considerable number of members. Remember the recent example with Threads, a Twitter rival developed by Meta. It blew up as the hottest new platform, saw 100M users sign up in its first week, and fell into obscurity just as quickly.
Considering the number of people using social networking sites, the information traffic is huge. In fact, on average, 328.77M TB of data are created daily, with 12.69% of that being social media. Hiding in all that chaos, there's a noticeable increase in crime. According to the FTC, in the US alone, social media scams resulted in $1.2B in losses in 2022. Furthermore, The United Nations Office on Drugs and Crime (UNODC) reports suggest that Millenial and Gen Z individuals prefer social platforms as marketplaces for buying illegal substances.
With social networks becoming the hub of personal relationships, business strategies, and illicit activities, all forms of user-generated content become increasingly critical for criminal investigations. For example, the role of social media content was crucial for the FBI when prosecuting the involved parties following the January 6 US Capitol Riots in 2021. In such a climate, the value that SOCMINT brings to the table is undeniable (find out more details in our article on the topic).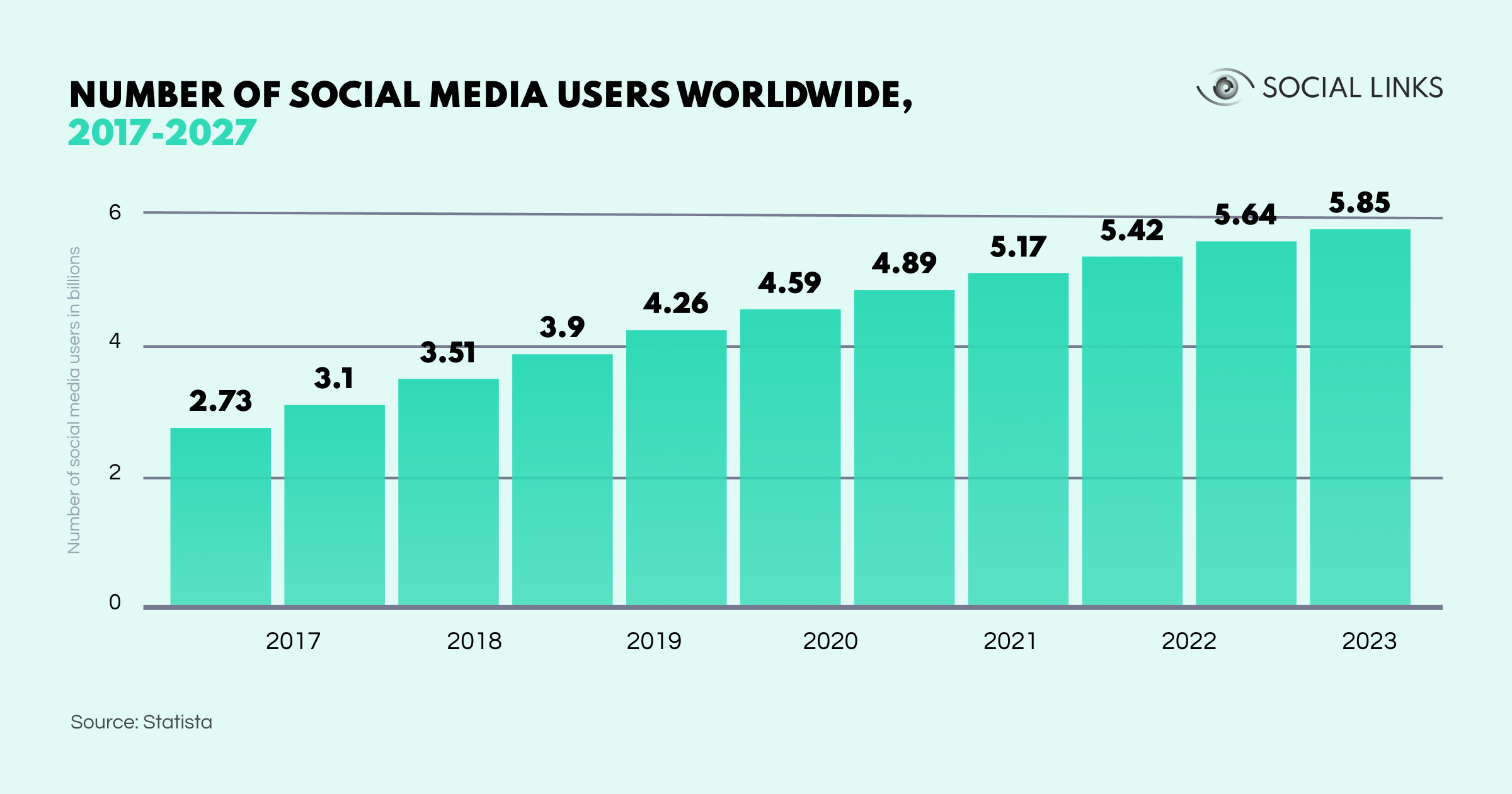 Top 8 Social Media Intelligence Tools in 2023
The SOCMINT market is diverse, with solutions covering different aspects of the investigative spectrum. That's why, to make the right choice, the realization of specific needs is essential. Once the goal-setting process is established, the next step is to select the software that can handle the tasks. And here, we're giving you a helping hand. Explore the 8 social media intelligence tools list and see how to apply them for versatile OSINT use cases.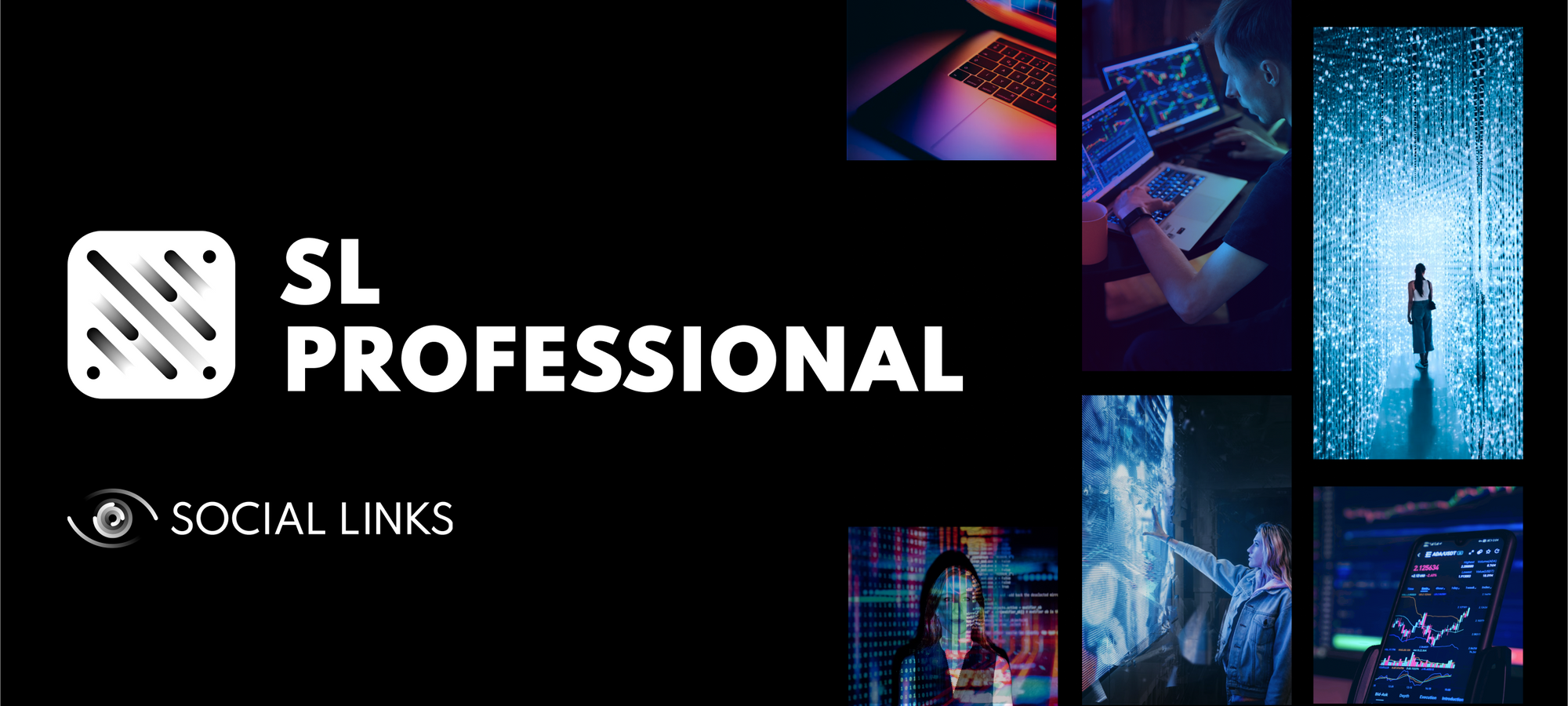 Our first pick is a 360-degree OSINT solution that helps analysts to conduct in-depth social media investigations. With access to more than 500 open sources and 1100 search methods, SL Professional provides the full range of necessities to build digital footprints, reveal connections, and cross-reference data. All to complete the full picture of investigations.
OSINT Use Cases
Digital Footprinting. Offers an extensive suite of functions for charting the entire online presence of a subject. With access to major social media platforms as well as messengers, cryptocurrencies, and the Dark Web, SL Professional helps investigators create a detailed footprint of suspects. These include images, usernames, user activities (likes, shares, comments, etc.), geolocation information, and more.
Due Diligence. SL Professional empowers investigators to conduct scrutinized background checks and find any suspicious activity among target companies and people. The software allows tracking and evaluating risk factors (money laundering schemes, identity theft, data leaks, etc.) before closing deals. The same appeals to thorough employee checks before hiring.
Sentiment Analysis and Hate Speech Detection. It boasts powerful ML-driven capabilities identifying public opinion and emotions expressed throughout various data sources, including social media platforms and messengers. With advanced search methods, investigators can detect hate speech, toxicity, extremism, or propaganda messages and analyze suspects' behavior.
Criminal Activity Monitoring.SL Professional extracts available data within and outside social media platforms and cross-references information. These data streams include emails, aliases, PGP keys, IDs, phone numbers, vehicle registrations, bank accounts, cryptocurrency addresses, and more. All to uncover more evidence on suspects, deanonymize criminals or proceed with further research.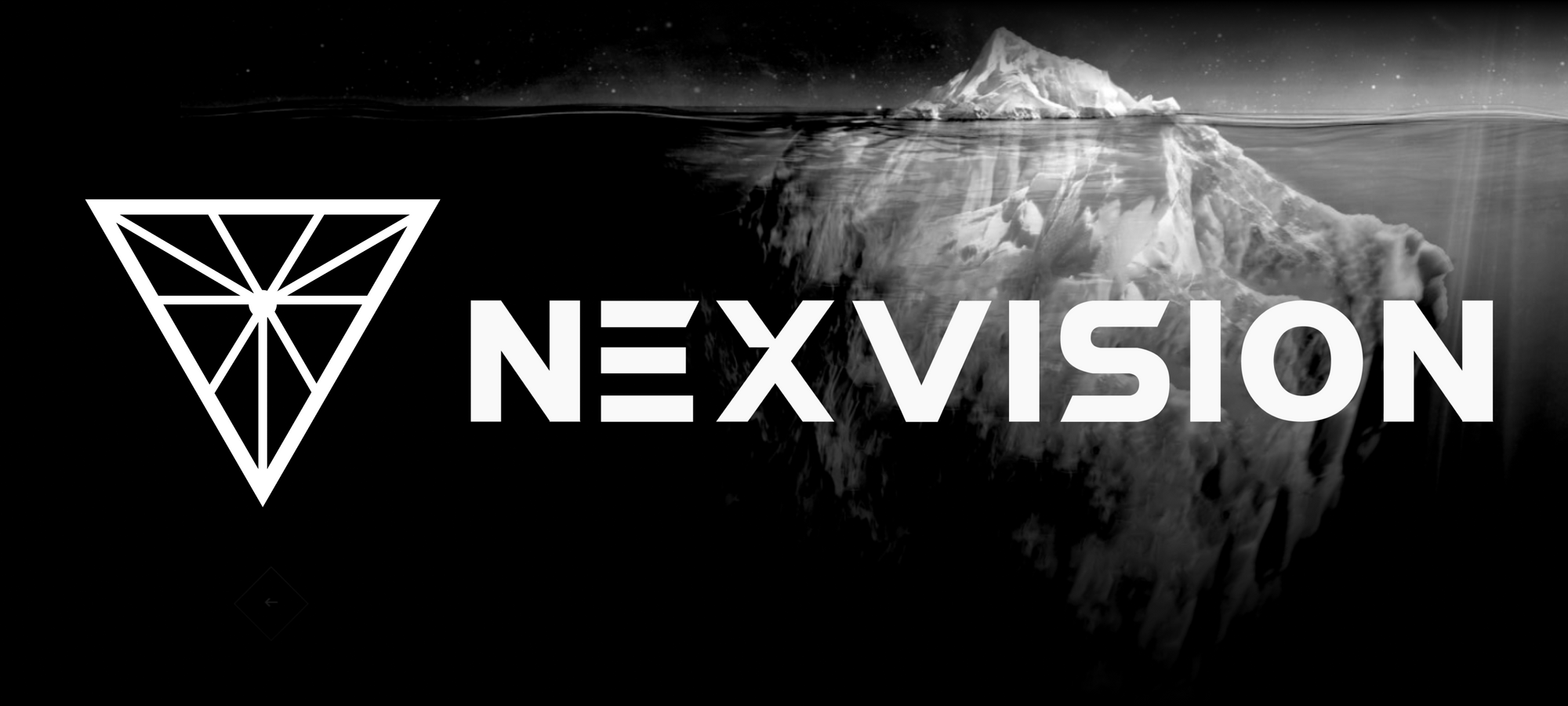 Our second pick is a general OSINT solution focusing on real-time monitoring. Offering robust social media investigation capabilities, NexVision Social allows specialists to efficiently handle vast amounts of data to streamline the investigative process.
OSINT Use Cases
Sentiment Analysis. Gathers information from social networks and other open resources. The software can then analyze the sentiments expressed by individuals or groups regarding specific topics, events, or products. The system enables large-scale opinion monitoring for businesses and organizations.
Situational Awareness. Provides real-time analysis and geolocation mapping features that are crucial for enhancing decision-making. The tool enables law enforcement agencies (LEAs) and government agencies to monitor activities related to violent civil unrest, assess potential threats to public safety, and identify suspected geographical locations involved in such events.
Monitoring: Allows LEAs and intelligence agencies to track sponsors, recruiters, and individuals promoting terror activities in the homeland. Through analyzing discussions in private forums and chat rooms, the software can map group members, their relations, locations, and plans, flagging potential security threats.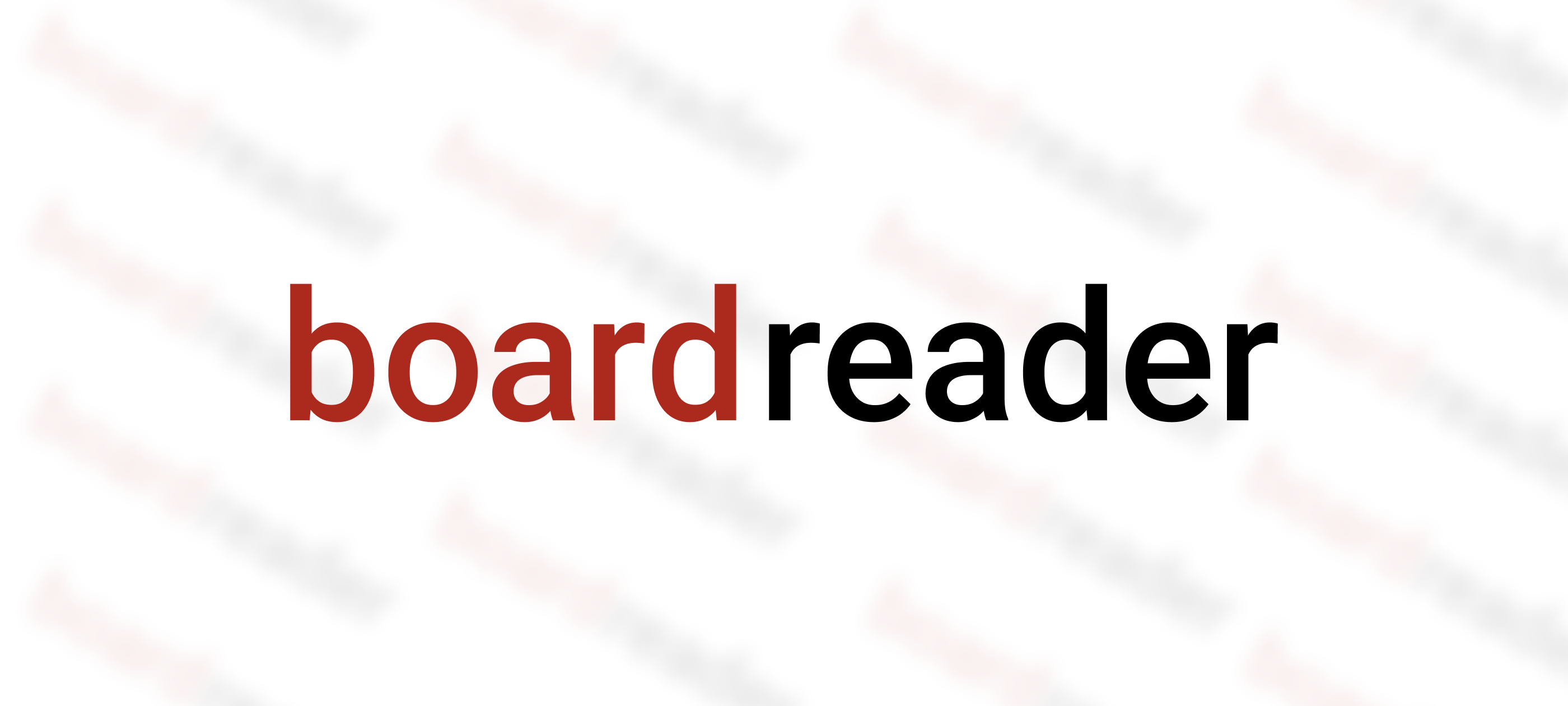 Third on our list is a solution focusing on a particular subject—forums. Through search functions that allow investigators to scan discussions and threads, Boardreader gives specialists access to real-time awareness relating to conversations on message boards.
OSINT Use Cases
Social Media Monitoring. The forum search feature allows users to monitor social media discussions and engagements on various forums and message boards across the internet. Users can stay informed about the latest trends and sentiments within their areas of interest by accessing and analyzing these forum conversations.
Entity Analysis. With topic filtering and advanced search options, Boardreader enables entity analysis by allowing users to focus on specific discussions related to particular entities, individuals, or organizations. This feature helps understand public perception and opinions about these entities based on forum interactions.
Background Checks. The search capabilities support background checks by allowing users to gather information about individuals or companies of interest from forums and message boards. Advanced search filters allow users to refine their results based on criteria like date, author, or specific forums, facilitating comprehensive background checks on relevant subjects.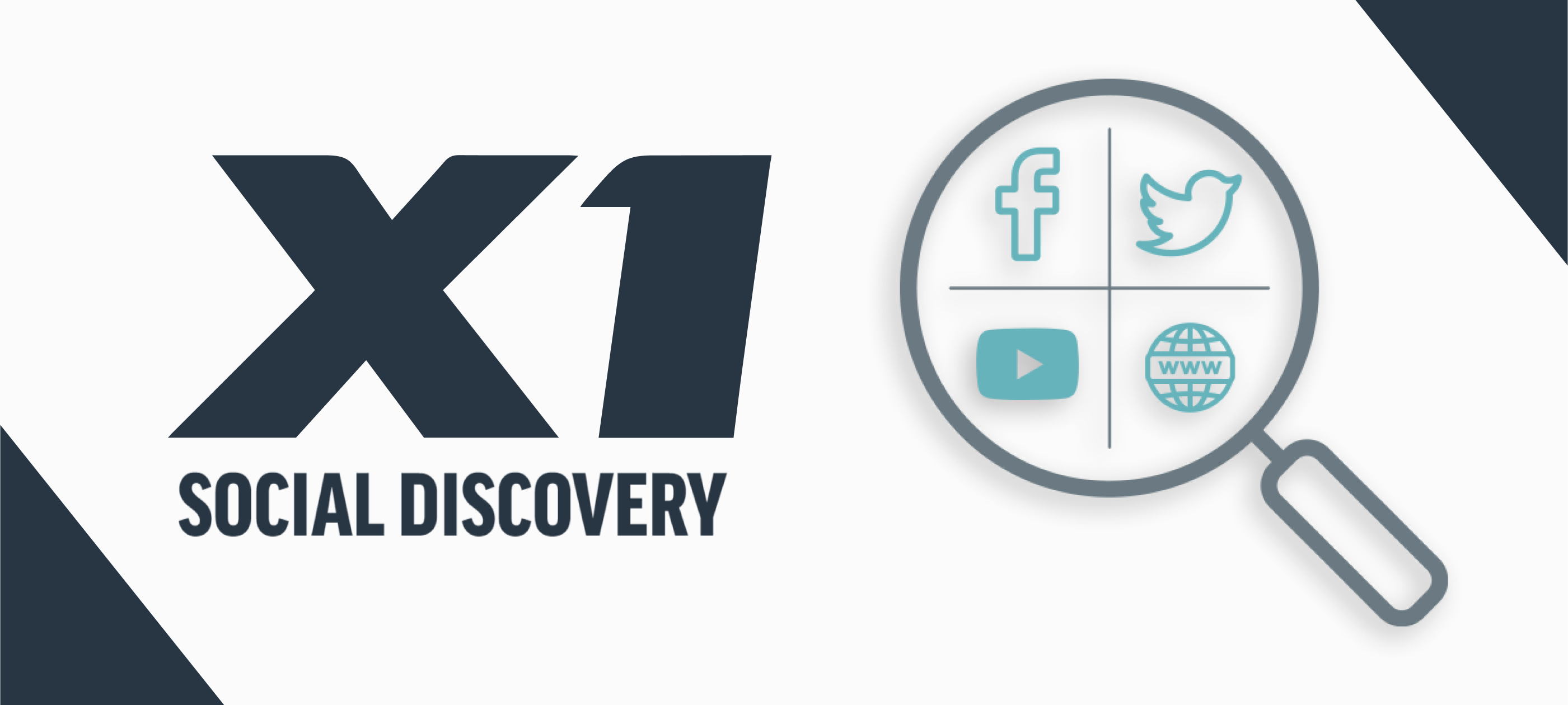 Next, we have a solution that aims to streamline the process of collecting evidence online. By automatically indexing data from social media streams using APIs, X1 Social Discovery offers a scalable and case-centric approach to gathering intelligence.
OSINT Use Cases
Background Checks. The software's data collection and indexing capabilities help with employment screening by gathering information from social media, linked content, and websites. It offers real-time insights into someone's online presence and activities. Authentication ensures data integrity and credibility while capturing key metadata establishes a clear chain of custody for the collected info.
Enhanced Know Your Customer (KYC) Procedures. The unified search enables efficient searches across multiple social media accounts and data streams. This is crucial for identifying and verifying a customer's online identity. Automated logging and report generation streamline the research process and boost investigative workflows.
Due Diligence. Aggregating data from various sources ensures a thorough examination of individuals or entities. The software's ability to maintain data in a searchable native format throughout the production phase aids in presenting credible and legally sound findings during due diligence assessments.
Group Structure Identification. The analysis capabilities automatically index and search linked content. This functionality helps users understand the connections and relationships between individuals or entities within the identified groups.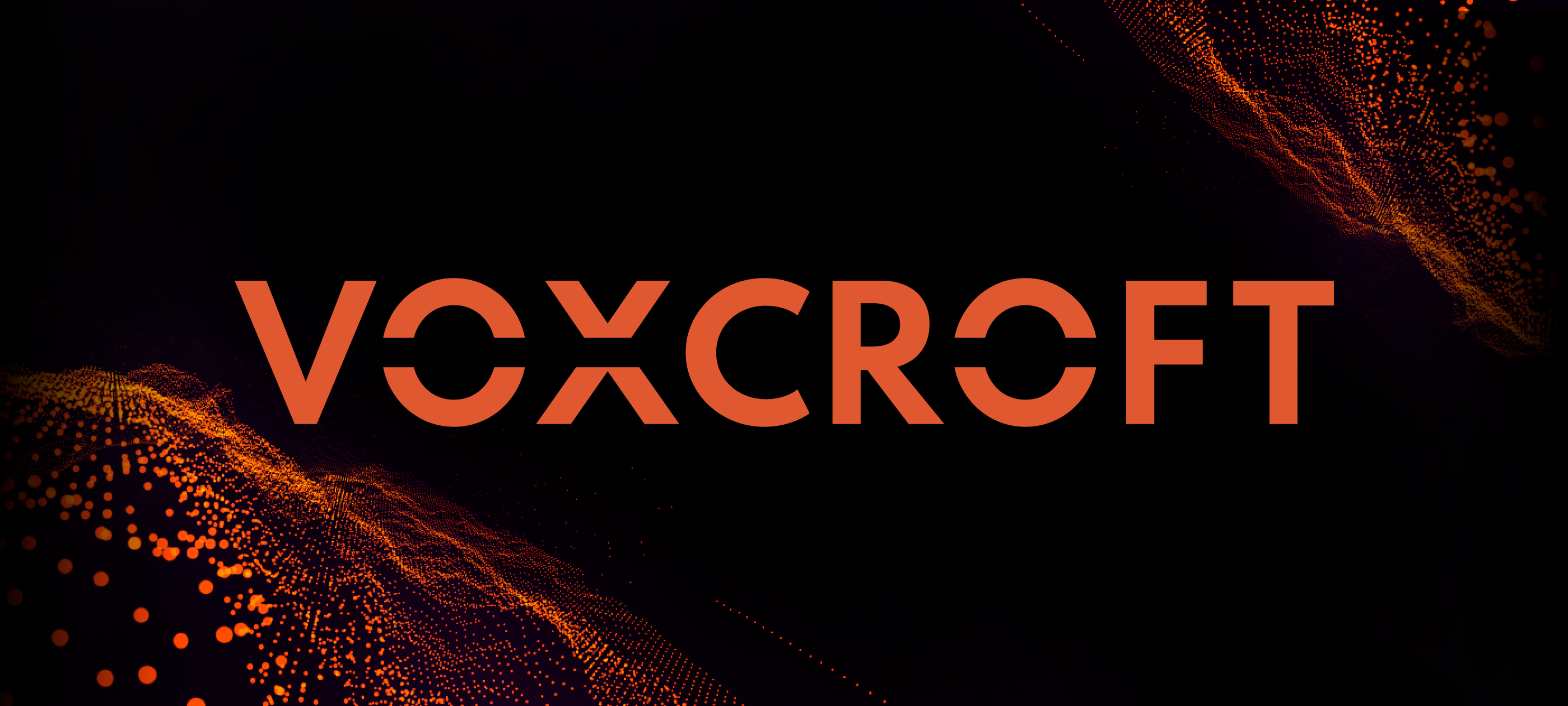 Next up, a tool that seamlessly integrates with other intelligence software to provide investigators with a comprehensive view of the case. Through data visualization techniques, Voxcroft Arrow gives users real-time insights into high-volume incidents, allowing specialists to focus on decision-making.
OSINT Use Cases
Monitoring. The customized alerts ensure real-time tracking of activities and events, providing reaction opportunities for decision-makers. Powerful data visualization offers a clear picture of high-volume incidents, aiding quick understanding of events. Geospatial maps visualize event frequency and intensity across locations.
Social Media Investigations. Supports investigations by overcoming language barriers through instant translation of low-resource languages. Easy integration with intelligence tools enables efficient collaboration and information sharing. Data visualization helps comprehend event patterns, empowering informed decision-making.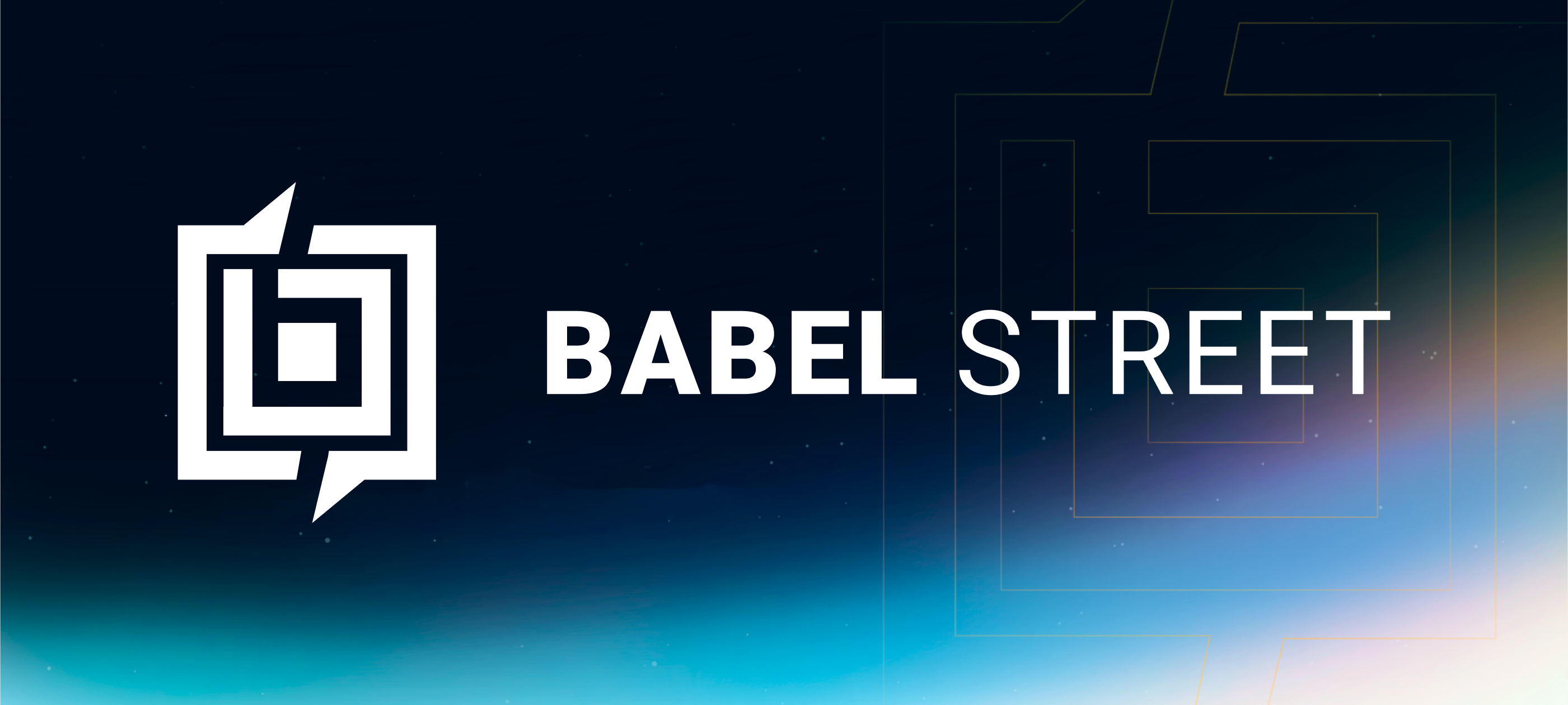 For our next pick, we have a tool with impressive real-time data processing capabilities. The solution offers powerful geospatial applications and social media analysis, allowing investigators to gather information from various sources across the Internet.
OSINT Use Cases
Geospatial Mapping. Visualizing data on maps aids in recognizing location-based trends, patterns, or connections. Armed with this capability is invaluable for making informed decisions during an ongoing case.
Sentiment Analysis. Users can gauge public opinions and emotions from diverse online data streams. This functionality grants a deeper comprehension of public sentiment surrounding various subjects and occurrences.
Social Network Analysis. The software empowers users to diagram and comprehend relationships between individuals or entities within the data, which is vital for pinpointing key influencers and grasping the structures of networks.
Multi-Language Translation. Incorporates a robust system for executing Natural Language Processing (NLP) tasks across multiple languages. This, in turn, allows users to scrutinize global data and oversee international trends.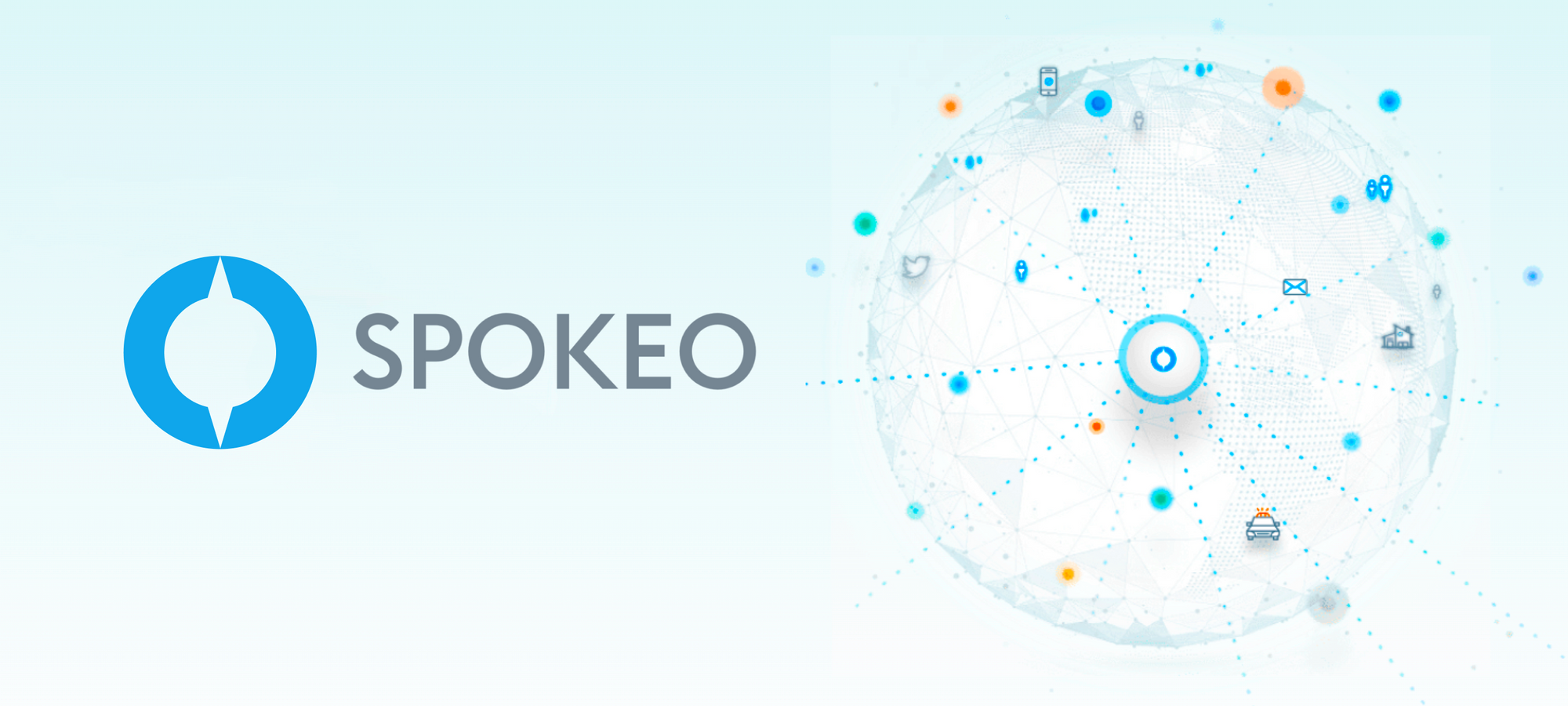 Next up, we have a US-centric tool that focuses on public records. With robust identity search functions for users, Spokeo enables investigators to gather a large amount of publicly available information, from address history to social media.
OSINT Use Cases
Background Checks. By aggregating data from public sources, the platform provides comprehensive search results, including contact information, address history, public records, and social media profiles. This information helps users understand an individual's background and history.
Entity Identification. Users can access phone numbers, email addresses, and social media profiles, if available, to identify and verify the identity of specific individuals. The platform also offers reverse phone lookup and email search options, allowing users to associate contact details with particular phone numbers or email addresses, aiding in entity identification.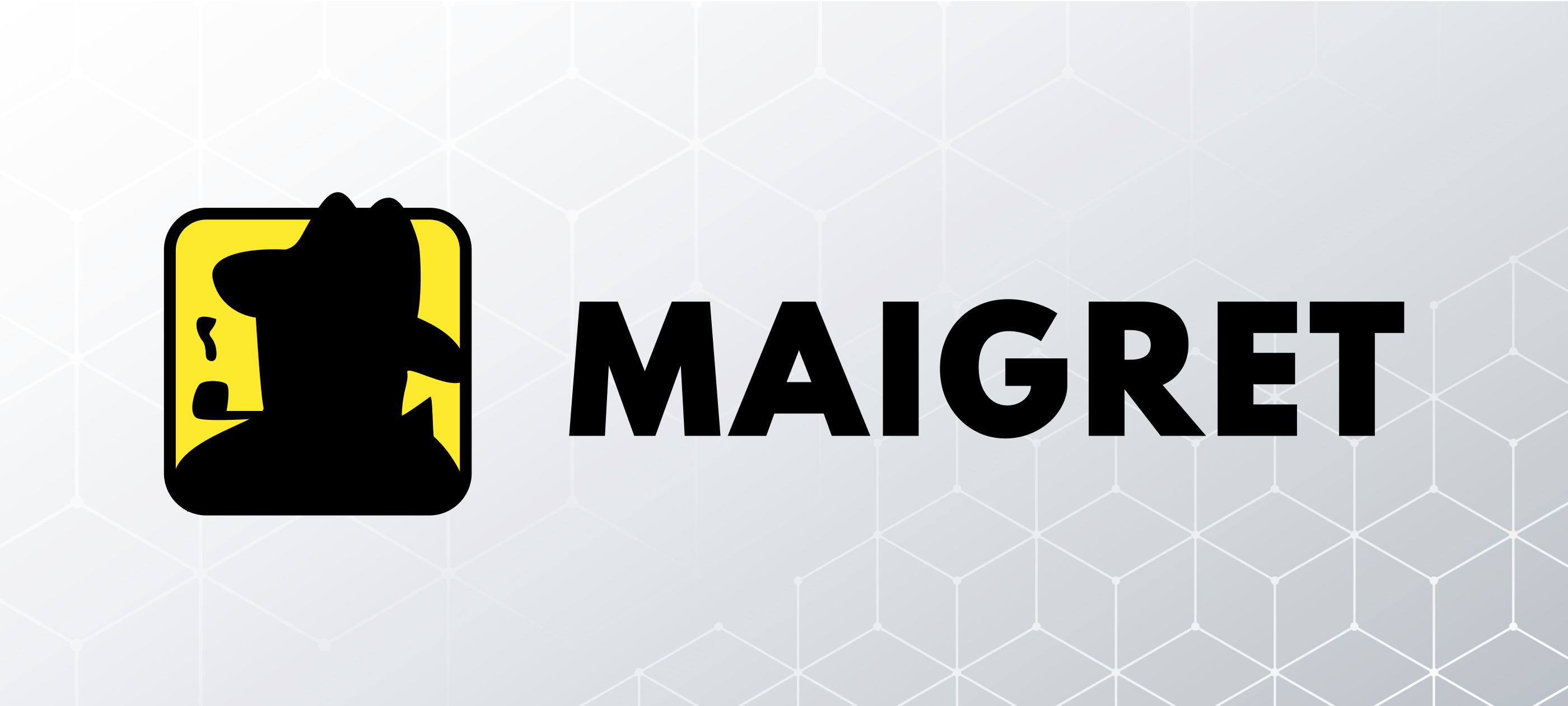 Last but not least, we have a tool created by Social Links' Head of Center of Excellence, Dmitrii Danilov. Named after the fictional French detective of the same name, the software supports rich investigation capabilities for content filters to ease the research process.
OSINT Use Cases
Background Checks. Maigret gathers personal information, links to other profiles, and additional details from various sources. Its recursive search feature enables a comprehensive examination of connected profiles and associations. This can reveal potential links and networks relevant to the investigation.
Investigation Reports. It efficiently compiles extracted data into user-friendly reports, including HTML, PDF, and other formats. These reports become invaluable resources for investigators, providing a thorough profile of the subject, aiding decision-making processes, and giving deeper awareness of the individual's online presence.
---
On this note, our mission is completed. We hope you now better understand current SOCMINT solutions and their capabilities and can find the one for specific goals. Don't miss our upcoming materials, and till next time!

💡
Still have questions about SOCMINT solutions and need help? With our vast experience in investigations, we'll be happy to guide you in the sphere and show you how to harness the power of social media for your research. Just fill out a short contact form below, and we'll schedule a personal demo to address all of your questions.