5 OSINT Reads to Stay Ahead of the Curve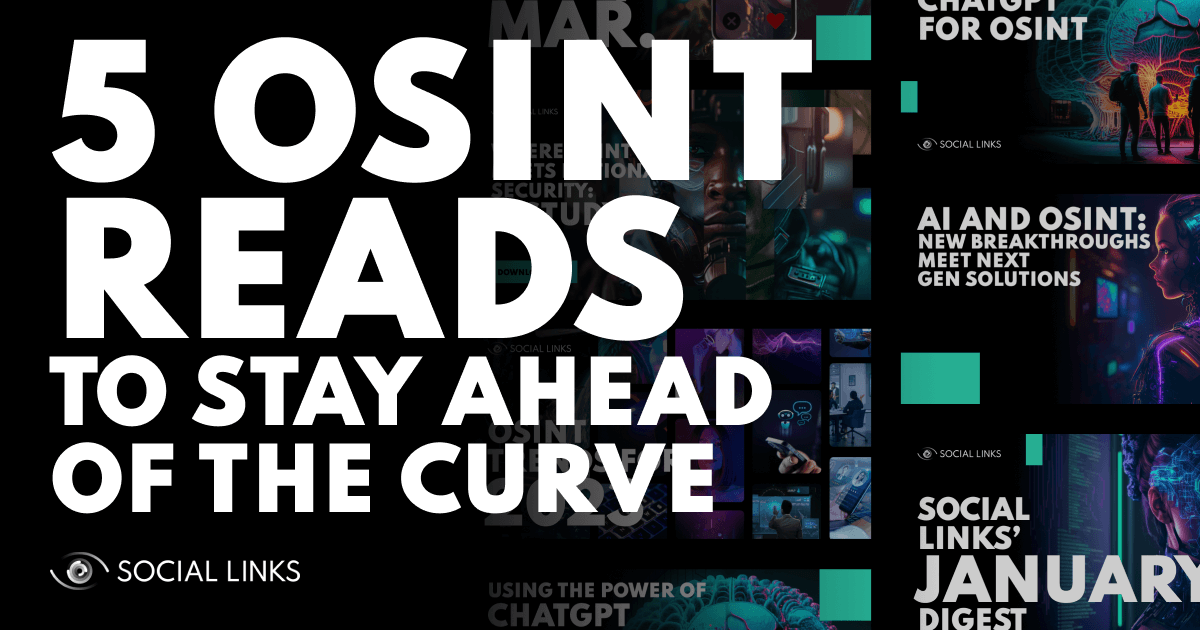 Spring is now in full swing, and the open-source intelligence sphere is showing just as much momentum. At this optimistic time, we wanted to share some exciting developments in the field, so we've brought together five of our favorite OSINT articles from the past quarter. Whether you're just looking to brush up on things or have been out of the loop for a while, don't worry—we've got you covered!
Starting with the most intriguing trends of 2023, we'll also discuss crucial insights into the national security sphere, the much-debated ChatGPT, and how AI can revolutionize digital investigations.
So, strap yourself in for a whirlwind tour!
OSINT Trends for 2023 and Beyond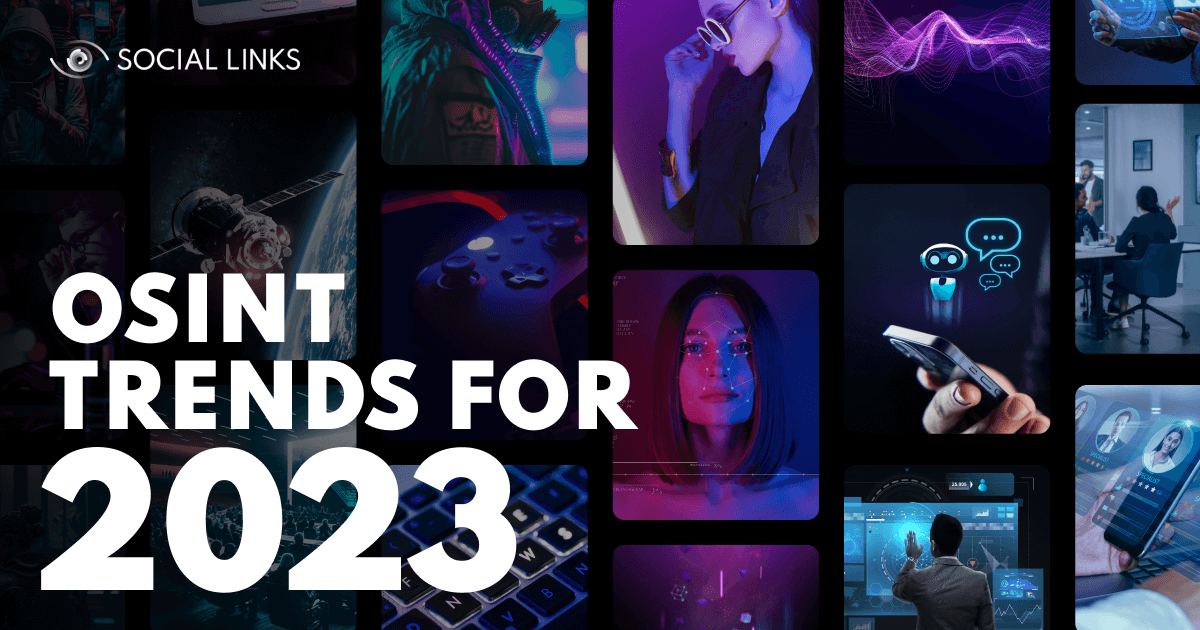 Our hugely popular list of projections for the OSINT world saw wide circulation among the community, pleasing us no end! Looking through the entire open-source intelligence landscape, we painstakingly identified the most promising trends, then collected them into a single, digestible read, so you can casually peer into the future.
In our hit piece, we discuss the short-, mid-, and long-term possibilities for the sphere, covering 18 topics, from crowdsourced intelligence and chatbot-driven data retrieval to gaming intelligence and biometric digital forensics. There's a lot to wrap your head around. We also give away a bonus PDF that condenses everything into a handy one-pager for you to dip into.
Using OSINT for National Security: Social Links Whitepaper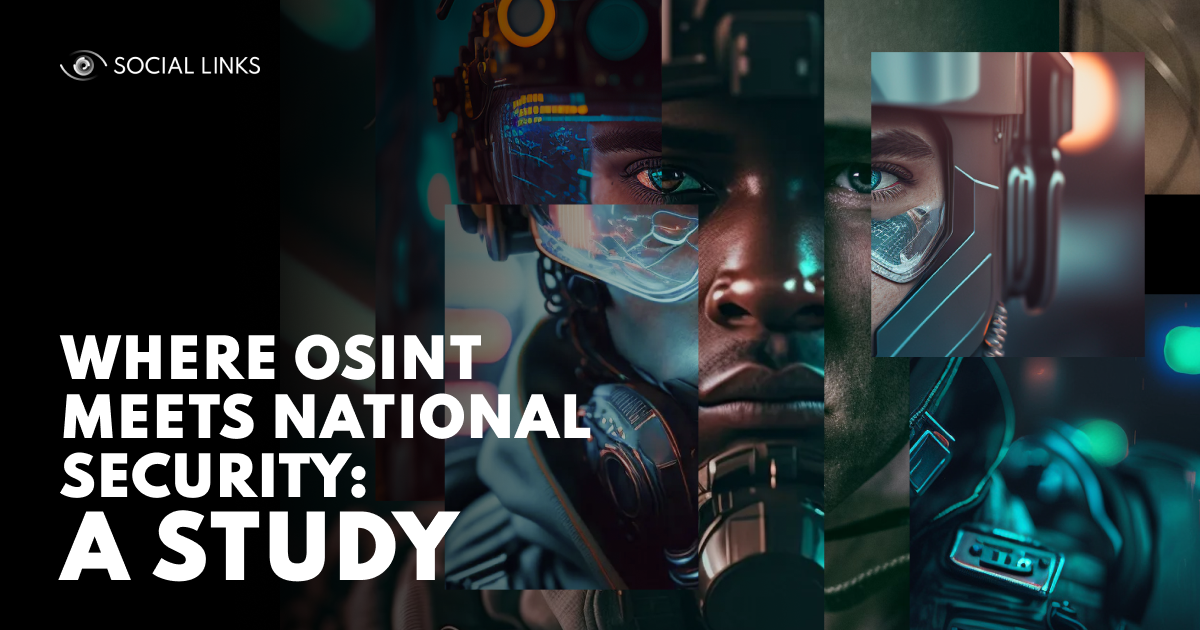 You may have heard of the concept of a 'gray zone'—a state that exists between conflict and peace. This is the arena in which national security operations play out. And just as the gray-zone landscape is ever-changing, so are OSINT solutions that help intelligence bureaus control it. So, we've put together a whitepaper that unravels this knotty subject and shows the wide uses of OSINT for national security.
Here, we explore the various threats to national security that have emerged from the digital age and highlight the OSINT tools and techniques that can effectively combat them. From cyber warfare and data vulnerabilities to the misuse of social media and the Dark Web, the whitepaper delves into a range of topics—all in a free, easy-to-read PDF you can download now.
AI and OSINT: New Breakthroughs Meet Next Gen Solutions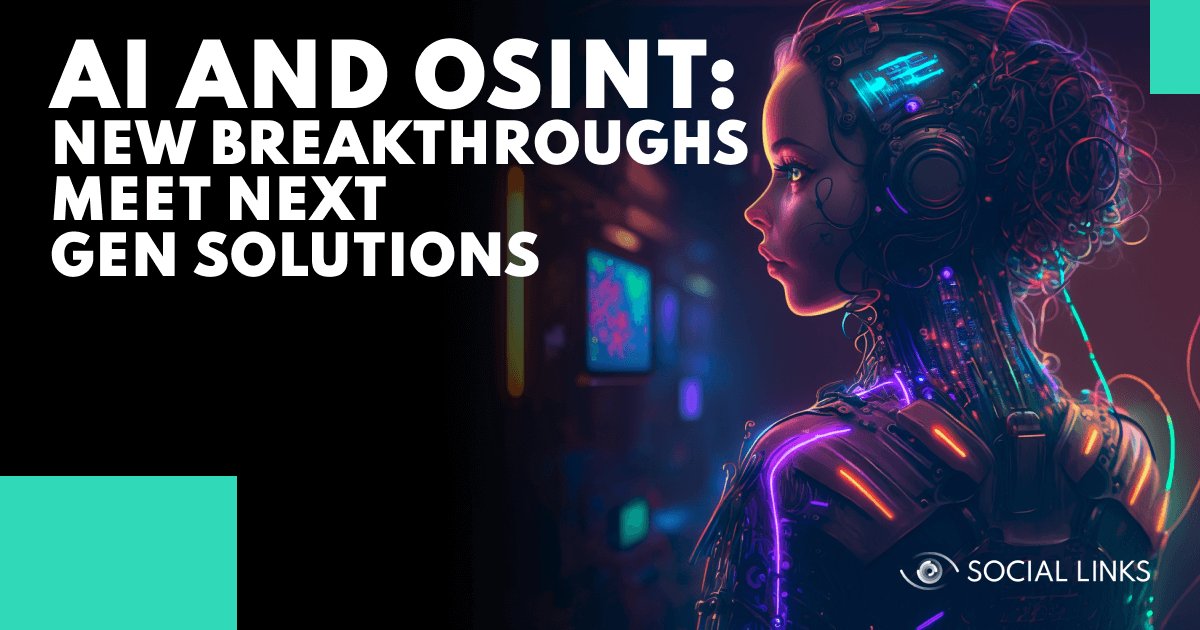 Almost everywhere you look today, you see technologies incorporating artificial intelligence in some capacity. But it's not all just marketing tactics and hype—machine learning is proving to be a revolutionary force across a number of technological spheres. So much so, that the AI industry is now worth an estimated $119B.
In this article, we discuss the huge role AI plays in OSINT and cybersecurity—and efficiency is the name of the game. The vast and varied utility of AI models allows analysts to automate key functions at every stage of the intelligence process. With data pouring in by the terabyte, these tools aren't just helpful, but indispensable for the digital investigator.
Using the Power of ChatGPT for OSINT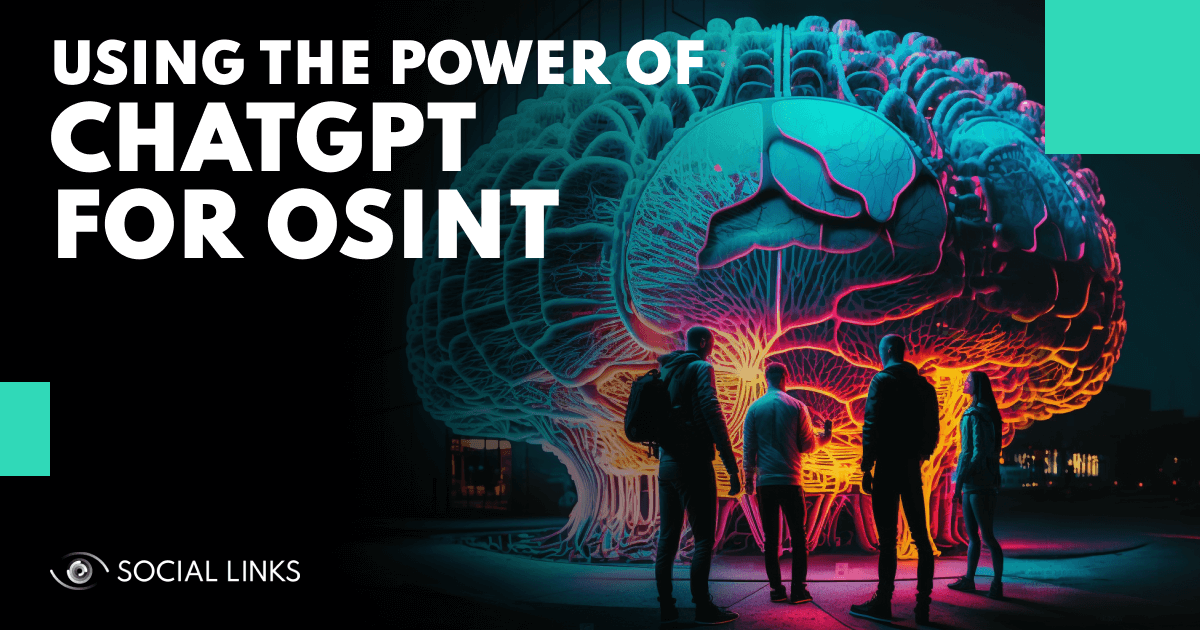 OpenAI's chatbot has made a splash in lots of industries. Within a short few months of its release, debates abounded about ChatGPT's potential, and whether it would start taking people's jobs. When new tech comes along, there's usually fear it'll upset the apple cart in some way. So, we wanted to cut through the fervor and paint a balanced picture.
We tackle the subject from different angles to see just how much of a threat the system poses to employment and industries. It turns out that ChatGPT needn't be feared, but could be just the thing specialists need to save countless hours. But there is a downside—cybercriminals have also noticed the potential of generative AI and have lost no time putting it to use.
And as a side note, did you know that we've introduced some ChatGPT-driven features into SL Professional?
Social Links' OSINT Digests
There's always something new happening in the OSINT and cybersecurity spheres. And with developments unfolding every week, keeping up-to-date can be difficult. So, every month—to make your life easier— we round up the most important developments and news in our very own monthly digest! It's convenient, it's easy to read, and it's always relevant.
We have a lot for you in our January and February/March digests of 2023 so far including the use of AI in fraud and hacking, India's introduction of 'cyber ambassadors', new breeds of romance scams, a collapse in the darknet market revenues due to Hydra's seizure, and much, much more! You're not going to be running out of OSINT and cybersecurity news any time soon.
---
That's the roundup of our top OSINT articles for the past quarter! We hope these reads will give some new perspectives into the sphere, and that you'll stay tuned in the upcoming months. There's lots of great stuff in the pipeline.
💡
Speaking of ChatGPT, ever wondered how the chatbot could help you in your OSINT investigations? Fill out the short contact form via the button below and our expert team can give you an up-close and personal view of how SL Professional's ChatGPT functions can take a heavy weight off your shoulders in minutes.