SL Professional for i2 Updates: April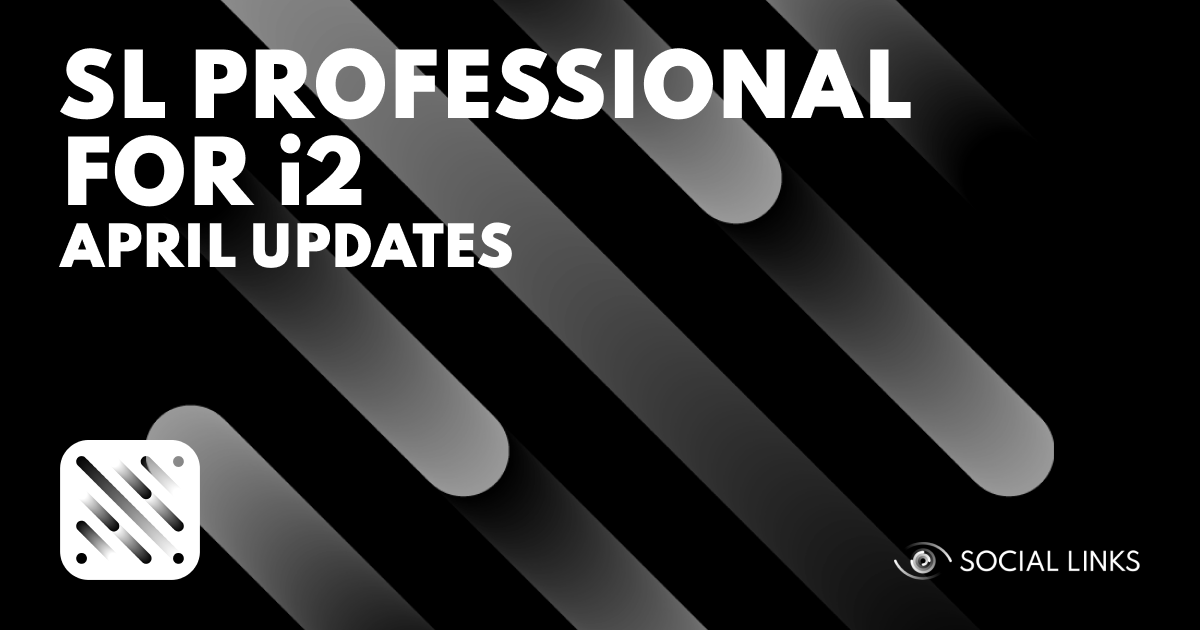 Hi Guys!
Another month has passed so we're back with the latest updates we've brought to SL Professional for i2. Last month we mainly focused on our darknet functionality, bringing new queries to this hugely important source. We've also been busy streamlining the product in a global sense, fixing bugs and generally making the user experience more seamless. So, let's take a closer look.
Darknet Queries
As you may already be aware, SL Professional provides a number of methods for searching the Dark Web safely and anonymously. Such queries are often central to a range of investigations. We've constructed a bespoke Social Links darknet landscape consisting of the most popular forums and marketplaces, and this is the source which all our queries search across.
A good example of one of our more popular search methods is [Darknet] Search Posts, which allow you to zero in on all instances where a certain keyword or phrase appears across all marketplaces and forums. Well, April saw us add a host of great new queries which are just as useful.
Search Products
A new query, [Darknet] Search Products, enables you to find all listed products connected to a given keyword or phrase. Then, from found items you can extract details of interest such as the marketplace, user alias, user URL, and more.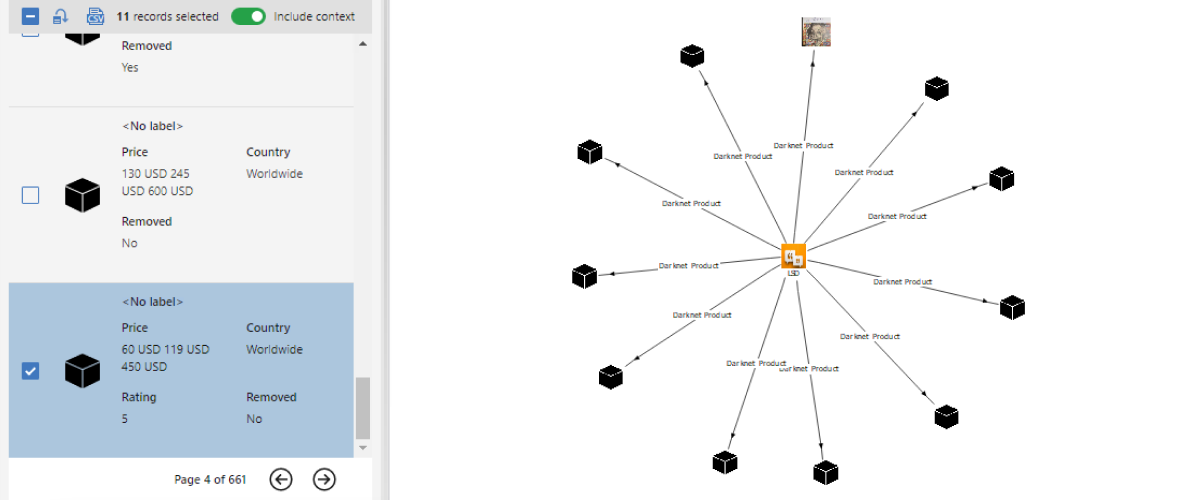 On top of this, you can also determine all items which are inbound or outbound in relation to a given place. To get these details, simply run the recently added [Darknet] Search Products Shipping From or [Darknet] Search Products Shipping To search methods from a location entity.
Get PGP Key
Another significant addition to our Dark-Web search menu is [Darknet] Get PGP Key. Run from a darknet forum user entity, this query will return the PGP key connected to a given user - data which can be absolutely crucial in linking real world identities to profiles on the Dark Web.
Get Bitcoin Wallet Mentions
Also introduced last month, the [Darknet] Get Bitcoin Wallet Mentions query allows you scour our entire Dark-Web domain for any instance where a specified wallet address crops up. This is a very effective search method since addresses are often posted in forums and marketplaces to enable transactions, and can directly link accounts to activities.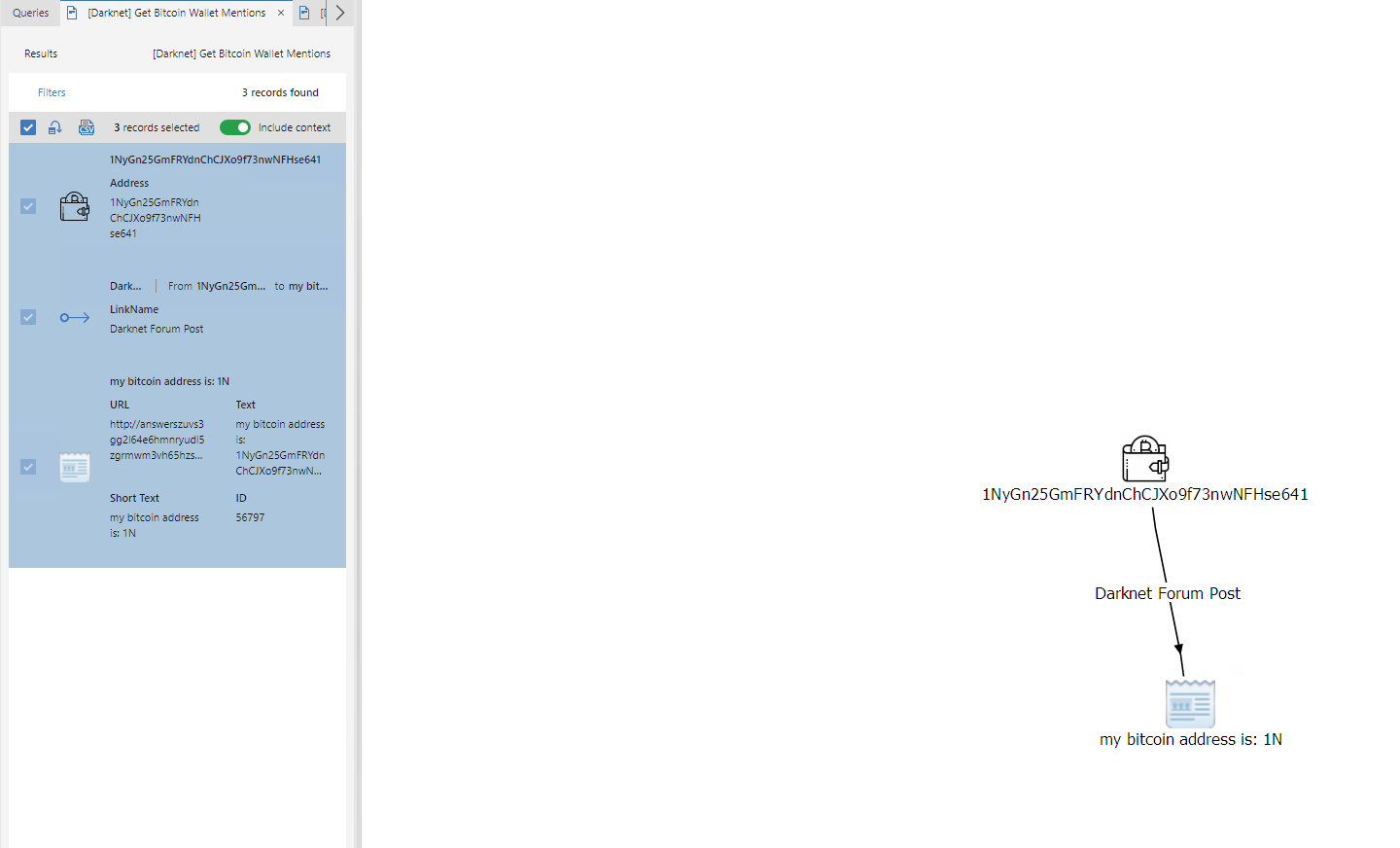 Global Updates
In April we also made a number of improvements to the overall user experience of SL Professional for i2. These tweaks take a variety of forms from consolidating current product features as well as additions to give users greater flexibility.
For example, we have added extra fields to [VK] Get Details, such as religion and language proficiency. Meanwhile, [Facebook] Get Check-Ins now shows the number of check-ins in a specific place directly connected to a selected link. Gives greater usability through making more detail quickly accessible.

And that brings April's updates to a close. We're sure these new features will be helpful in your work and hope you put them to good use! If you would like to know more about any Social Links product or have any questions, just get in touch. Follow the link below to fill out a quick contact form after which a product manager will be in touch to organize a personal product demo.