Social Links Product Updates, Q3 2023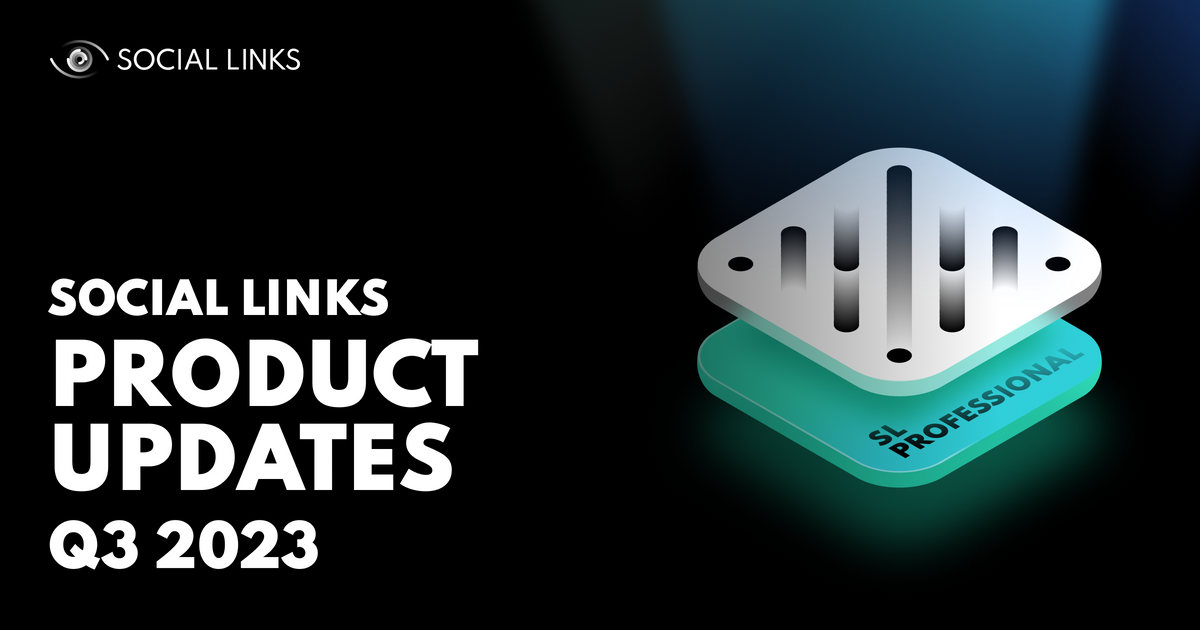 Another quarter has gone, so it's time for us to update you on all that's been added, improved, and fine-tuned with SL Professional over the preceding few months. And the last quarter was a big one, with many exciting new capabilities coming to the solution.
We've added two entirely new sources—PayPal, and OnlyFans—both of which come with a whole set of transforms to extract the specific data you need. We've also constructed some new sets allowing users to run multiple transforms with a single click. So, let's take a look…
PayPal
PayPal remains a hugely popular online payment method and has an enormous userbase. We're introducing our PayPal functionality with two extremely useful transforms:
[PayPal] Get Profile
This works from an alias with a username input and will return the user's name and profile picture.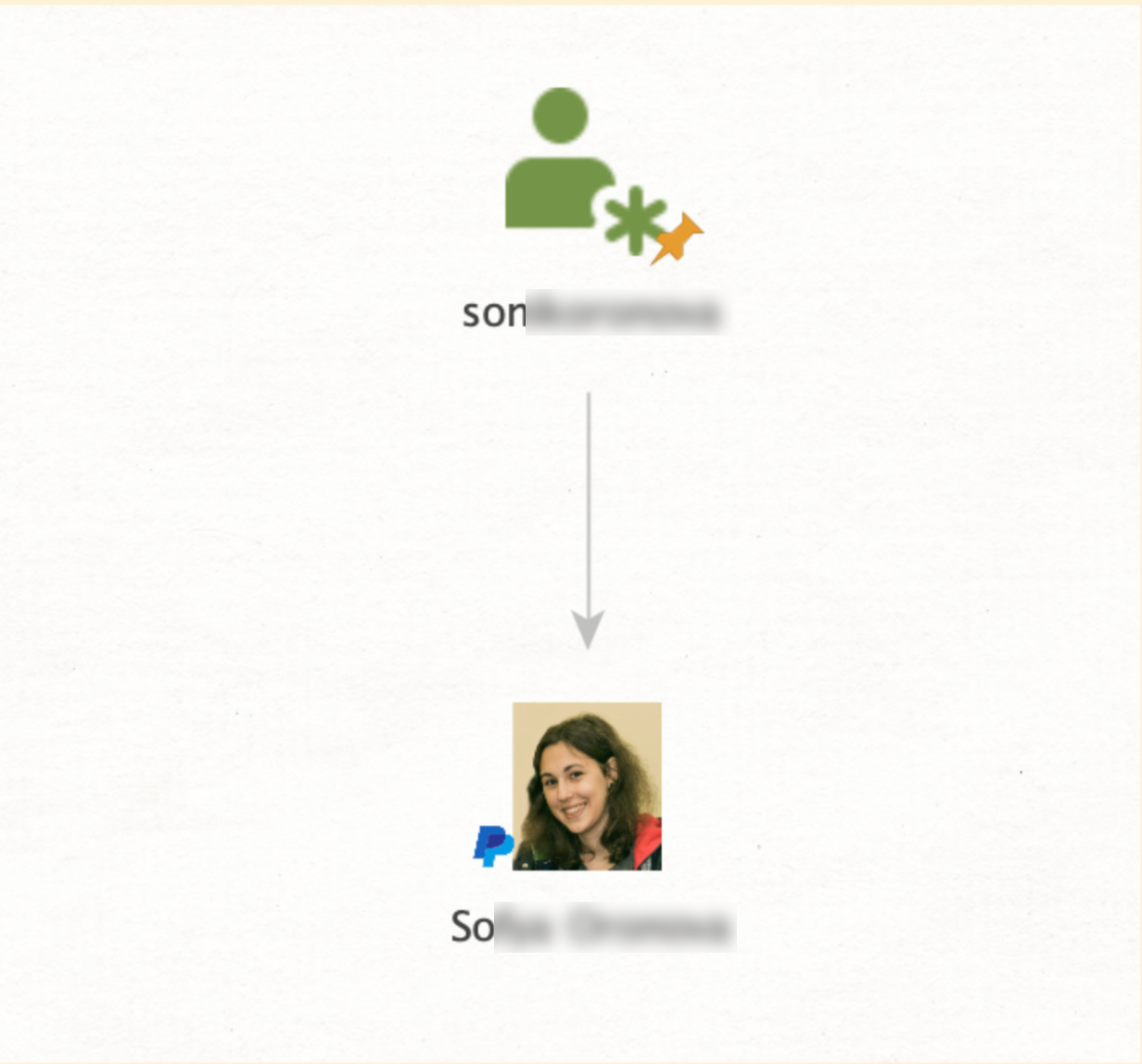 [PayPal] Check Profile Exists
Run from an email entity; this transform tells you whether there's an account connected to the email in question. And soon, it will also return significant telephone number information—the entire country prefix plus the last four digits.
OnlyFans
This is a platform where users sell their photos—predominantly adult content. We've introduced some essential transforms for this source:
[OnlyFans] Get Profile & [OnlyFans] Get Details
When run in succession from an alias entity with an inputted username, these transforms will return the user's name, profile picture, description, and connected links.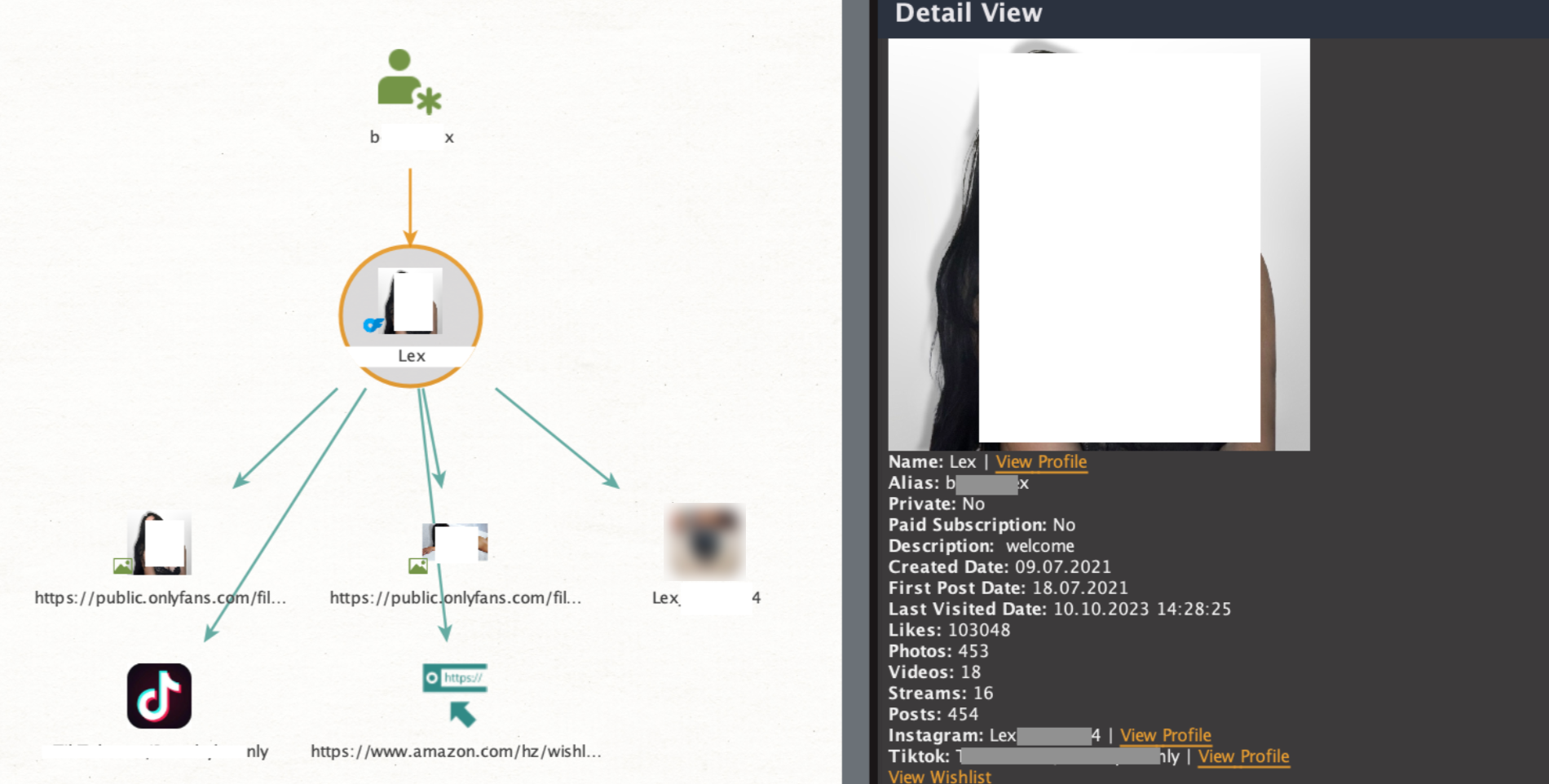 [OnlyFans] Get Posts
This works from an OnlyFans profile and will retrieve all the publicly available posts on the user's page.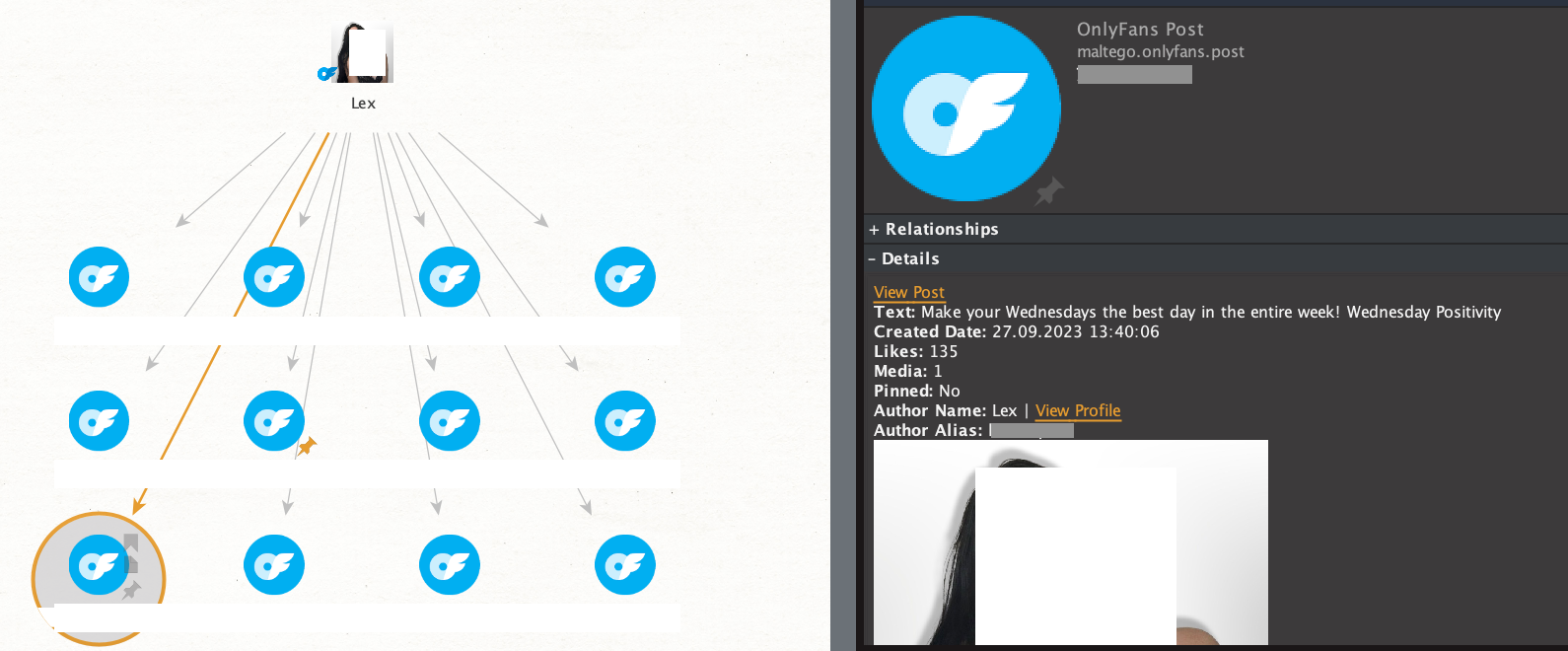 Sets
We know that one of the main reasons you use SL Professional is that it helps you save a load of time. We try to automate processes as much as possible so that you can focus on actual investigation work instead of data harvesting. And Sets is another leap forward in that direction.
Sets are groups of transforms that are commonly run together or have a similar use case. You can use them to run multiple transforms with a single click instead of selecting and running them one by one—bulk searching, if you like. So, we have constructed some in-built sets that we recommend running from particular entities.
The following sets can be located in Maltego by opening the transform menu from the entity in question and then selecting the Social Links Professional directory.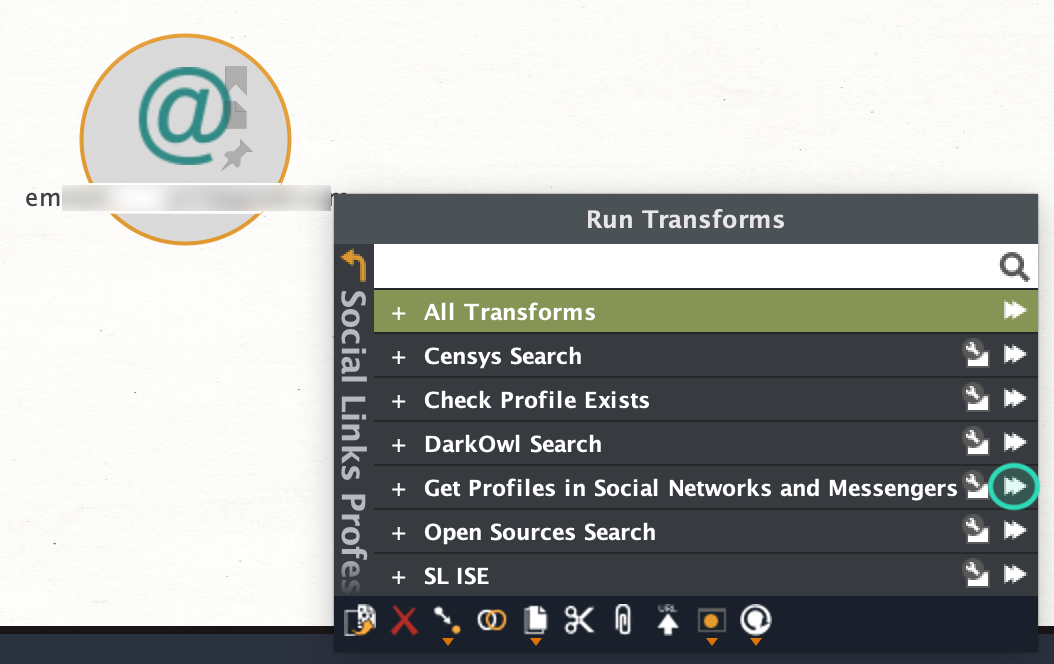 From an Email, Phone Number, or Alias Entity
Get Profiles in Social Networks and Messengers. This set will return the exact profiles connected to a given email address, phone number, or username. We advise applying this set before launching into a broad search in other sources, as the transforms within are those that are most likely ones to provide you with the results you need.
💡
Highly recommended by our Product Manager Sonya Oronova. Give it a go—we really think you'll appreciate it!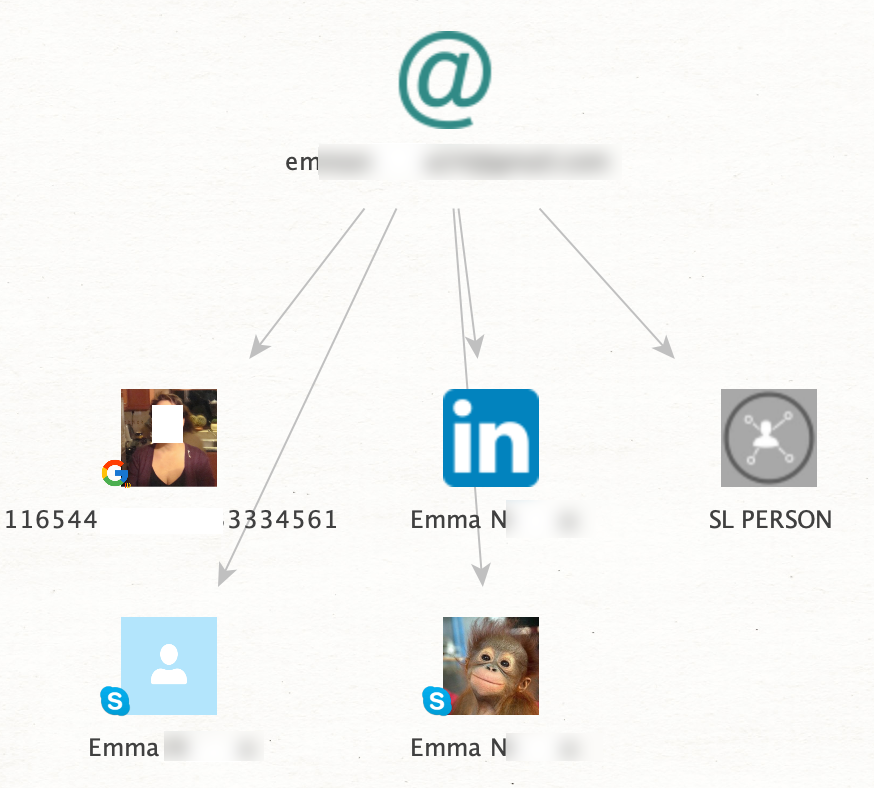 From an Entity with a Name and a Picture
Search in Other Networks. This can be run from any entity that contains both a name and a picture, such as profiles from LinkedIn, Telegram, a Google ID, as well as a Search Profiles by Face entity when a username/name and photo URL have been inputted.
It first runs the name/username search, then selects profiles that best match the initial picture using our facial recognition model, and can often retrieve all of your subject's profiles in a single click. And! It already works from profiles of the new sources mentioned above—Paypal and OnlyFans.
💡
Highly recommended. This set is a favorite among our customers. Try running it—you won't be disappointed.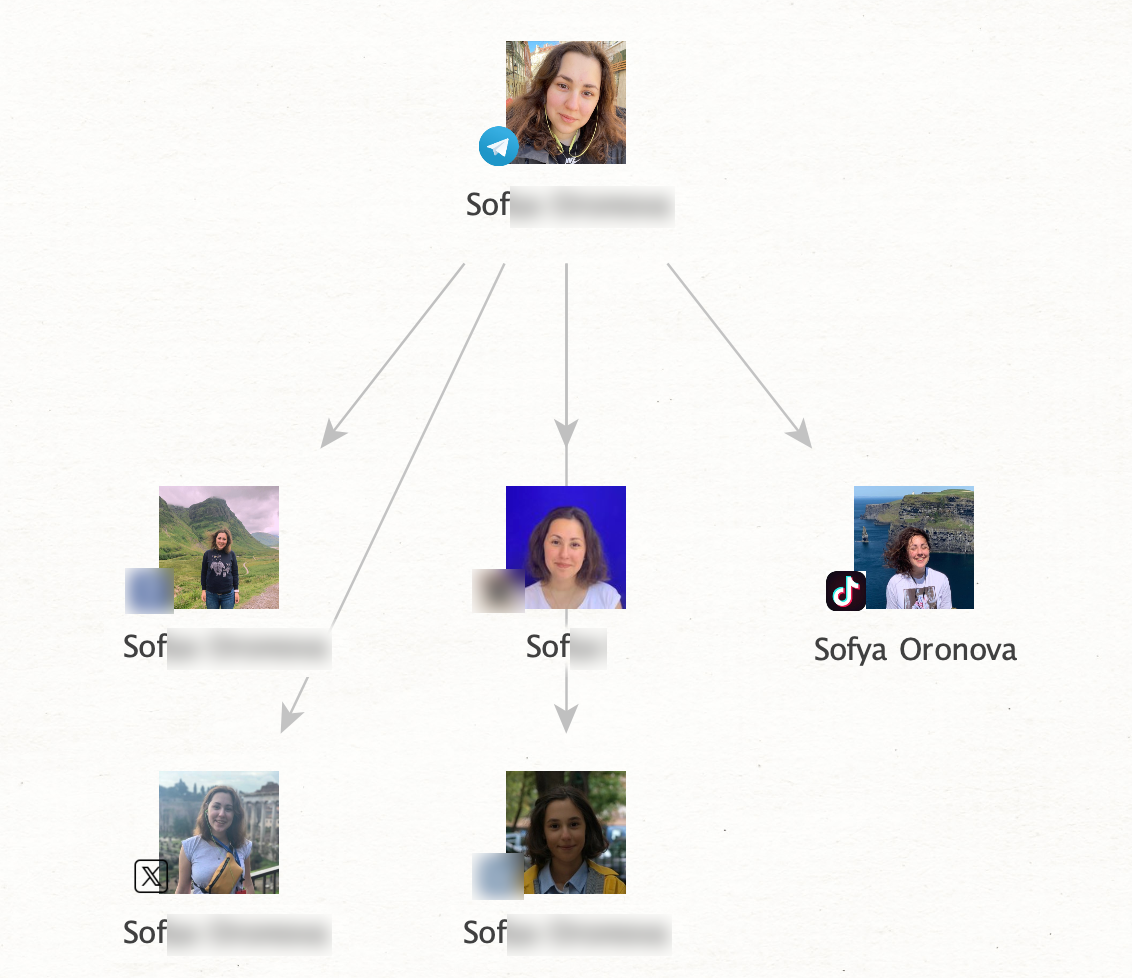 From a Person Entity
Search in Major Networks & Search in Niche Networks. These sets offer a slightly broader search, but one that can be extremely useful. Run from a person entity; it will return all profiles containing the specified name.
From an Email or Phone Number Entity
Check Profile Exists. This set can help you:
Check whether an account connected to a given email address or phone number exists on a particular platform. This can motivate you to search harder (since you know there is something to find), and in some cases, it can even provide grounds for subpoenaing the platform.
Compare masked emails and phone numbers with unmasked ones to determine whether they belong to the same person.
Make an educated guess based on a masked email. For example, if you can see that the email is jo***e5@gmail.com and already know that the owner's name is John Doe, it might be worth a try to investigate the johndoe5@gmail.com email.
💡
There is also a set for running All Transforms from an entity at once, but bear in mind that this literally contains all the methods that Social Links has created, some of which may not be relevant to your use case at all. So, we recommend using sets in a way that can refine your searches rather than muddy them.
And there's more…
This has been a bit of a bumper quarter. On top of everything mentioned above, there are several other super handy additions that we can't detail in this post. These other new features of interest include:
Many changes around the functionality of a trendy social media platform include an advanced search for the network, transforms for searching by hashtag and sorting posts by most recent or most popular.
Transforms for a newly added marketplace, whereby you can see what a particular user is selling.
Updates to our YouTube functionality.
💡
If you'd like to learn more about any of the features mentioned above, or want to hear about what we have planned for the next quarter, please follow the relevant contact below:
- For existing customers: customer.success@sociallinks.io
- For new customers: sales@sociallinks.io
---
And that wraps up our SL Professional product updates for the third quarter. We hope you use these in your work and experience the benefits we designed to bring you. Remember that many of the features mentioned above are requested by our customers. Feedback is always welcome—let us know what you'd like to see, and we'll try to deliver!