The OSINT Article Treasury: Top Reads from Q3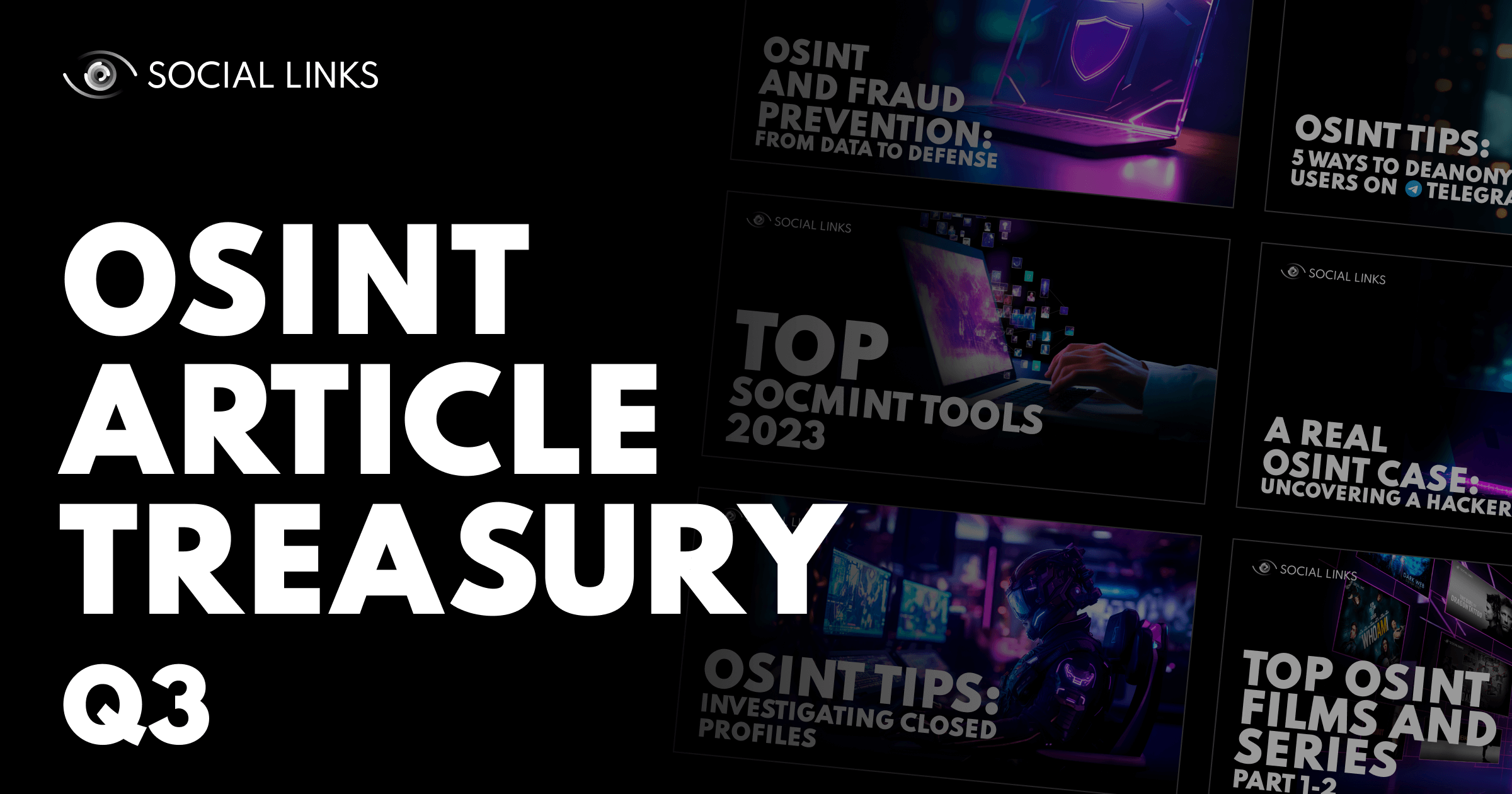 Routine is a needed component of progressive work, but sometimes it prevents great discoveries. Hence, fresh ideas are a must-have to think outside the box and find new ways of meeting challenges (especially unexpected ones). And we brought you some.
In this update, we compiled our top OSINT articles with real-world tips on strengthening your research and resolving cases faster. Find out how to choose the SOCMINT tool specifically for your needs, learn ways to prevent fraud, discover working methods to deanonymize suspects on Telegram, and more. And remember to take a break with our OSINT-related films.
So, let's dive in!
Sooner or later all the secret becomes clear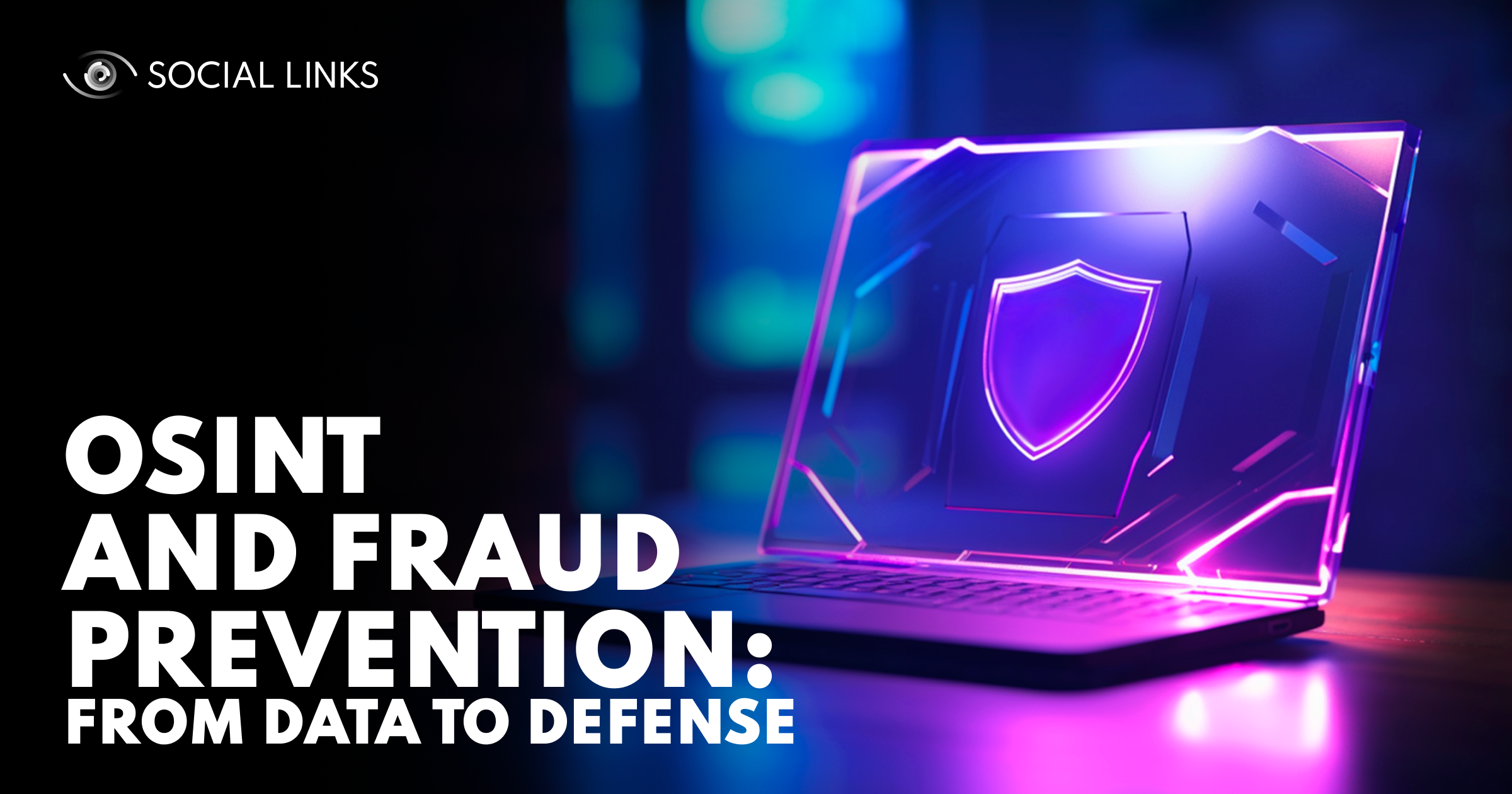 Money talks. And while it's comforting to imagine everyone following the rules, the reality is darker than expected. With current technological progress, illicit gains are undergoing a rapid change. AI developments and differences in global banking systems are fueling novel ways for threat actors to steal the hard-earned money of people and businesses.
In this article, we reveal the current state of fraud and its effects in a post-COVID world. We dive into challenges security experts face daily and uncover how OSINT can significantly reinforce investigations and shed light on fraudulent activity.
Pick the one that suits you better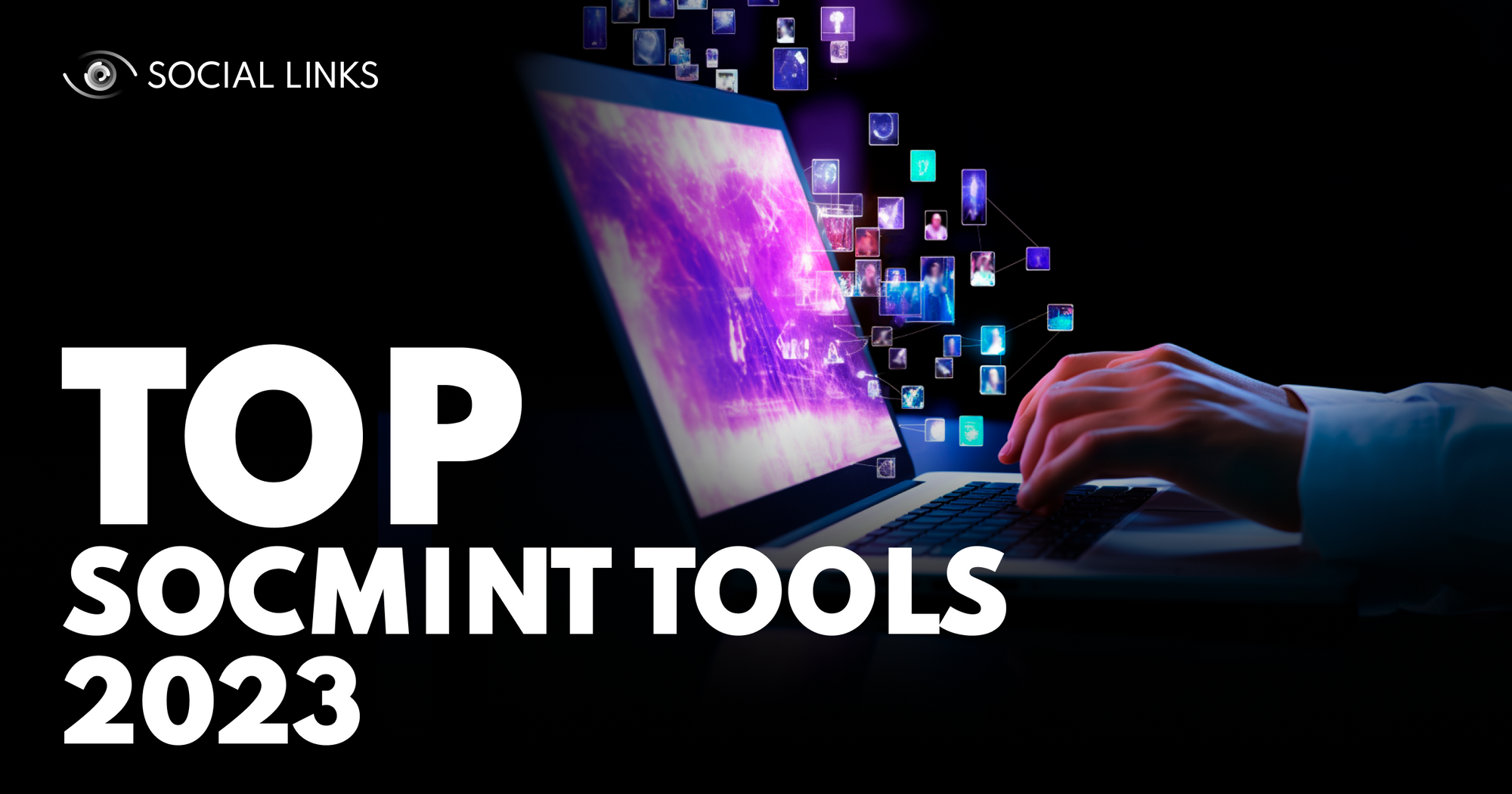 Social media investigations involve checking hundreds (sometimes thousands) of posts, which is extremely time-consuming to do manually. SOCMINT tools exist to streamline and simplify the research process. But the choice is so diverse. So, choosing the right solution can mean the difference between solving a case and wasting precious time.
In our article, we present eight SOCMINT tools that can take your investigations to the next level. As a bonus, we highlight real open-source intelligence use cases each solution resolves. No time to explain—read and find your OSINT wand.
Our tips = "Open Sesame" for private accounts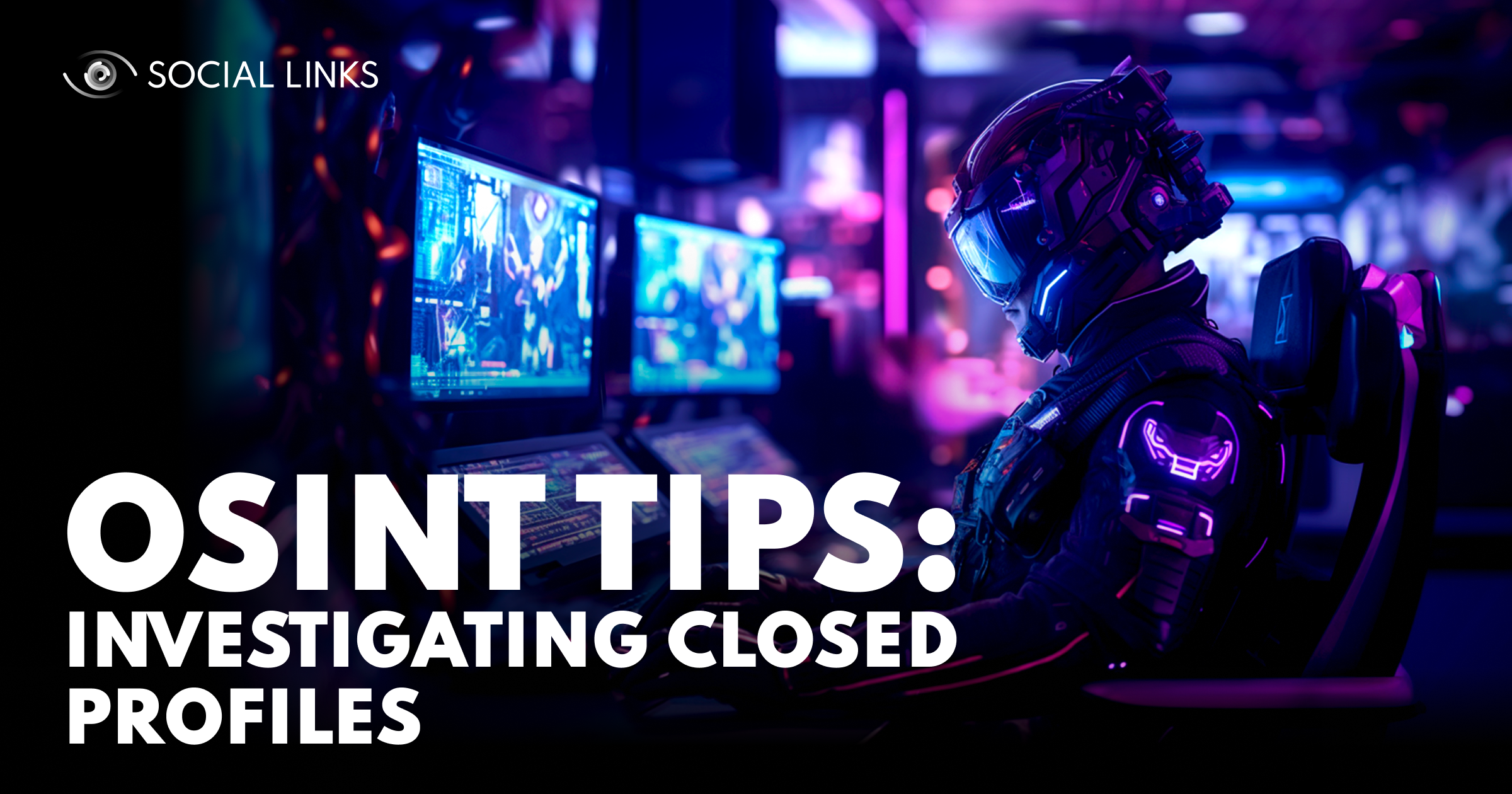 Say you're in the middle of an investigation, and things are going well. You have a suspect, and you found their social media account, only to click and see that the criminal is using a private profile. Such cases can stop an inquiry right in its tracks. So, many investigators are looking for ways to overcome obstacles like these and continue their research.
Good news! This article presents five helpful OSINT tips to investigate closed profiles. We cover a range of ways to keep the inquiry going and give practical examples to demonstrate how each tip works.
Find out how to get on the track of criminals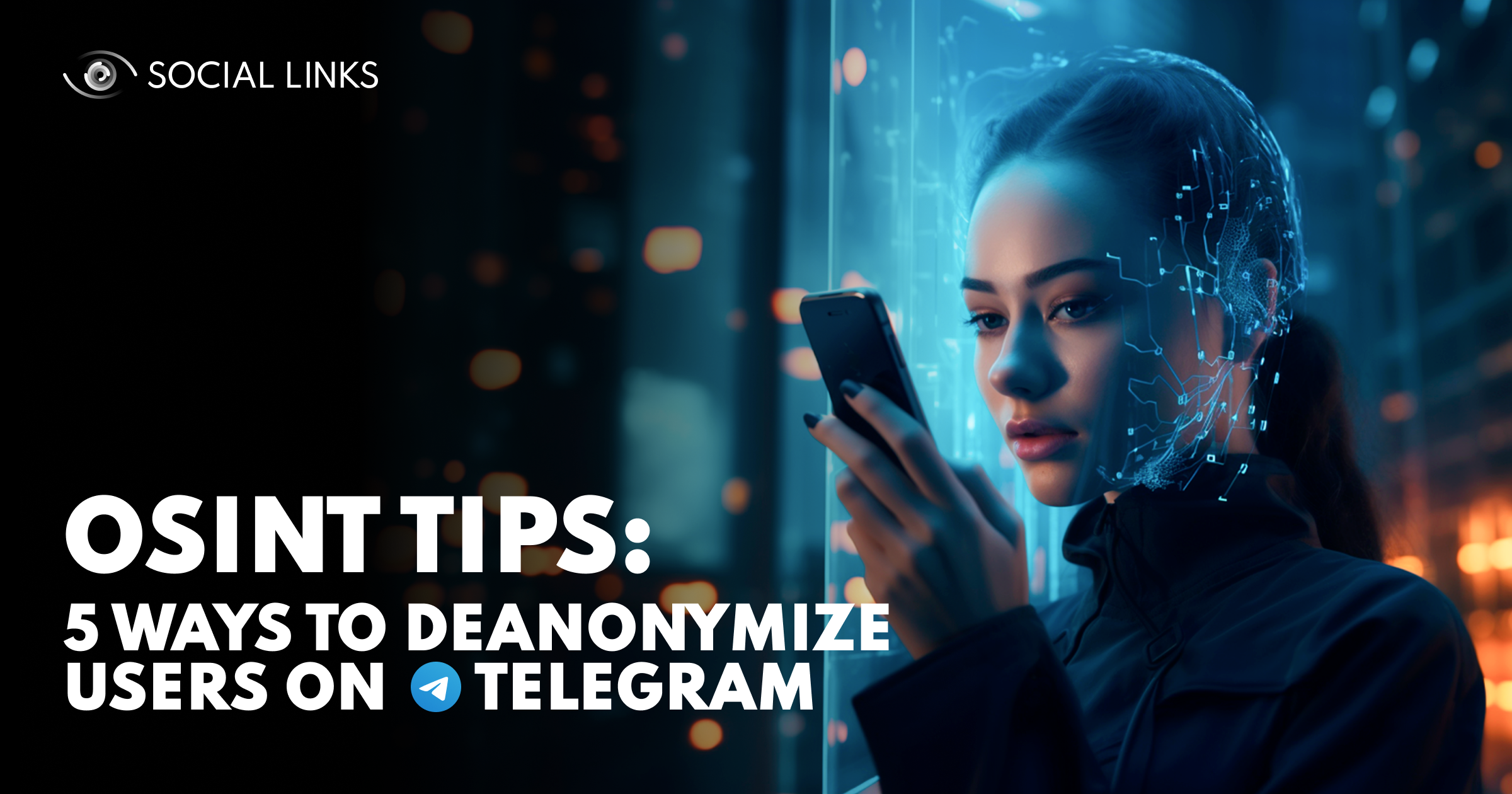 Telegram has blown up recently as the go-to messenger for those who value their privacy. Sadly, the security and free-speech policies of the company have also made the platform a hub of extremism and fraud. With so much criminal activity, Telegram presents a valuable source for open-source intelligence investigators.
In our article, we share five proven OSINT tips and techniques to conduct in-depth investigations on Telegram. See how to deanonymize threat actors from a simple thing such as a username or photo.
Step-by-step breakdown of an actual investigation process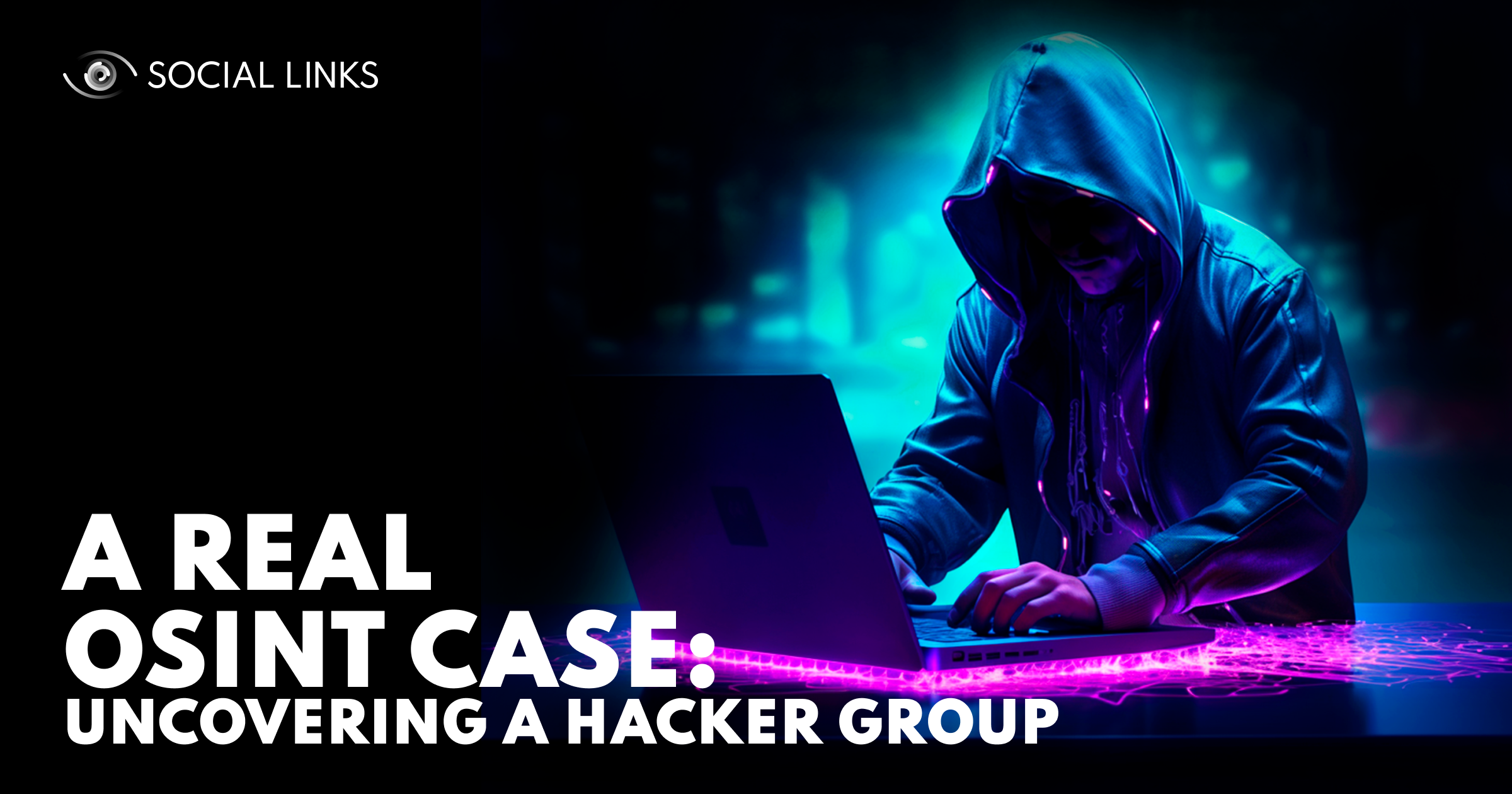 We share tips and show how OSINT can bring value to many investigations. How about we present an actual case conducted by one of our experts? Imagine that a simple phishing email everyone could receive reveals a whole group of cybercriminals stealing personal information and selling it to whoever is willing to pay for it.
Sounds like fantastic? No, it's just an everyday reality everyone could face. Find out how Social Links investigator shows how to tear the masks of anonymity from the faces of cyber criminals.
Top OSINT Films and Series
What are you watching this weekend?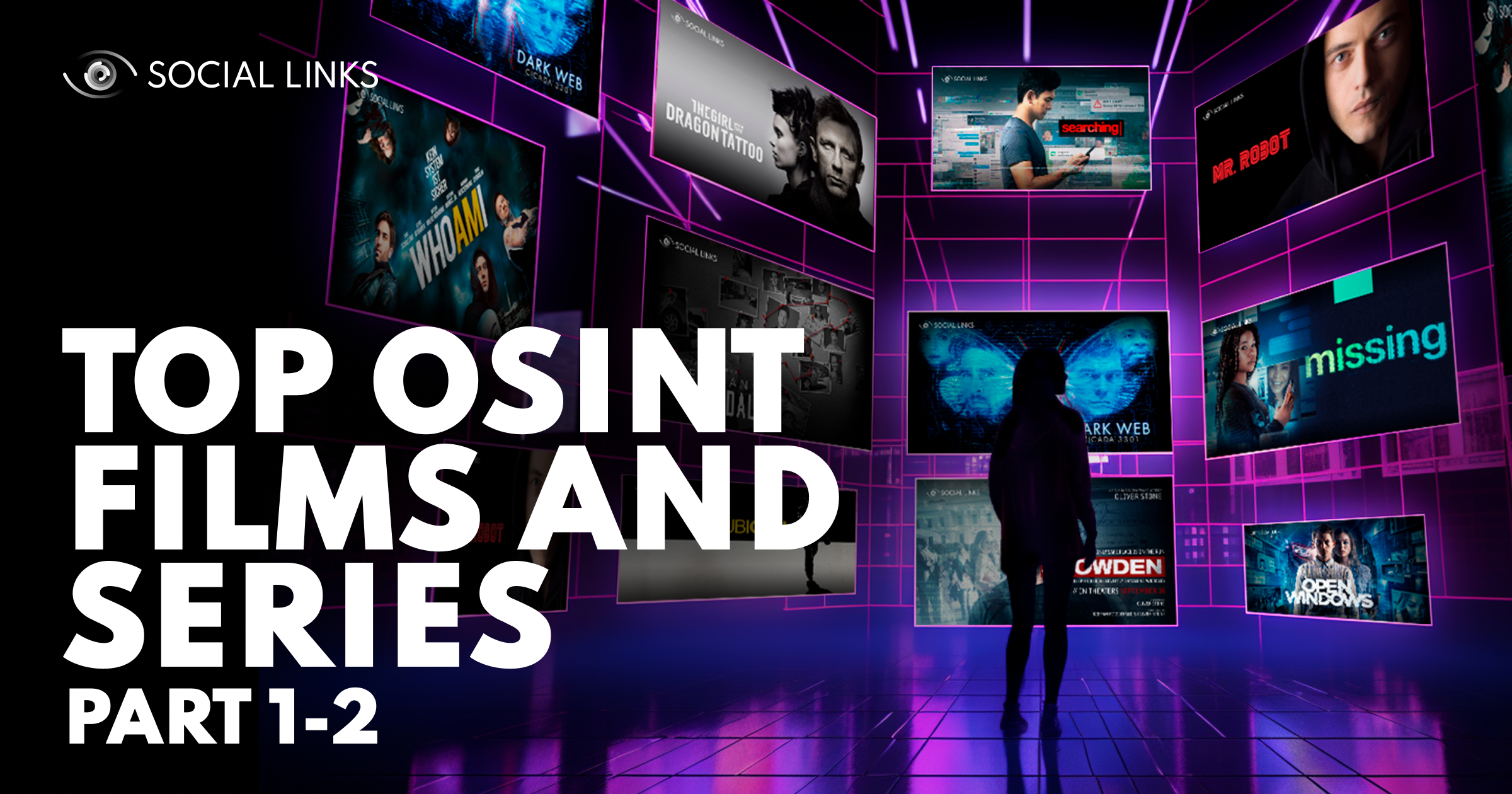 OSINT investigations are like a sandbox where creativity gives experts a decided edge. Reading about cases is undoubtedly valuable, but there are plenty of other ways to get inspired. Documentaries and movies can easily give experts the spark to trigger a "Eureka" moment at the most crucial time in an inquiry.
Our two-chapter article presents ten documentaries and ten fiction pieces (movies and series) to give you non-obvious insights for future research. As a bonus, we highlight the core OSINT value of each of our picks. So be sure you'll find a few ideas to enrich your investigations and apply new ways for complicated cases.
                  or
---
We always aim to make our OSINT articles as understandable and valuable as possible, so we hope you enjoyed the materials. If you want to know more about OSINT techniques to boost your investigation and expand your research, leave us a request. We'll set a personalized session and answer all burning questions to help you solve cases faster and more efficiently.