Social Links Supercharges Dark Web Functionality with DarkOwl Partnership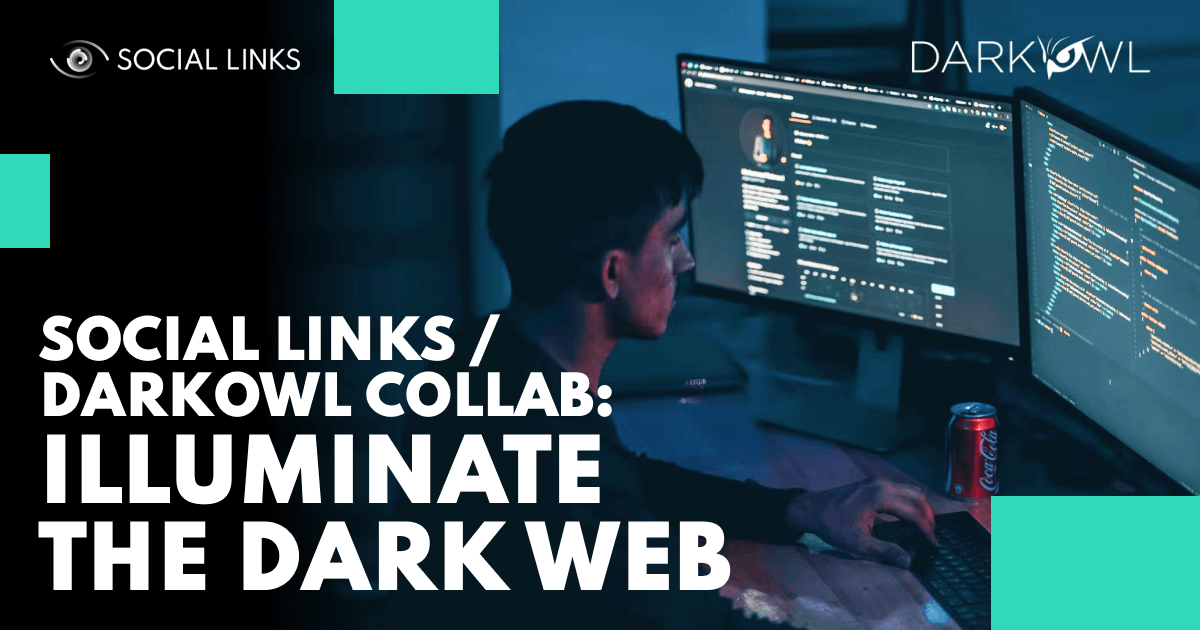 Today, it's perhaps common knowledge that a large proportion of nefarious online activities are taking place on the Dark Web. So, for investigators, this is a domain of the datasphere which deserves a lot of attention. The trouble is, darknet platforms often require authentication to be viewed and gathering data anonymously is fraught with difficulty.
Providing analysts with the ability to gather Dark-Web data anonymously has been a longstanding aspect of what we do, but a new partnership is set to take the darknet capabilities of Social Links solutions into the stratosphere. We are happy to announce a collaboration with the industry-leading Dark-Web data provider DarkOwl.
About DarkOwl
Since 2016, DarkOwl has specialized in data collection from Dark-Web and related sources such as Tor, I2P, chat platforms, ransomware blogs, gaming message archives, paste-sites, and darknet marketplaces. Now operating at the very forefront of their sphere, the provider allows users to gain insights into these high-risk areas of digital activity, including emerging darknets and forums that require authenticated access. Whatsmore, the DarkOwl platform collects and stores data in near real time, allowing darknet sites that frequently change location and availability to be continually queried in a safe and secure manner.
Our Partnership
DarkOwl CEO Mark Turnage has recently commented on the new business partnership.  "Social Links has made it clear that they are committed to offering next generation OSINT tools, which requires identifying and staying ahead of where emerging threats exist in the digital landscape."
"Our approach to Dark-Web data collection is to make sure we have extensive and adaptive coverage of where threat activity is happening, and that we consistently deliver that data to our clients with feeds that are updated in near real-time" he added.  
Social Links' CEO, Andrew Kulikov, has also released a statement reiterating the company's commitment to strategically expanding their data sources so their customers can enjoy access to an advanced suite of OSINT tools that cover the widest possible range of investigative use cases:
"We have always strived to provide our clients with the most complete and qualitative data," said Kulikov. "And with DarkOwl being a market leader in data analysis for the Dark Web and Deep Web, I am happy to announce our decision to partner with the provider as our main darknet data supplier. DarkOwls' data will let all Social Links users take investigations to a new level, while greatly widening options for darknet and blockchain deanonymization."
---
💡
If you'd like to find out more about how our OSINT tools can anonymously unlock various corners of the Dark Web, get in touch. Simply fill out the quick contact via the link below and we'll get back to you quickly to arrange a demonstration of our products.