[Free Webinar] OSINT & AI: Advanced Analysis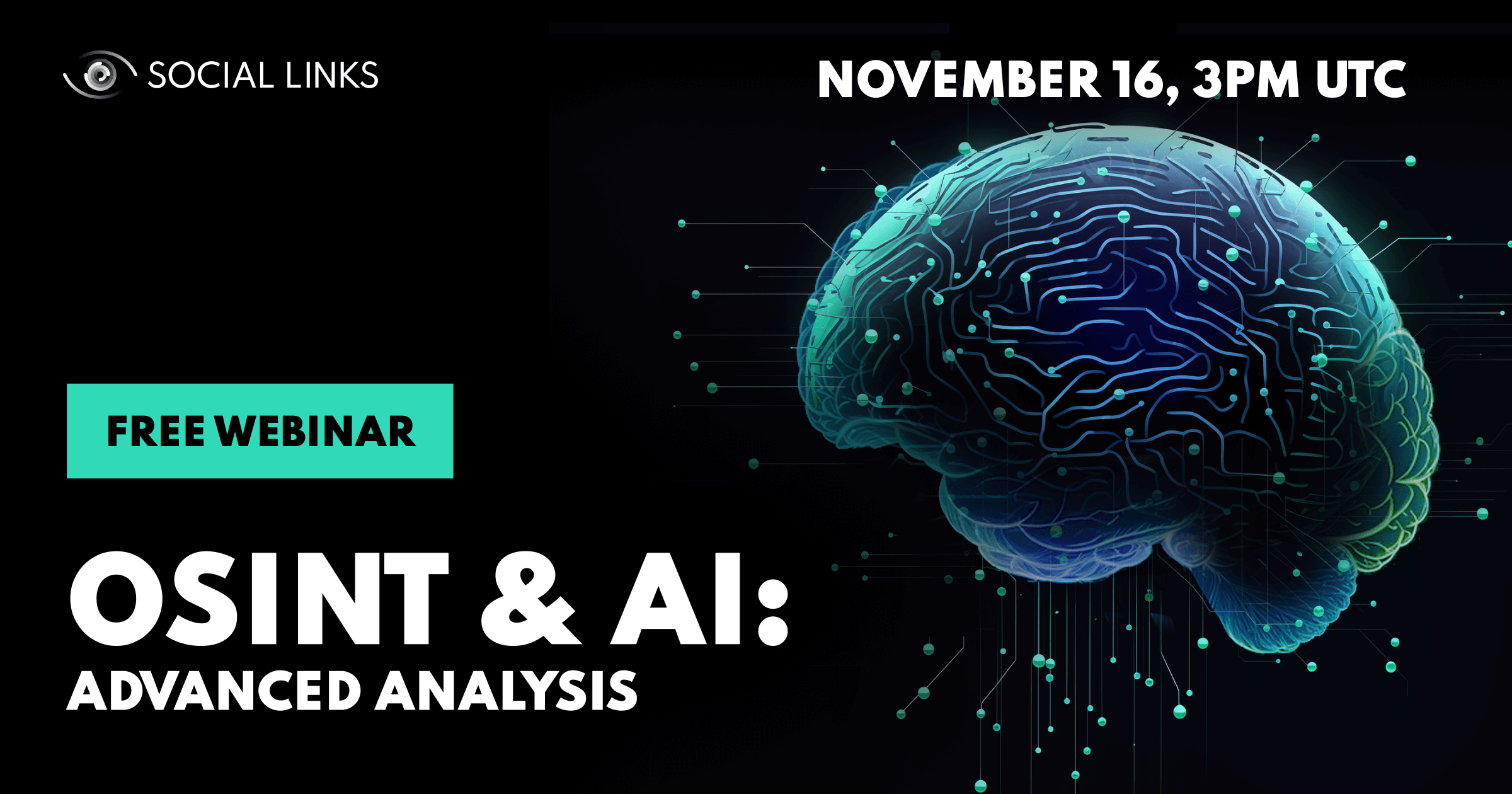 The explosion of generative AI has sure made a splash, with organizations across multiple spheres scrambling to put this burgeoning technology to good use. And the OSINT industry has likewise embraced these advances, opening up new possibilities in the world of data analysis and making a massive difference in all kinds of applications.
Embark on the next chapter in our exploration of the power of AI in OSINT processes. Moving beyond the basics, this webinar will focus on some advanced OSINT techniques that leverage specialized AI-driven tools within SL Professional, as well as some of the ethical considerations relating to using machine learning in the discipline.
Join us on November 16, at 3pm UTC, for the webinar: OSINT & AI: Advanced Analysis. Don't miss this unique opportunity to get free, accessible, expert advice!
Speakers
Gary Ruddell, Independent Cyber Threat Intelligence Professional
Ivan Kravtsov, Senior OSINT Analyst at Social Links
Agenda
Understanding Sentiment, Making Predictions. A look at the evolution of sentiment analysis techniques in OSINT, how it's moving towards ever more effective forms of predictive modeling, and the challenges and benefits this presents.
Incorporating AI into Incident Analysis. Exploring the synergy of AI and digital analytics tools and OSINT processes, including NLP and machine translation. This section will also look at some of the pitfalls that AI can bring to analysis work.
Case Studies and Real World Applications.
Highlighting the practical applications of AI integration and its outcomes with Gary Ruddell.
Showcasing successful AI-driven OSINT investigations across various spheres with Ivan Kravtsov.
SL Professional AI Toolkit. A guide to the suite of ML-driven tools available through SL Professional, and some tips and tricks for using these features to your best advantage.
Q&A. Your chance to ask the speakers any questions you may have.