[Free Webinar] Combating White-Collar Crime with OSINT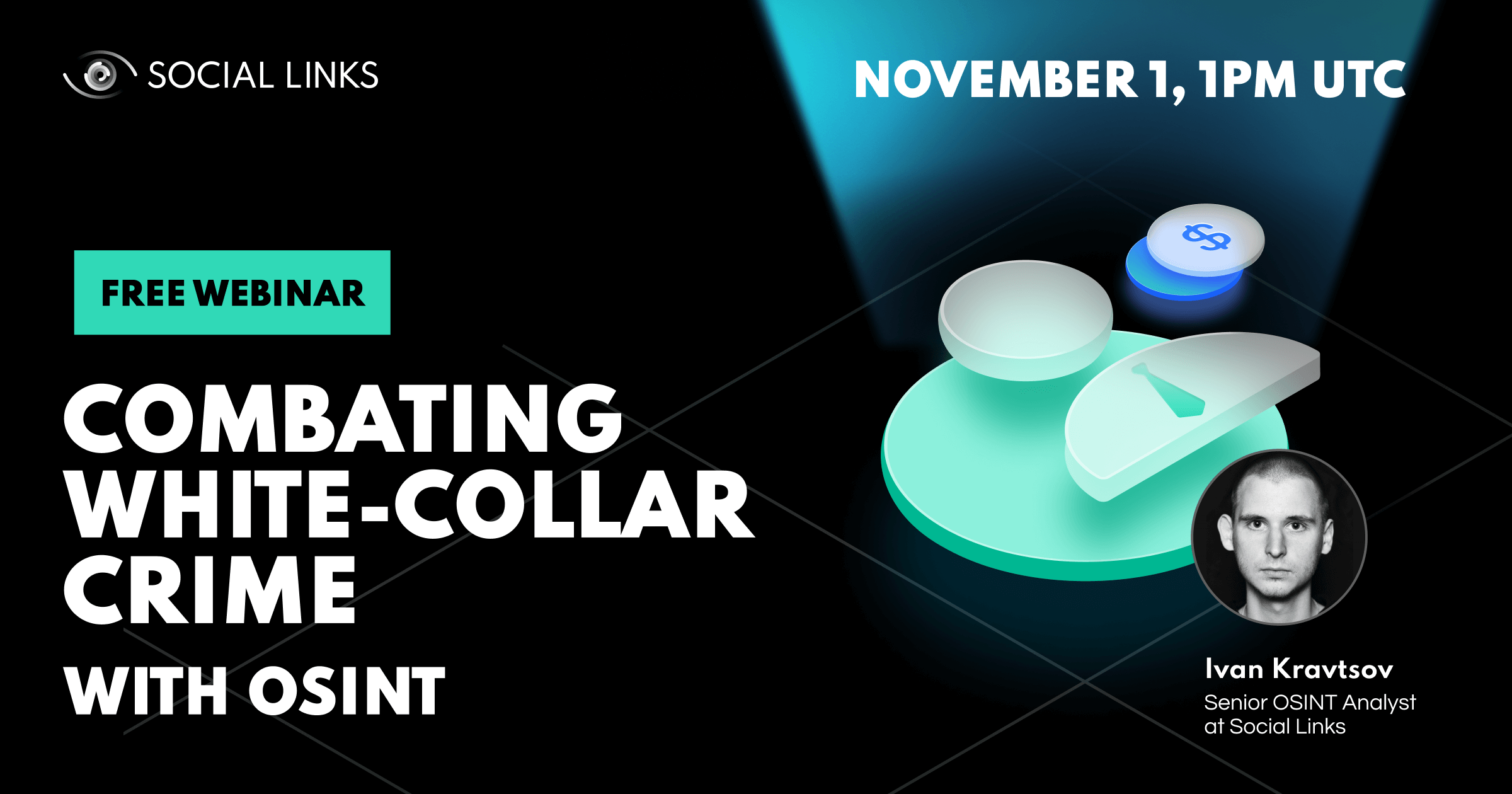 In the minefield of modern business, inadequate KYC and due diligence risk both financial and reputational damage on a disastrous scale. By dramatically strengthening these procedures, OSINT is becoming indispensable to the sphere, both in investigations and the screening of those we invite into our professional environments.
Join us on November 1, at 1pm UTC, for the free webinar: Combating White-Collar Crime with OSINT. Through practical examples and real case studies, this webinar will demonstrate the power of OSINT in conducting thorough background checks and investigating various corporate crimes, from fraud to corruption.
Agenda
Introduction. Learn about the importance of OSINT in the corporate world, and the risks associated with inadequate background checks and investigations.
Spotlight: High-Profile White-Collar Crime Cases. Refresh your memory about some of the most resonant corporate crime cases in modern history, from ENRON and Bernie Madoff to FTX.
OSINT Applications in Modern Corporate Investigations. Discover how OSINT is used to great effect in various white-collar crime cases, including intra-corporate fraud, corruption and embezzlement, stock manipulation, and "revolving doors."
In-Depth Background Checks for Due Diligence and KYC. Get some advice on the most effective tools and techniques for reliable screening, including transforms, frameworks, and noteworthy cases.
Demonstrations. See the practical application of some of the key techniques discussed in the webinar.
Q&A. Your chance to ask Ivan any questions you may have about corporate investigations or OSINT more broadly.
Speaker
Ivan Kravtsov, Senior OSINT Analyst at Social Links