[Free Webinar] OSINT and AI: A New Dawn of Data Analysis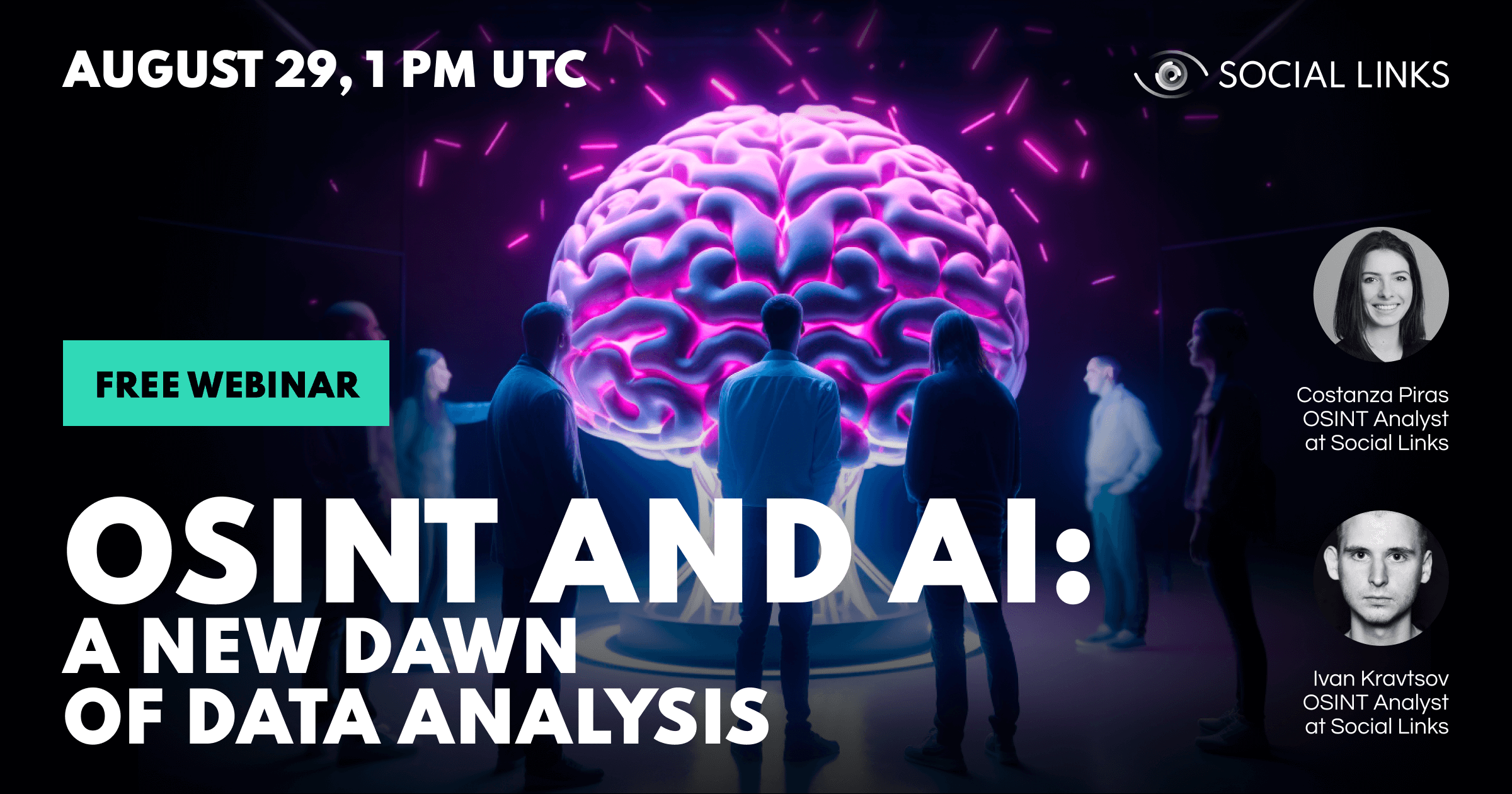 Advances in machine learning are opening new vistas for data extraction and analysis. As the AI market balloons, OSINT tools are becoming equipped with ever more advanced capabilities, from textual analysis features that can automatically determine sentiment to advanced threat intelligence systems, providing new levels of security.
Join us on August 29, at 1pm UTC for the free webinar OSINT and AI: A New Dawn of Data Analysis. Discover the power of AI in open-source intelligence work, spanning threat intelligence, sentiment analysis, entity profiling, and more. Through practical demonstrations, you can learn to master SL Professional's most bleeding-edge features.
Agenda
This free event will be led by two of our most experienced specialists, Ivan Kravtsov and Costanza Piras. Via clear in-product demonstrations, our co-hosts will illustrate the functions of select AI models available on SL Professional and how they can be applied to the user's best advantage. The webinar will have 6 sections:
Introduction. A discussion of AI's role in enhancing and automating OSINT processes, covering data extraction and analysis.
AI-Driven Entity Profiling. How ML algorithms can be leveraged to create comprehensive profiles of individuals, organizations, and events and uncover hidden connections.
Enhanced Sentiment Analysis. A look at sentiment analysis in OSINT, why it's important, and how AI is transforming the process through various automation options.
AI and Threat Intelligence. How AI can be harnessed to thoroughly map out the threat landscape, allowing stronger data security and faster incident response.
Case Studies. A showcase of successful AI-driven OSINT investigations covering various domains, emphasizing practical application and outcomes.
Q&A. Your chance to ask our specialist any questions you may have about SL Professional's AI features or OSINT in general.