OSINT: A Game-Changer for Private Investigators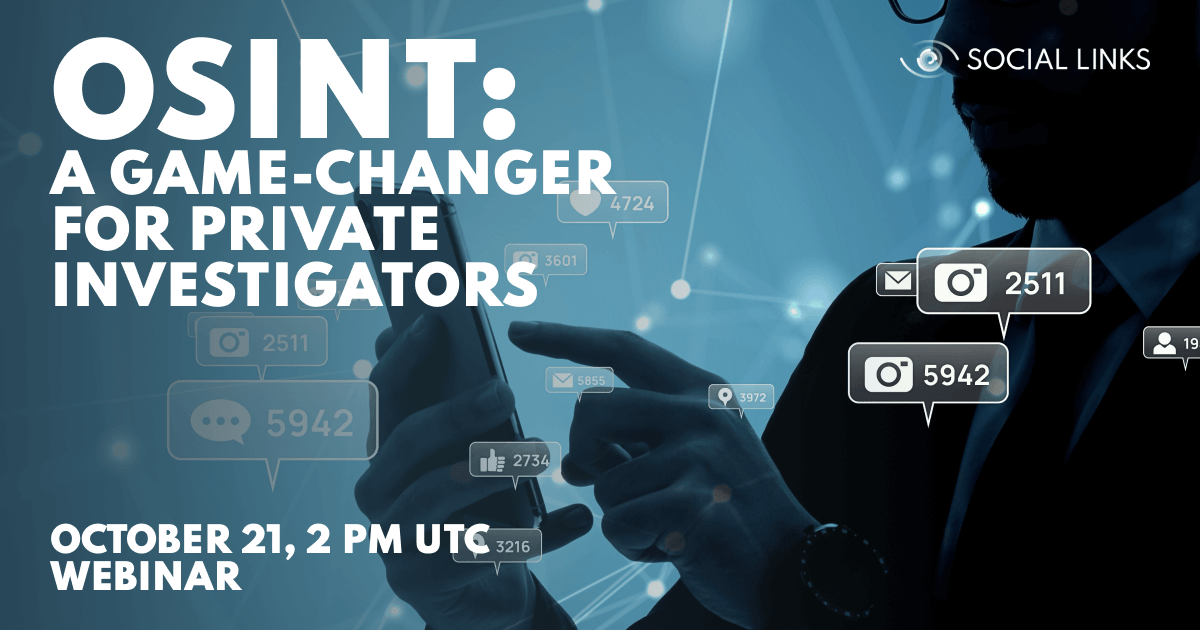 Private investigators have demanding work. From a single workstation, they need to accomplish tasks that once required an entire department.
Join us on Friday, October 21 at 2 p.m. UTC for the webinar OSINT: A GAME-CHANGER FOR PRIVATE INVESTIGATORS, and learn how SL Professional can transform the workflow of private investigators. We'll demonstrate how the tool's automated methods allow users to bypass huge amounts of manual work and draw from a wide range of sources. The approaches discussed will be crucial for verifying hypotheses and producing high-quality intelligence.
WEBINAR AGENDA
OSINT specialist Ivan Kravstov will be presenting a number of essential techniques that private investigators can harness to accomplish various investigative goals. The use cases focussed on will include:
Social media investigations
Background and contractor checks
Evidence collection
Asset tracing
Financial fraud
Due diligence
Reports
This webinar will be essential for private investigators and any OSINT professionals interested in streamlining processes and upping their case success rate.