OSINT and the Gaming Sphere Part #2: Extremism on Discord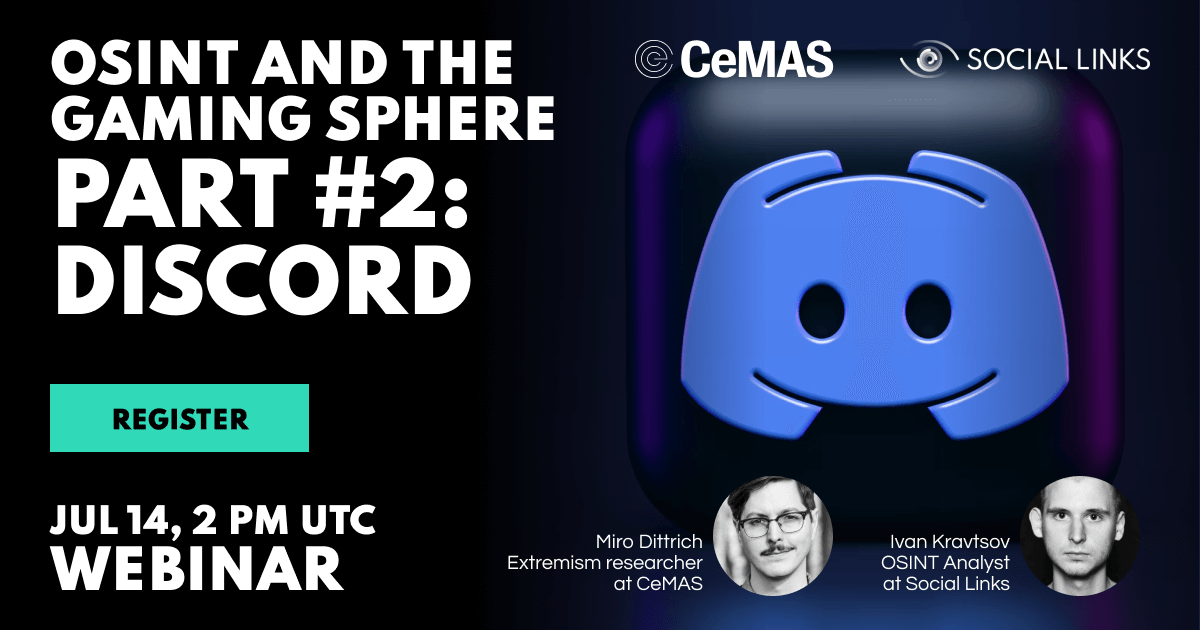 In May Social Links put on a webinar devoted to the effectiveness of Steam as an OSINT resource. Well, we have a superb sequel lined up for you! Continuing the theme of open-source intelligence and the gaming sphere, our next webinar will focus on combating extremism on Discord.
Join us on July 14, 2022 at 2 pm UTC for the webinar OSINT and the Gaming Sphere Part 2: Extremism on Discord, and learn the various ways in which OSINT can be harnessed to combat extremism and radicalization.
Why it is important
The rise of Discord has been pretty meteoric. In just four years between 2016 and 2020, the company's estimated revenue jumped from $5 million to a $3.5 billion valuation, and now has over 300 million registered users. Not bad.
Designed as a communication platform to help gamers converse during a session, Discord was initially the champion of gaming communities. Then in 2015, the platform gained notoriety as white supremacists used it to orchestrate the Charlottesville protests of the same year.
While the community format of Discord is great for like-minded people to discuss common interests, it is also unfortunately a place where impressionable youths can be radicalized. The battle to counteract extremism on the platform is real, difficult, and ongoing.
What we will be discussing
Social Links OSINT specialist Ivan Kravtsov will be joined by our special guest speaker Miro Dittrich, an expert on far-right propaganda, networking, and radicalization in digital spaces.
In the session, we'll be discussing how OSINT methods can successfully identify extremist or radical groups and individuals within Discord. Participants will learn how to trace a subject's activities and map out a full, detailed profile, including financial structures and internet presence on both the Dark and Surface Web. All cases will be conducted using our all-in-one solution SL Professional.
Register now and secure your seat!