Social Links and TechBiz Joint Webinar for the Latin American Region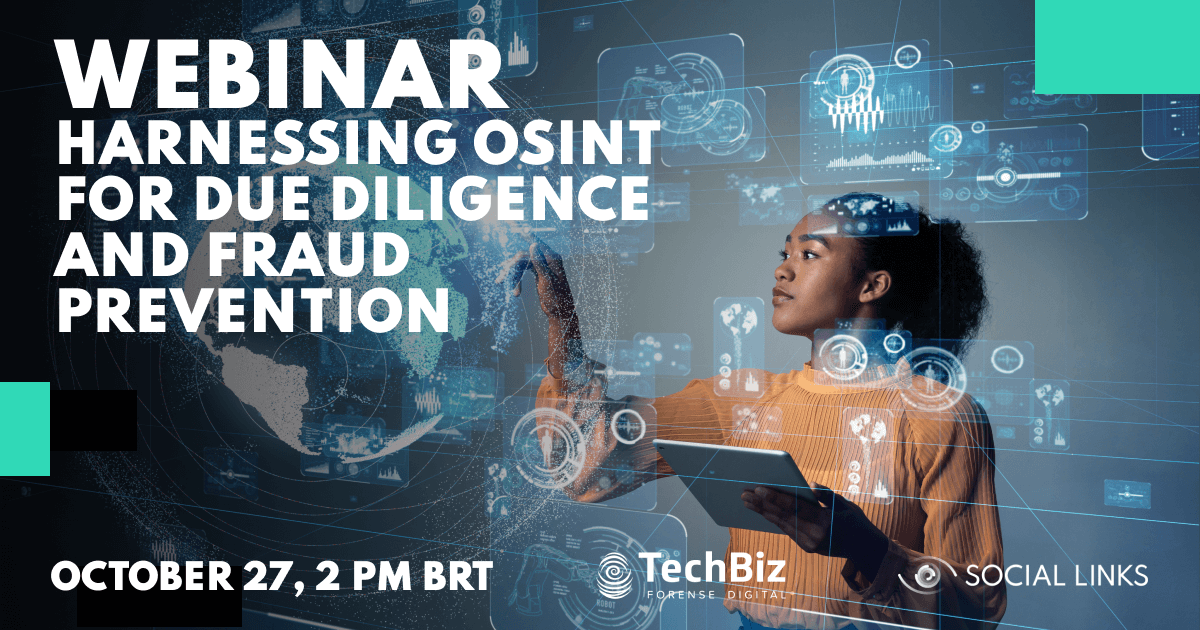 Great news for all our Portuguese-speaking friends!
Tomorrow, October 27, we're teaming up with our Latin American partners, TechBiz to deliver an entire webinar in Portuguese. The event is called 'Harnessing OSINT for Due Diligence and Fraud Prevention,' and will kick off at 2 pm Brasilia Standard Time.
Together, we'll be covering how modern open-source intelligence tools can transform the work of compliance, corporate security and finance departments, providing greater protection for the company at large.
Social Links OSINT specialist, Ivan Kravtsov, will showcase core link analysis methods for central corporate processes including market analysis and risk mitigation in transacting business deals. The demonstration will be conducted using TechBiz's OSINT solution SNAP.
And do remember that the whole webinar will be held in Portuguese!