Social Links at ISS World LatAm, 2023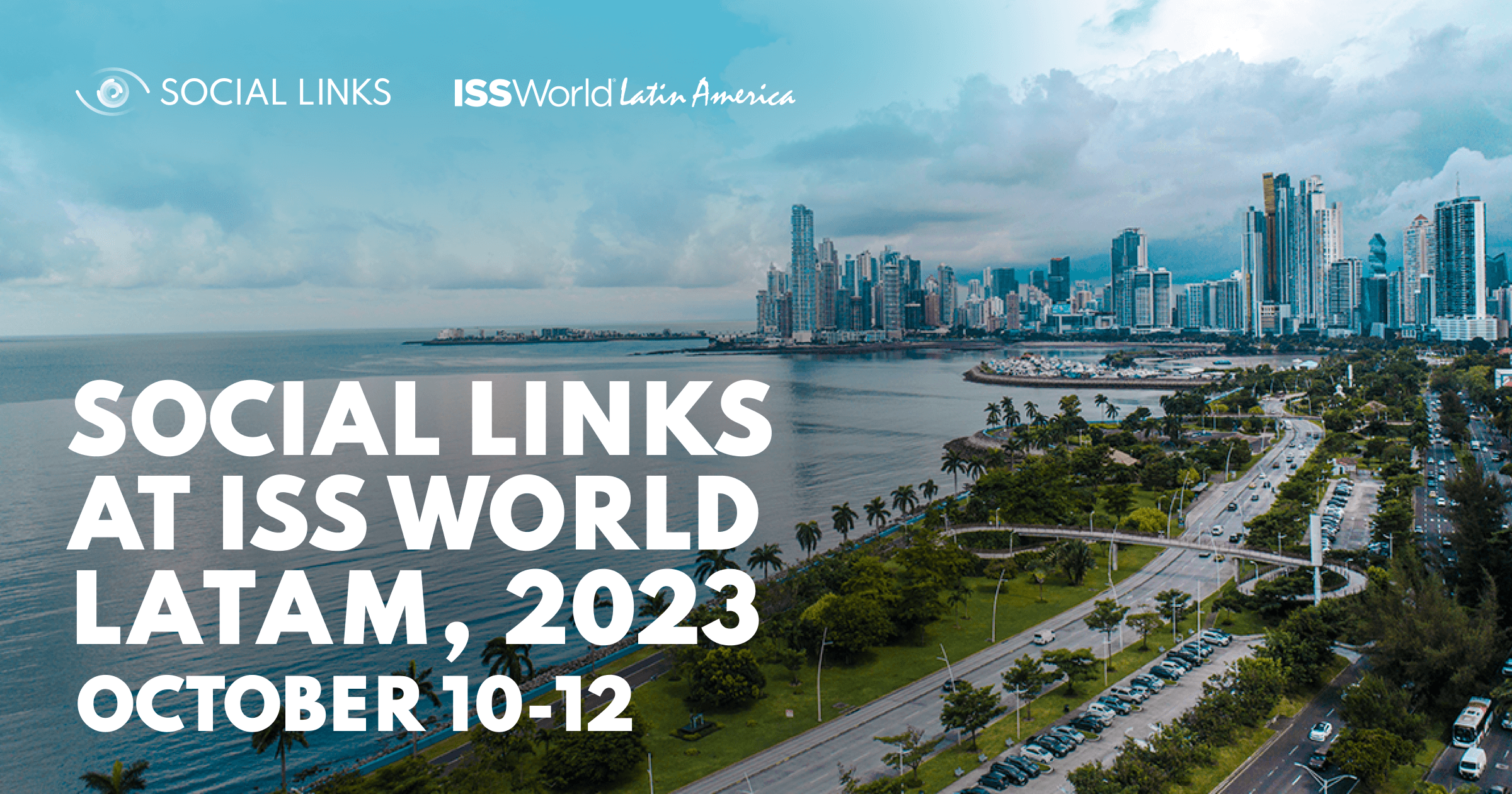 The next ISS World LatAm conference is almost upon us, and Social Links is very happy to be contributing once again. It would be great to see you all at this great event, which will be taking place in Panama City, October 10–12.
What We'll Be Discussing
This time round, we'll deliver one presentation geared towards government and law enforcement sectors and focusing on a specific OSINT case study.
Deanonymizing Extremist Groups on the Dark Web Using OSINT
Track 4, Wednesday, October 11, 4pm–5pm
Extremist groups and forums on the Dark Web are active platforms of radicalization, which can lead to acts of violence. This case study examines the darknet forum Dogolachan, which played an influential role in the tragic Suzanno Massacre in Brazil. We'll be looking at the specific OSINT tools and techniques used to deanonymize the forum's admins.
Speakers: Bruno Alonso, Social Links OSINT analyst; and Stella Gonzalez, Social Links LatAm Channel Director.
How to Find Us
We'll have a stall set up at table T2 for the entire duration of the conference, with representatives at hand at all hours of the day. If you would like to discuss our products, a potential collaboration, or just fancy a chat, don't hesitate to drop by!
See you there! 👋