Social Links at Milipol Paris, 2023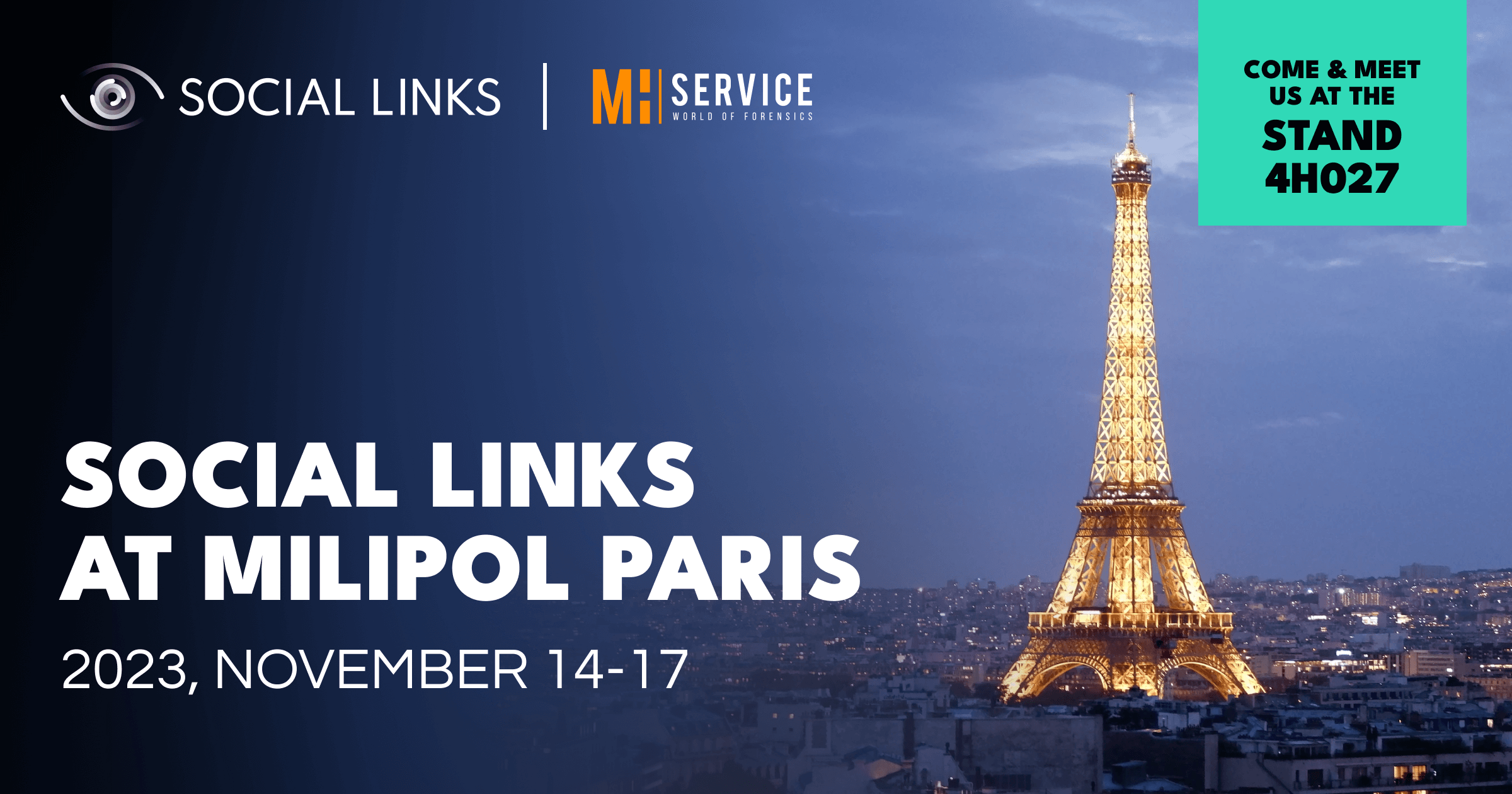 We're very excited to participate in this year's prestigious Milipol conference in Paris between November 14 and 17, 2023.
About the Event
Milipol is a significant event within France, centering on homeland security and safety, and organized under the patronage of the French Ministry of the Interior. It's a major state conference put on in partnership with the French National Police and Gendarmerie, the Civil Defense Service, French Customs, and Interpol.
Our Contribution
With our partner, mh Service, we share an exhibition stand where we'll give live demonstrations of our product SL Professional, throughout the conference. On top of this, on November 14 at 10am, Rob Billington, Channel Director Europe, and Bruno Alonso, OSINT Analyst, will deliver a workshop: 'The Cinderella of Modern Investigation: How to Deanonymize a Suspect with OSINT.'
The presentation will cover the evolution of OSINT up to the present day and what the future holds for the sphere. Then, we'll look at authentic cases with practical demonstrations:
Part 1: The Dogolachan Case. We discuss the notorious darknet forum Dogolachan, which played an influential role in the Suzanno Massacre tragedy in Brazil. In this study, we'll also showcase our specialist product extensions, the Darknet Pack and Telegram Pack.
Part 2: NLP Tools. We take a quick look at NLP analysis tools within SL Professional and how they can be applied in connection with the issue of illegal immigration.
Get Involved
We'd love to see you at our workshop and exhibition stand—4H027. Register for free on Milipol's official site.