Social Links at the India Cyber Security Summit, 2023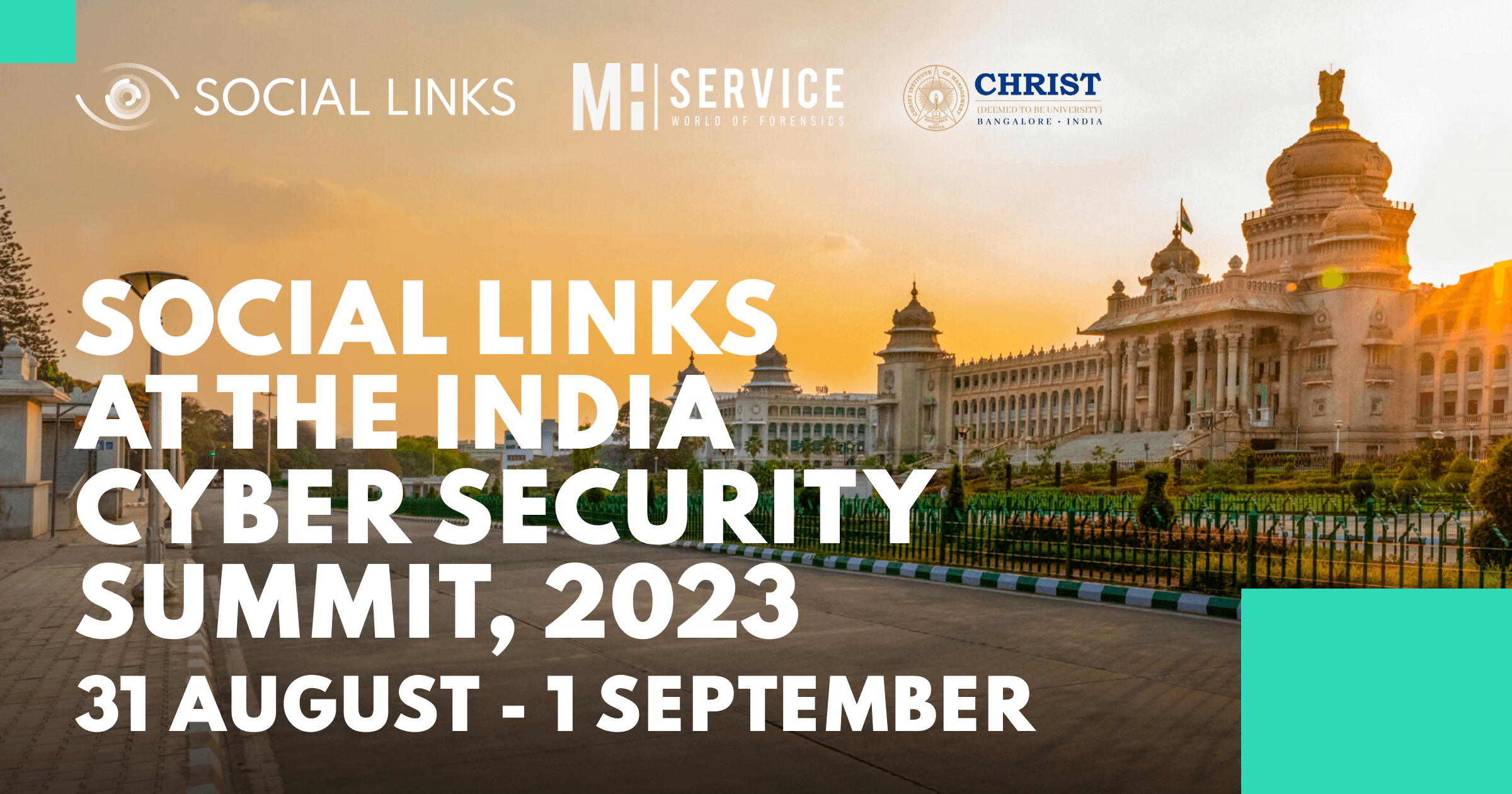 At the end of the month, we're taking part in a fantastic conference—the India Cyber Security Summit, 2023. We can't wait to meet everyone at the event, which will be held at the Christ University Kengeri Campus Auditorium, Bangalore, from August 31 to September 1.
About the Summit
The Cyber Security Summit is an annual event geared towards addressing the foremost challenges presented by the sphere today, as well as understanding the latest trends that are shaping the current landscape.
Bringing together prominent cyber security experts, industry professionals, and enthusiasts from around the globe, the event is a remarkable platform for participants to share their knowledge, expertise, and strategies in the ongoing fight against cyber threats.
What We'll Be Discussing
We're super happy to be collaborating with our partner MH Service for our presentation: Witness Ways to Collect a Digital Footprint with OSINT. The talk will take place at 12.35 IST on the 31st, and Social Links will be represented by Philipp Rozhkov, Senior Partner Manager.
Our talk will cover a range of techniques for conducting effective data forensics. We'll be showing how to leverage open data from social media and other sources to build constructive, insightful investigations and enrich data from digital forensics.
See you there…
Registration is open to everyone, and we're looking forward to seeing you there. If you would like to discuss our products, a potential collaboration, or just fancy a chat, don't hesitate to come and say 'Hi'!