Social Links Speak at a Security Intelligence Seminar Hosted by Kriptia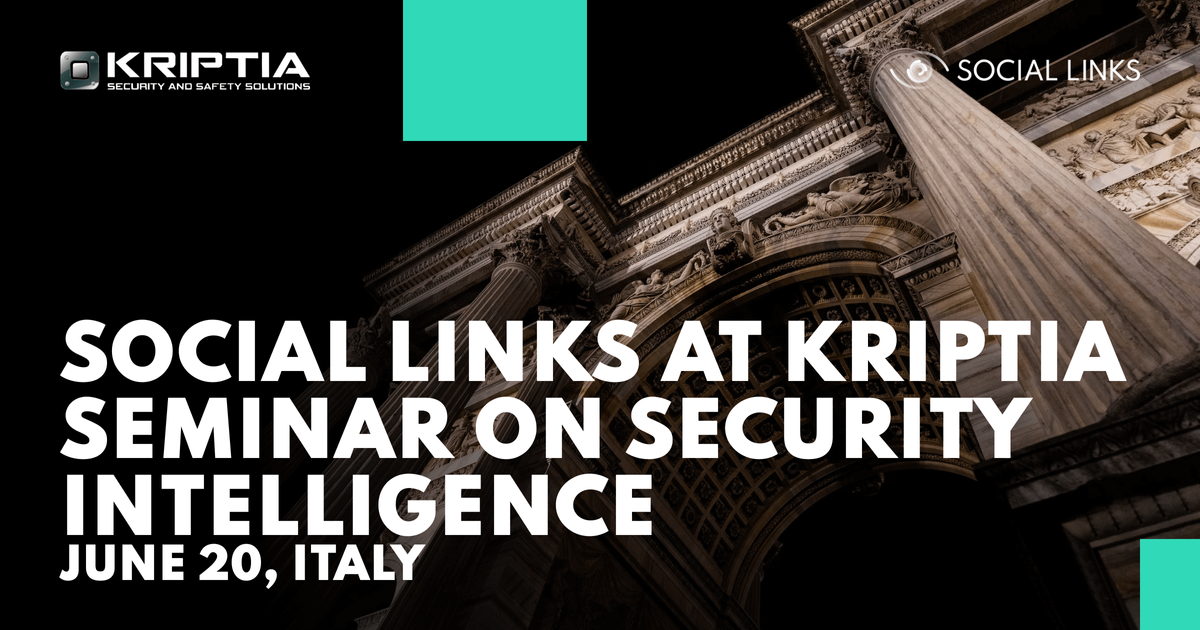 The Italian security management company Kriptia has invited Social Links to give a presentation at their upcoming seminar Cyber Intelligence in the Business Context: Between Physical and Cyber Security. The event will be hosted in Milan on June 20 and held in Italian.
The seminar is dedicated to the intersection between security intelligence analysis and corporate concerns such as due diligence, business intelligence, and travel security. There will be an emphasis on SMEs, which form a crucial part of the economy yet need to continually protect themselves against external attacks and complex compliance requirements.
What We'll Be Discussing
Social Links' Valeria Ceci, Customer Success Manager, and Costanza Piras, OSINT Analyst, will be presenting the talk Applications of OSINT in Due Diligence and Asset Recovery.
Due diligence and asset recovery are essential processes that SMEs need to conduct well to sustain their corporate security. Our talk will go into the transformative role open data can play in this area if the right tools and techniques are applied. Attendees will learn how OSINT can greatly enhance the accuracy and speed of these processes to deliver a far greater overall quality of intelligence, making businesses more secure.