Social Links Webinar: The Remarkable Combination of DNA Profiling and OSINT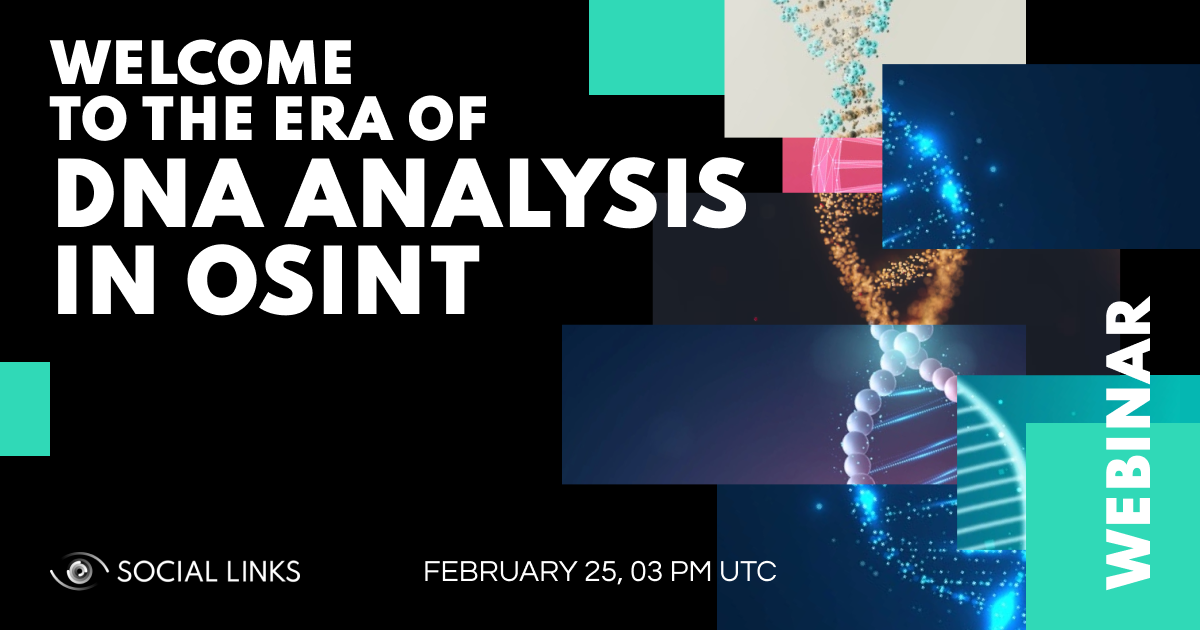 We're pleased to announce that Social Links is hosting a webinar on some of the very latest approaches in OSINT. Join us on February 25, at 3 pm UTC, and find out how DNA profiling can be leveraged to take investigations with open data to the next level!
What we will be discussing
We will be talking about an innovative investigation approach combining DNA profiling and established OSINT methods, which allow the investigator to identify criminals more effectively.  
Why it is important
Thanks to technological advances, we are now seeing a new revolution in the field of open-source intelligence – DNA profiling. With the ability to provide an array of information on a given individual, such as genealogy, physical features, and ethnic origin, a small sample of genetic information can be the key to solving the most complex cases. It's time for the latest OSINT technologies to push this new era of criminal investigation forward even more.
Agenda
15 min.  A real case from the annals of crime. 'The golden state killer': 40 years of investigation and one piece of evidence that changed everything. Denis Khromov, CMO, Social links.  
15 min. DNA is everywhere: Leveraging DNA databases with unique techniques for tracing criminals. Denis Kromov.
1h. Live demo: How to start using DNA analysis in your investigations (strongly recommended!) Ivan Kravtsov, OSINT Analyst and pre-sales manager, Social Links.
Intrigued? Join us and have your questions answered!
We hope to see you there!