[Webinar] Leveraging OSINT to Fight Financial Crime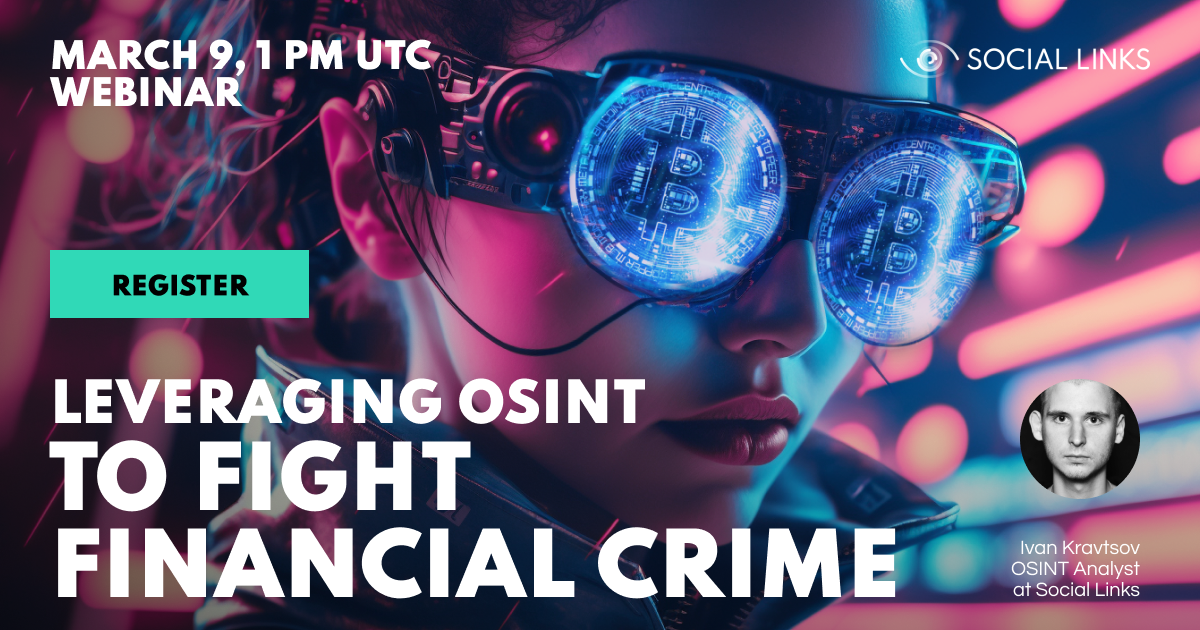 Digital money carries great user convenience, but for financial institutions presents a perpetual security issue. With bank details being sold in huge quantities on the Dark Web and innumerable social engineering scams doing the rounds, protecting banks and consumers against fraud is a serious challenge.
At the same time, cryptocurrencies are being adopted to cloak all manner of illicit financial streams while providing new opportunities to launder ill-gotten assets. And all the while, another problem looms. In an epidemic of underhand dealing, financial institutions have a tough job ensuring that all their business interactions are clean.

Join us on Thursday, March 9, at 1pm UTC for the webinar Leveraging OSINT to Fight Financial Crime. Social Links open-source intelligence specialist, Ivan Kravstov, will discuss a range of techniques that can be employed with SL Professional to effectively counter fraud and money laundering, as well as significantly enhance due diligence.
Webinar Agenda
The webinar will cover three central areas of OSINT application within the financial sector, detailing some key techniques for each:
AML. A range of methods for deanonymizing and mapping cryptocurrency transactions. This section will demonstrate how to explore entire financial networks, identify senders and recipients, and connect illicit assets with their owners.
Anti-Fraud. Techniques for monitoring both the Dark and Surface Web for compromising data leaks, as well as malicious addresses and fraudulent assets.
Due Diligence. Practical applications of OSINT for enhancing KYC procedures, including background checks, shadow tie searches, and other essential considerations for conducting high-quality due diligence.