SL PRO for IBM i2 Biweekly Update #2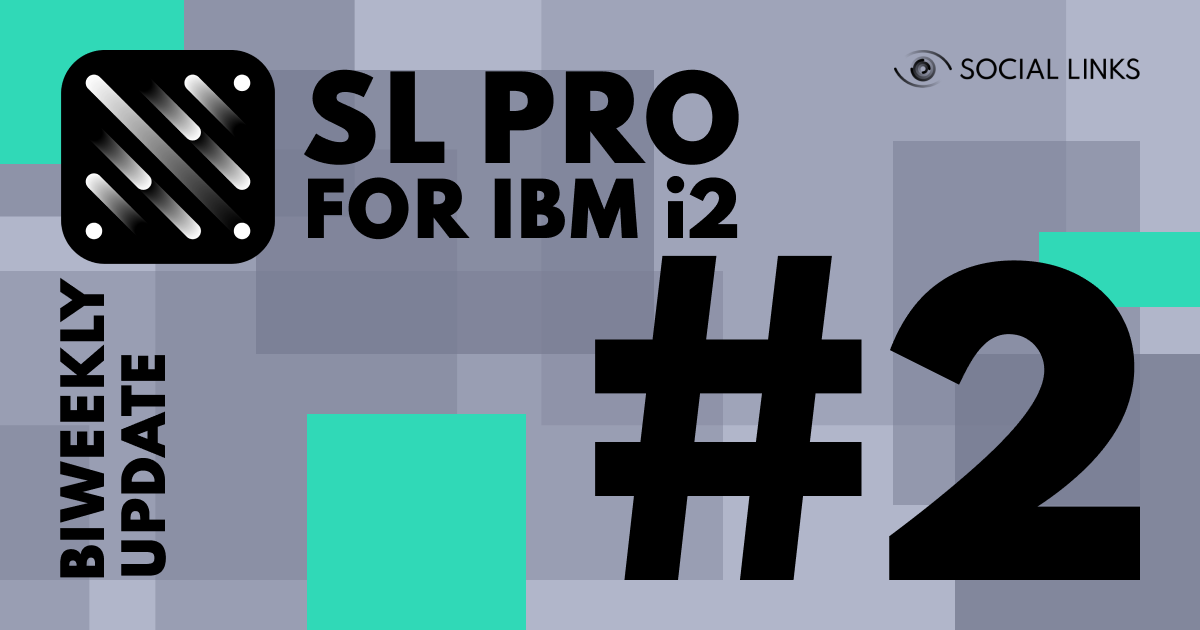 Updates for Tinder, Twitter, LinkedIn, and more.
Another fortnight has passed in which time we have implemented a number of updates to SL Pro for IBM i2 including all-new queries as well as improvements to existing features. Let's take a closer look.
[Tinder] Get Details
A new query that can be run from any Tinder profile entity and provides you with the central information from the profile in question.
[Tinder] Get Photos
Also exclusive to Tinder entities, this query will yield all subject photos which have been uploaded to their profile.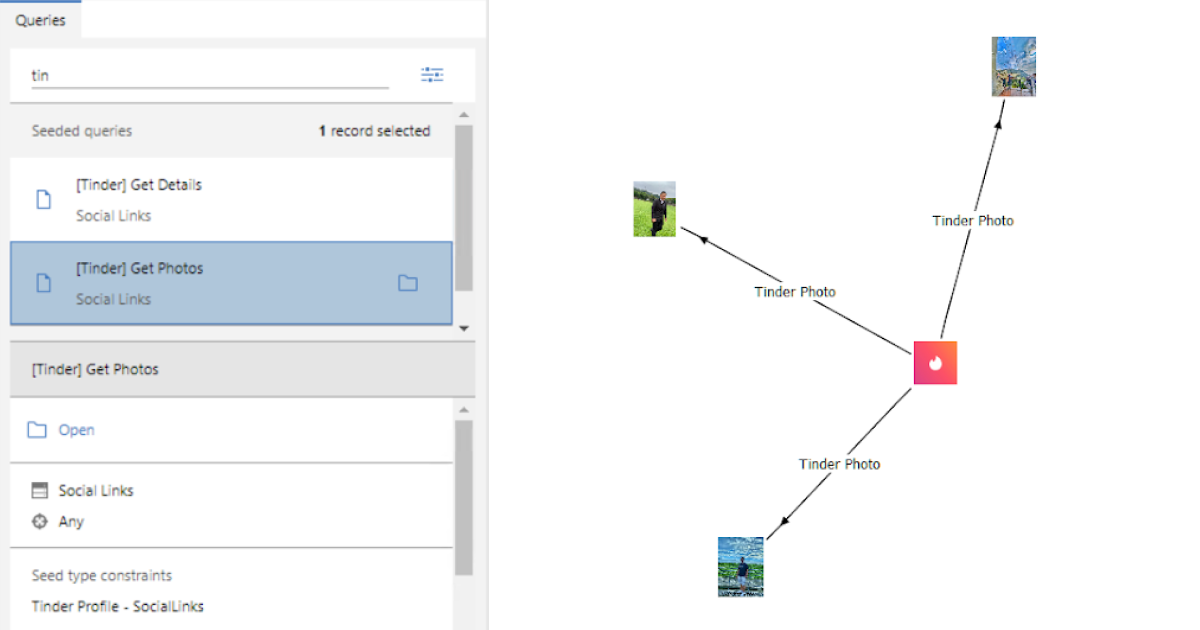 [Twitter] Get Mentioned Profiles
Another all-new query which provides the simple but useful function of showing all twitter users mentioned in a single tweet. Bear in mind that, like many others, this query can be run from multiple entities at the same time. This brings an extra scope to the query application in that you can view all profiles connected to a user's entire tweet history for instance, or view the most commonly mentioned ones by checking the profiles with the most incoming links.
[Twitter] Search Tweets
We have updated this query to additionally make it available from a Hashtag entity, allowing you to find all tweets connected to the tag in question.
[LinkedIn] Search Person
This query could previously only be run from a Person entity, where it is labeled as [LinkedIn] Search, but can now also be accessed from the queries palette and LinkedIn Search entities, representing a broader applicability for user convenience.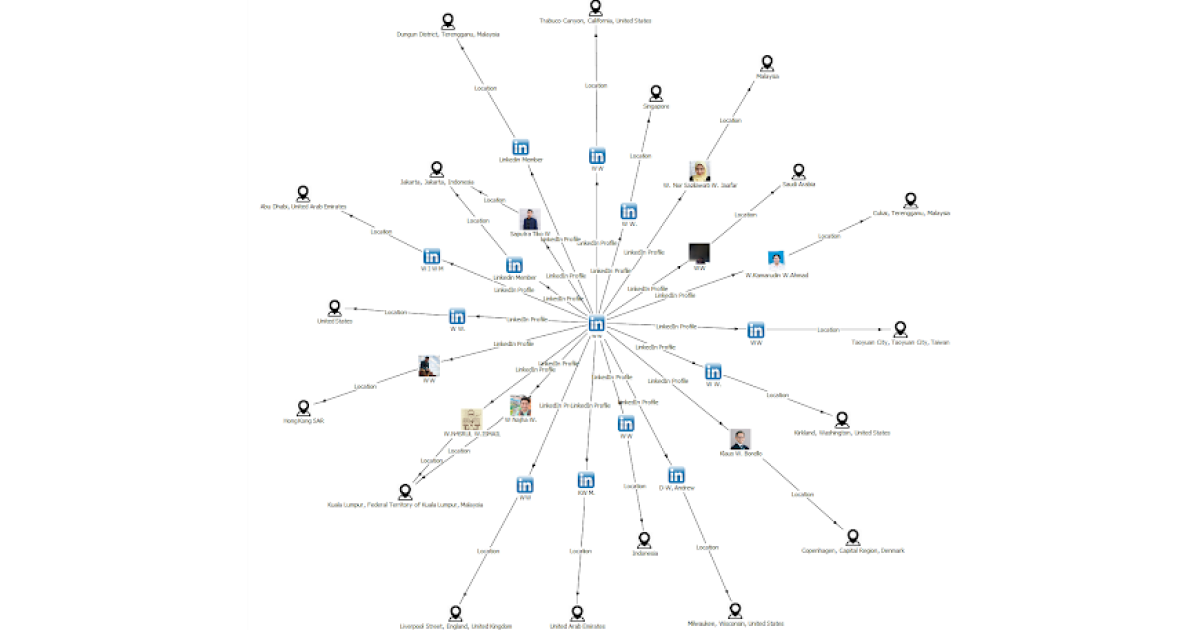 [Alias] Search in Sources
In terms of results generated, this is one of our most expansive queries, so we have now updated it to automatically convert links for the most popular sources into actual social media/website profile entities. This helps to distinguish entities of major sources, and significantly streamlines the process of working with multiple results.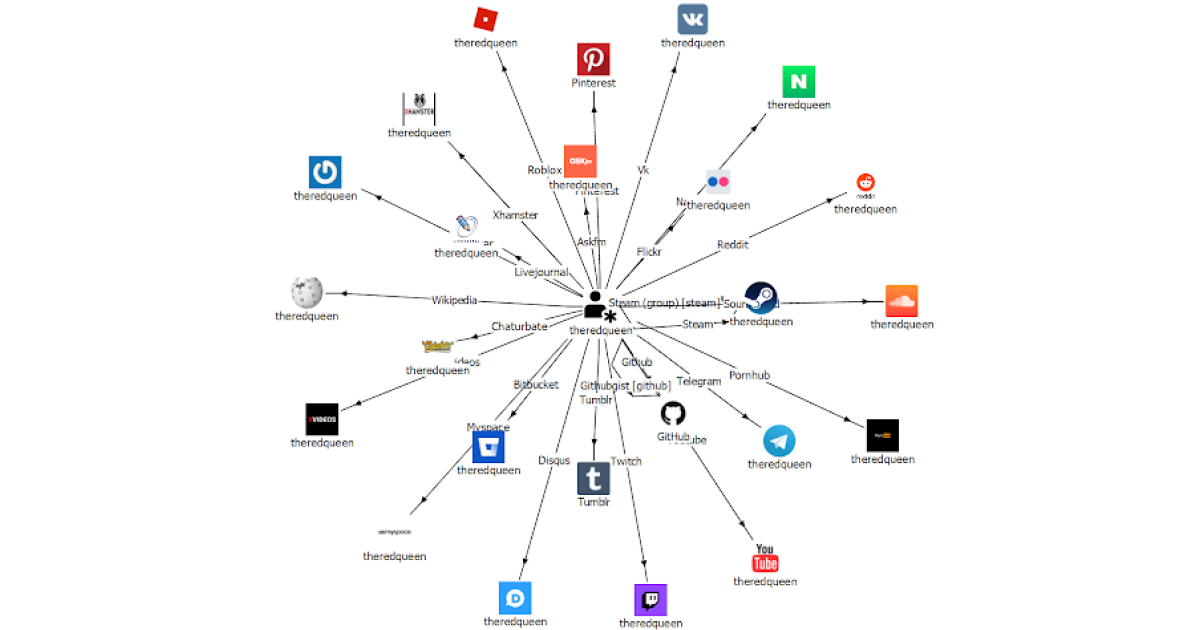 That wraps up the second installment in our series of biweekly updates for SL Pro on IBM i2. We are continually growing as a developer both in terms of our team and expertise, and these updates are expected to increase accordingly. So watch this space to keep up to date with all the latest developments as and when they happen!
---
If you don't already have SL Pro for i2 and would like to find out more about the solution, don't hesitate to contact us via contact form below.