Top 10 OSINT Tools, Products, Solutions and Software for 2022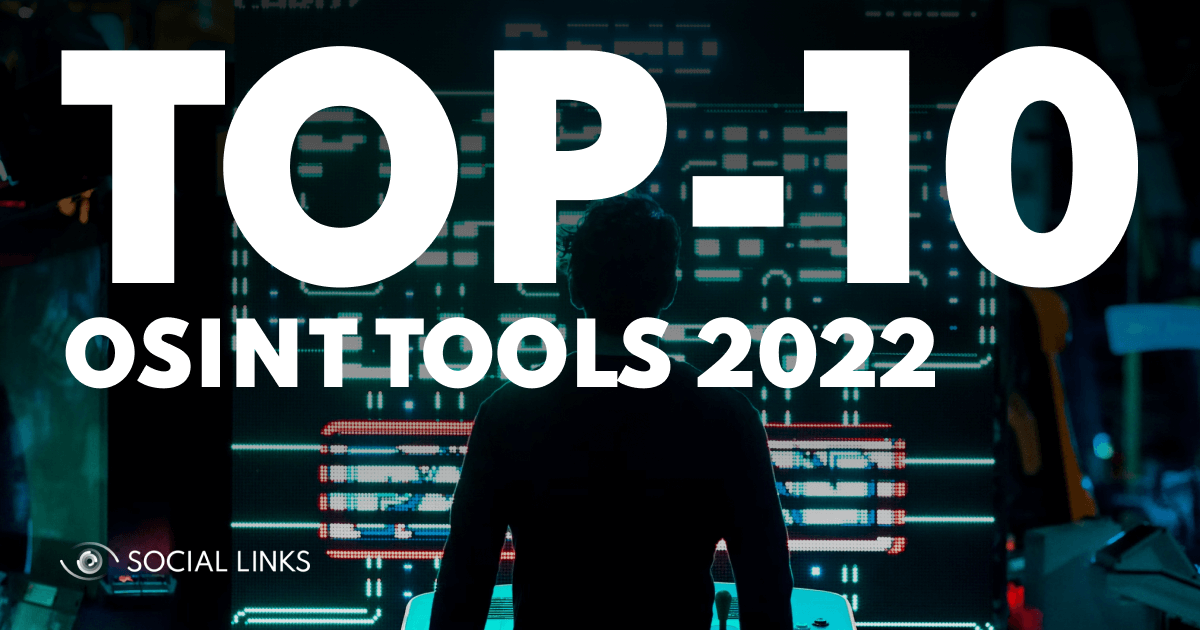 When OSINT began life in the 1940s, the 'open data' under scrutiny was limited to media such as newspapers and radio broadcasts. But in the advent of the internet – and social media in particular – the sheer variety and volume of information pouring into the public domain has been staggering.
Yet, while the potential this offers for research and OSINT is vast, the process of extracting and analyzing such oceans of information has turned out to be a colossal task. Not to mention the fact that only 4% of the internet is actually indexed by Google; the rest can only be accessed through specialized systems.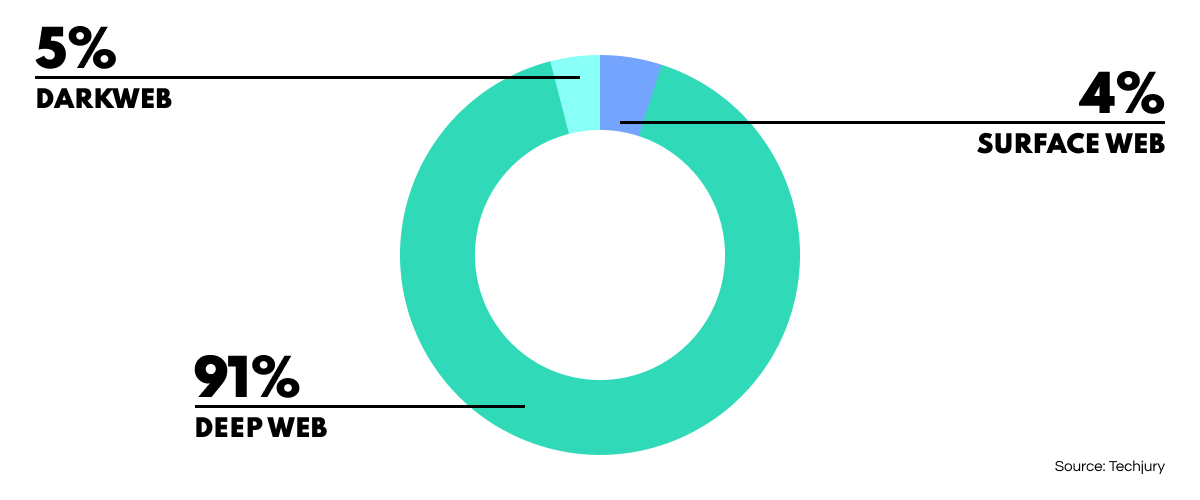 With analysts needing software tools to facilitate their work, developers the world over have been clamoring to provide solutions for almost every OSINT application under the sun. This has created a booming industry traversing various spheres, but with so many options out there, it can be hard to know where to start looking for the OSINT solution that best suits your organization.
So, today we're discussing why such tools are so useful, and giving you our pick of the top open-source intelligence tools on the market right now to help you navigate the field and choose the solution that best suits your OSINT needs.
The Necessity of OSINT Tools
The Advantages of Modern OSINT Tools
Top 10 OSINT Solutions in 2022
The Necessity of OSINT Tools
Broadly speaking, OSINT tools come in the form of software solutions that empower analysts to extract, correlate, visualize and analyze open data. They have the capability to accomplish a lot of the nitty-gritty legwork, so investigators, security analysts and other specialists can focus on the global goals of their work and not get bogged down in routine OSINT tasks.
While the practical utility and scope that open data offers the analyst is undeniable, the immense, diverse, and unverified nature of the raw material poses significant challenges to OSINT professionals. After all, information is being uploaded at a rate of knots. According to Statista, the global datasphere size has more than doubled since 2019, and is forecast to show a further 58% increase by 2024.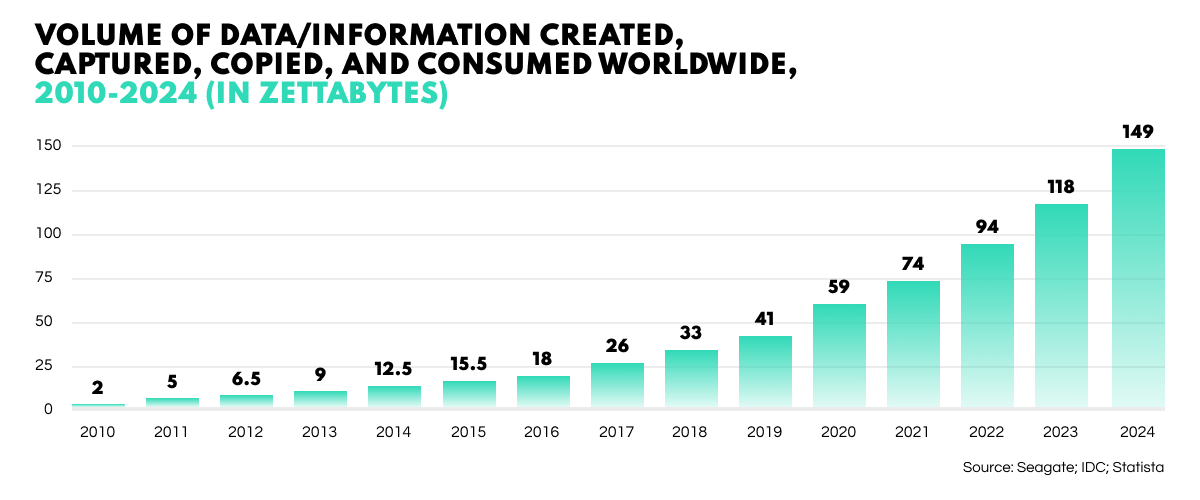 While such proliferation is inevitably useful to researchers, the fact remains that the more information there is, the harder it is to consolidate, map, visualize, and analyze. This is where OSINT tools come into play. By allowing the channeling and productive analysis of this information, open-source intelligence tools are empowering organizations to streamline processes, save resources and achieve unprecedented objectives.
The Advantages of Modern OSINT Tools
OSINT tools offer multiple benefits that can revolutionize processes and totally transform the quality of investigation results. Here's how.
Selective Extraction
When dealing with huge volumes of raw data, a major obstacle to deriving a clear picture is noise. Put simply, this refers to superfluous data which muddies or obscures the material you actually need. As a rule of thumb, the more clutter in your informational image, the less likely you are to gain the results you require.
By providing a vast array of parameters, OSINT tools give users advanced dynamic control over the way they extract information. This makes for a far clearer picture overall and can uncover details which may be an absolutely essential piece in the puzzle – a single link which clinches an entire investigation.
Machine Assistance
Even when search methods have been suitably refined via OSINT tools, the results will often still need to be vetted in some way. For example, you may have collected all images from a particular network, but now need to scour masses of visual material for evidence of a particular object such as a weapon. Carried out manually, such a process would be prohibitively time-consuming and laborious.
However, OSINT solution developers create dedicated machine learning algorithms for such purposes. These are particularly helpful when source material is not text-based but images, video, or music. In applying these AI models, the user merely sets the parameter and lets the algorithm do the heavy lifting, freeing up time and headspace for another task.
Verification
What assurances do you have that the data you have extracted is reliable? The digital realm is notoriously deceptive with a perpetual influx of misinformation, propaganda, false credentials, impersonated accounts, fake identities, misnomers and so on. And whatsmore, information has a remarkably short shelf-life. A connection or statistic that was true last week may be totally erroneous by now.
A huge benefit of OSINT tools is how they can facilitate data authenticity and provide accurate, up-to-date information. This is because OSINT solutions can draw from such a wide variety of sources in thoroughly cross-checking data. Whatsmore, such technologies can perpetually monitor the digital landscape to ensure the analyst stays cognizant of any changes that may have occurred.
Top 10 OSINT tools, Products and Solutions for 2022
OSINT boasts a significant range of different applications and can be used to achieve a number of goals. While many products overlap in their essential functionality, they also often vary in focus and design to suit different demands. The following list includes our personal pick of top osint tools, products and solutions available now.
An all-in-one OSINT solution for conducting in-depth investigations across social media, blockchains, messengers, and the Dark Web. With many clients from the S&P 500, the solution is used daily by professionals from corporate and cyber security, to law enforcement and government intelligence.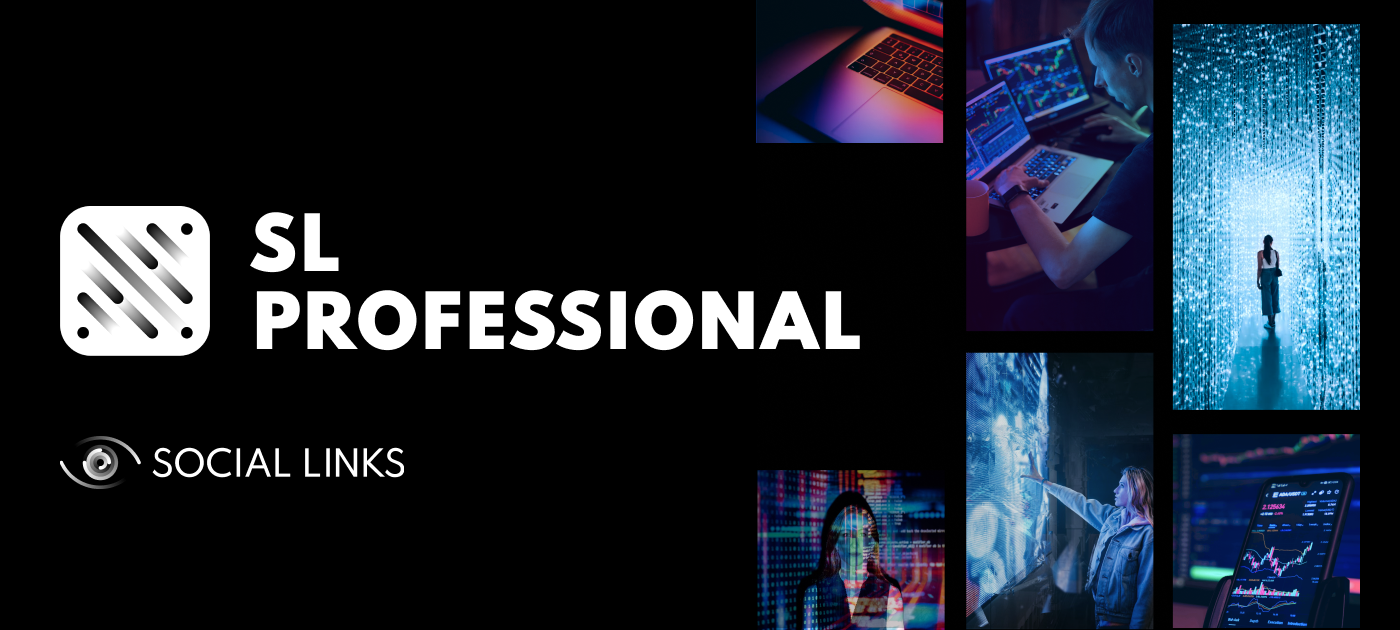 Product Features
Access to 1000+ original search methods for over 500 open data sources including all major platforms across social media, messengers, blockchains and the Dark Web;
Advanced automation features using machine learning to deliver an expansive range of OSINT functions for information retrieval, delivering accurate results at remarkable speeds;
Sophisticated blockchain analysis functions to determine, visualize, and analyze the flow of different cryptocurrency transactions;
Dark Web analysis tools for retrieving information such as listed products, post authors, etc. from darknet marketplaces and forums without a login;
Full training and support throughout the product license period.
An enterprise-grade on-premise OSINT solution with customization options, private data storage, and our widest range of search methods. Conceived for use by major intelligence organizations, this unique product provides a comprehensive suite of tools for all OSINT applications.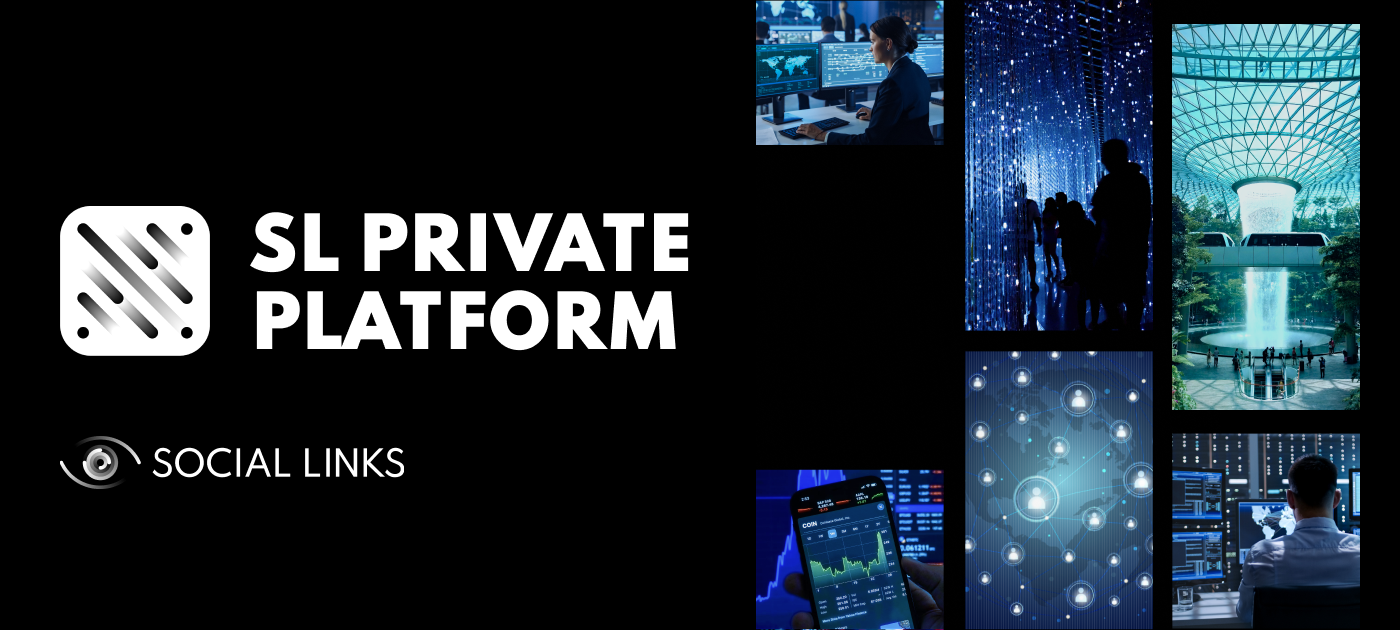 Product Features
The ability to combine native information with open data from an expansive array of sources, bringing a huge depth and breadth to investigations while keeping all work strictly private and secure;
Seamless integration around client products and infrastructure, perfectly coordinating with the company's existing internal systems and processes;
Customization and bespoke methods. If the client requires search methods which are not included in the existing package, Social Links can develop all-new transforms from scratch to support particular business goals or investigation areas;
Advanced ML-based search models can be specifically developed within the Social Links R&D division in accordance with the OSINT needs and objectives of the organization.
A Java application that runs on Windows, Mac and Linux, Maltego is a graphical link analysis tool and open-source intelligence platform used to gather and connect information for investigative tasks. With its intuitive interface and extensive array of plug-ins, this OSINT visualization software helps businesses, LEAs and governmental bodies from around the globe to achieve their investigation goals.

Product Features
Data mining functions allowing prompt extraction from over 58 OSINT plug-ins in the Maltego Transform Hub;
Intuitive graphical interface supporting graph structures of up to 1 million entities and a range of layout options (Block, Hierarchical, Circular, Organic) for identifying different patterns;
The ability to quickly combine disparate data sources using point-and-click logic​ and regex algorithms that auto-detect entity types;
Graph collaboration, annotation and export options.
A cutting-edge program for conducting effective data analysis, this solution has gained huge traction across the OSINT sphere. i2 is open-source intelligence software that arms analysts with the data fusion and multi-dimensional options they need to create actionable intelligence in detecting, disrupting, and defeating sophisticated threats.

Product Features
Graphical interface with a range of visualization options to distinguish between people, property, and organizations in the link analysis environment;
Charts can be uploaded to the Chart Store as easily as saving them to your own workstation with authorized access options allowing teams to collaborate effectively;
The Entity Link Properties (ELP) modeling format ensures that representations of real world objects and their interconnections can be easily seen on the chart;
Manual chart manipulation through record creation, design specifications for imported data, and third-party source extraction options.
A superb data visualization tool for professionals who want to automate open-source intelligence processes. The application is leveraged for many OSINT objectives including threat intelligence, asset discovery, attack surface monitoring and security assessment.

Product Features
Secure cloud hosting, management and support, tuned for performance. No dependency worries, migration, or upgrade headaches;
Fast scans, shiny visualizations, versatile reporting, and a revamped user interface with multi-target scanning options;
Exclusive in-house modules and pre-configured functions for easy correlation and data highlighting;
Account management options for collaboration and integration with other OSINT tools through a fully documented API;
Built-in TOR integration allowing anonymous scanning of the Dark Web and onion sites.
The world's first search engine for internet-connected devices, Shodan allows users to discover a range of server types from power plants, mobile phones, refrigerators and Minecraft servers. The platform also enables you to monitor all connections you have to the online realm and receive real-time notifications when something unexpected shows up.

Product Features
Prompt, reliable identification of everything users have connected to the internet within their network range;
Constant network monitoring and immediate notifications of anomalies;
Internet-wide device location and data leak detection across the cloud, phishing websites, compromised databases and more;
Vast scalability whether users want to monitor a single IP or an ISP with millions of customers.
A hugely effective time-saver, Hunchly is a program that automatically tracks the URLs, timestamps, and hashes connected to every web page you visit during an investigation. This saves you hours upon hours in documentation time so you have more time for performing investigative OSINT work.


Product Features
Easy tracking of where you have been in your digital wanderings – users can retrace the steps they have taken in their investigations;
Automatic preservation of forum posts, social media, and Dark-Web research without the need for constant checking;
Data extension through the Hunchly API allowing users to pull data into other OSINT tools such as Maltego, Spiderfoot, Recon NG among others;
Automatic document tracking to store materials alongside online research, enabling users to keep all information in a single, tidy, accessible place.
A user-friendly, intuitively designed OSINT platform for creating reliable digital footprints, Pipl cross-references and connects online data from countless independent sources to build digital identities with the highest degree of integrity.

Product Features
Access to over 3 billion online identities across 150 countries;
Extraction of relevant information from a multitude of data points and identities, while showing the trust and risk indicators for each entity as well as how they interconnect;
Integrated map view displays home and work addresses in street, satellite, or road-map view;
Source and metadata card tracing is as simple as hovering over any data field. The platform will return the data's origin and date of acquisition.
Operating for over a decade, this powerful OSINT solution collects, structures, and analyzes threat data from all over the internet, converting vast nebulous information into actionable insights. Extracting data from text, imagery, and technical sources, the Intelligence Graph uses machine learning to process and map links across billions of entities in real-time, helping analysts achieve their OSINT aims.

Product Features
Tracking and monitoring for billions of domains, 275 million IPs, 300,000 organizations, 200,000 vulnerabilities, and 3.6 billion leaked credentials;
Natural language processing for classifying billions of entities in 13 languages, enabling automatic entity associations;
Built-in intelligence modules designed to maximize efficiency across workflows, teams, processes, and extant security systems;
Focused module use cases providing access to relevant, up-to-date intelligence to mitigate the organization's vulnerabilities.
A user-friendly but powerfully effective tool designed for the initial stages of a penetration test or red team engagement. Geared towards determining a company's external threat landscape, this OSINT solution draws from multiple open sources to gather emails, names, subdomains, IPs and URLs to check a company's IT perimeter for vulnerabilities.

Product Features
Hassle-free, passive data gathering across a range of open sources;
Suitable functionality for penetration testing;
The system works very well with Python 3.7;
Ability to screenshot found subdomains.
And that concludes our OSINT tool recommendations for 2022. Whether your specialist area is based in the public or private sector, we hope that these solutions give you some food for thought with regards to the huge potential OSINT tools can offer your organization.
💡
Want to learn more about open-source intelligence? We'd be happy to answer any questions you may have and discuss the OSINT solution best-suited to your organization's needs. Simply fill in the quick contact form and one of our managers will get in touch to arrange a convenient time to discuss everything.